LIMITED TIME OFFER
Black Friday Exclusive: Get One Month Free!
Join the celebration! Sign up for a 12-month contract with Birdeye during our Black Friday event and enjoy an additional month on us. It's our way of saying thanks and helping your business soar.

*Offer only applies to new accounts/locations. Cannot be combined with other offers. Minimum purchase of a 12 month professional package required.
Get Birdeye's Black Friday deal
Birdeye helps more than 100,000+ businesses grow through happy customers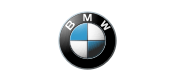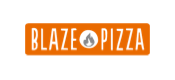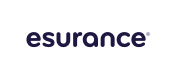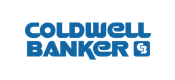 Real results,
real ROI
See how businesses like yours found solutions with Birdeye
Birdeye results
Hughston Clinic
Birdeye boosts local search rankings, helps patients trust our practice and converts more searchers into actual leads. It has saved us hours of managing our online reputation on our own and boosted our numbers significantly.

Kathleen Gibson
System Marketing Director
Cunningham Restaurant Group
Reviews, a proactive review management strategy, and accurate restaurant listings are the pillars of our SEO strategy. Birdeye helps us with all three, and our teams realizing the impact of that.

Carissa Newton
Director of Marketing
Superior Storage
Since we signed up with Birdeye, we have been getting 45-50 new reviews, 27 referrals, and 6 new sign ups from Birdeye Referrals in one month.

Brandon Wipperfurth
Marketing Director
Bekins Moving Solutions
Birdeye helps us be found online and control our reputation For a large company like ours, it makes it so easy to manage the entire customer experience process.

Sarah Balducci
Marketing Specialist
Southern Career Institute
Birdeye helps us be found online and control our reputation For a large company like ours, it makes it so easy to manage the entire customer experience process.
Justin Shook
Director of Marketing and Social Media
Sunburst Shutters and Window Fashions
With Birdeye Webchat, we've received over 1,400 leads. Webchat and business texting have become an essential part of our day-to-day business.

Marisa Endy-Vanchieri
Director of Social Marketing
Sono Bello
Sono Bello lives and die by our reputation. We are laser-focused on the patient experience from the top down. Birdeye gives us a great pulse on the patients and overall success and challenges.

Tim Surowiecki
Chief Marketing Officer
Blaze Pizza
Our customer experience standards are very high. We use Birdeye on a daily basis to manage our operations. Real-time customer feedback and competitve insights give us the edge we need to sustain high level growth.

Healthpointe
We will continue to use Birdeye to fulfill our mission to provide the most outstanding service and efficient healthcare for all our patients.
Ernest Medina
Executive Director
Medlink GA
Birdeye makes managing patient experience so easy for your staff. And it's no extra work! With Birdeye our happy customers are leaving feedback and it feels like we've done a complete 180.

Emily Nix
Director of Marketing and Business Development
Axia Healthcare
I am now able to easily find, reply to, and act on reputation influencing moments with a speed and reach hadn't before enjoyed. Birdeye is not only helping our digital presence remain current, but it is also providing invaluable information on patient experience.

Ken Norquist
Digital Marketing Manager
Custom Lawn & Landscape
Birdeye has been an integral part of us reducing our customer cancels by over 50% this year.

David Magruder
Director of Sales and Marketing
Start growing with Birdeye today