Our actions are supported and informed by immediate post-care engagement. It's not just lip service; it is implemented and deployed. We make what patients need and want the foundation of what we offer.
Tweet this
Meet Ken
For 15 years Ken has worked in a variety of industries to drive patient and customer experience. At Axia, he is helping implement strategies and technologies that help the providers elevate their patient experience. Ken knows that by implementing these strategies, the health care providers can focus on what matters most — the patient.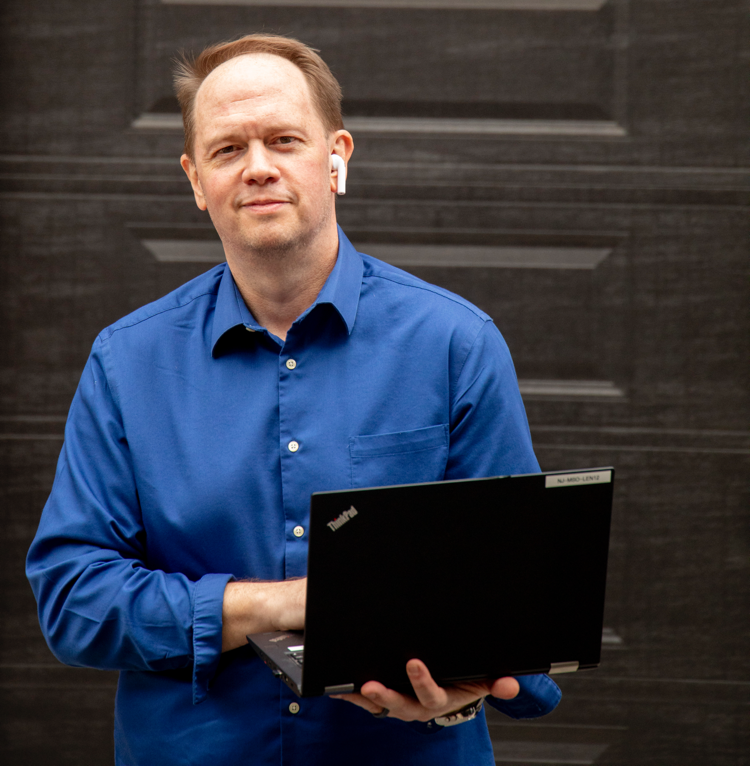 Why is customer experience important for you and Axia?
For me, and at Axia, we're focused on trusted, progressive care. It's what we are known for. I think that starts well before anyone sets foot into our care centers or telehealth appointment. The experience starts the moment a woman decides to find the right partner for her care. We have a small and agile team, and we do all we can to make sure our digital footprint also provides the sophisticated, informed and quality experience that we know our clinical and in-office staff is providing.
The patient experience is so important specifically to me. I've worked to drive customer experience in a variety of industries, but my work in healthcare, specifically what we are achieving at Axia, really provides a level of reward and personal satisfaction that I'm surprised by everyday. What we're doing every day — what we're supporting and encouraging access to — is making a profound difference for patients. I see that in the evidence reflected in the reviews that are coming in. This caring, connecting, progressive patient experience that doesn't just consider how we did today, but how we can make it better tomorrow — that's the foundation of every campaign we launch and service we add.
How are you raising the bar on customer experience?
When we looked at where the opportunity to improve was, we recognized that there were three key things: we needed engagement, we needed trust and we needed loyalty. We needed to work our butts off to build the first to then earn the other two. Raising the bar started for us with simply listening. It sounds simple, yet it's critical that no matter how sophisticated the approach or the response, we stay connected to what our patients are telling us they really need from their experience.
For example, during the pandemic, there were so many moving targets and different sources of information for what safety was or what success looks like. We know that our clinical and administrative response was superior, but we also know that response was only fantastic and effective for the patients who were able to get the message that it was safe and important to seek care. It was critical for us to address the fact that we were creating safe pathways during the pandemic. We improved our patient experience by finding nuanced ways to engage the patients using the combined power of automated processes and the scale they enable, and the human bandwidth that automation enables, so that we can apply the compassionate and caring human touch that really defines our commitment to giving women more.
That's all over our website — women deserve more. Automation makes it possible to provide the time for compassion — when both of those are applied, it means we're continually improving our ability, clinically and operationally, to deploy solutions that meet the real needs of our patients.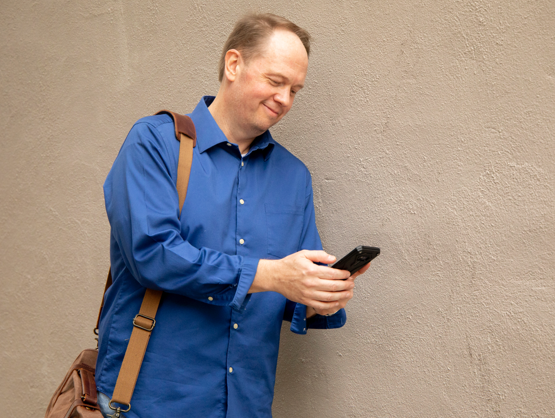 82.6

NPS score

Tweet this

600%

increase in patients responded to

Tweet this
What do you see happening in the world today that makes you believe Customer Experience is more important than ever?
Even before the pandemic pushed the reset button on how people seek care, we had the power of the smartphones -- devices that are enabling unprecedented connectivity between patients & health care organizations, and the insurance companies that thread between both of us. This connectivity is enabled by technology to leverage a healthier patient experience; one that reaches patients where they are, addresses the concerns they have, and does it from a platform of accessibility and access for all. That ensures that patients know we are listening and they see the improvements they crave start to be realized in the care. The explosion and evolution of technology has enabled hyper-personalized healthcare.
What are you most proud of?
I'm proud to be part of a team that considers patient experience to be a pillar of replicable and evolving success for patients as we grow. Too often I've been part of organizations where initiatives are driven on self-serving metrics like revenue or about ROI, and it's not about people and patients. It's so refreshing and heartening to be part of a team in an organization where patient experience is the north star for service, examination, and growth. What patients share truly matters to everybody -- from the front desk to the clinical teams and all the way up to the management level.
Birdeye has been a big part of making sure that our management level has the same visibility as the front desk staff, which never existed before. I am so incredibly proud of our small and agile team. We came from a near cold start and in a matter of just a few months, which were fraught with the challenges of a global pandemic, we exponentially increased our ability to measure and clearly define patient experience. Our actions are supported and informed by immediate post-care engagement. It's not just lip service; it's implemented and deployed. I'm really proud to be a part of a team that cares so much about patient experience, and I'm really proud to attach my name to the CX initiative -- the notion that what patients need and want should be the foundation of what we're trying to offer.
How do you inspire employees to put customers first?
Putting patients first is the daily foundation for every Axia employee. There are no doubts about this, because I saw our team members spring into action over Covid. We had leadership who stopped taking a salary. There were people who every day kissed their family members goodbye and went to work, putting their own health and that of their families at risk. Everyone stepped up to put the patients first during this time. It's the most caring and inspiring organization; from the C-suite to the exam room, we are all making sure that our patient experience is number one. Every person plays in a key role in making this happen.
Can you share a fun customer anecdote?
My favorite engagements are actually those where you get a backhanded criticism disguised as a compliment. I was raised in the northeast, in Philadelphia, and when you're raised in that area of the country, sarcasm is a genetically inherited trait. I have to smile when I see feedback from the way an outreach is worded -- where they did enjoy the experience and care they received, yet they're trying to find a way to be both rewarding and critical with the language at the same time. There's a very Seinfeldian moment there, and I appreciate the evidence of this very internal human struggle. I think of the times where I thought I didn't want to bother anyone with minor feedback, but maybe that feedback could have helped the next person in line. These criticisms and their experiences offer a balanced view and provide extra context in a very thoughtful way. I read every bit of feedback, and I respond to every patient comment.
About Ken Norquist
Full Title
Digital Marketing Manager
CURRENT COMPANY
Axia Women's Health
Education
MLIS, Rutgers University
Bachelors, Rutgers University
Fun fact
I hide my personality in my socks. Every day I wear a pair of strange and unique socks! It's a small opportunity to have personality in a polished persona!
Be like Ken Norquist. Start growing with Birdeye today
Birdeye: The Obvious Choice
Winning over 400 awards for 10 quarters in a row, Birdeye is the most-awarded and highest-rated customer experience software for healthcare practices of all sizes.

2,707 reviews

521 reviews