Get your Free Online Visibility Report - Instantly
Your Online Presence on 50+ sites

Your Local Ranking on Google

Your Online Reputation Score

Your Online Presence
Scan your business for free to uncover actionable insights on how to fix business listings on 50+ sites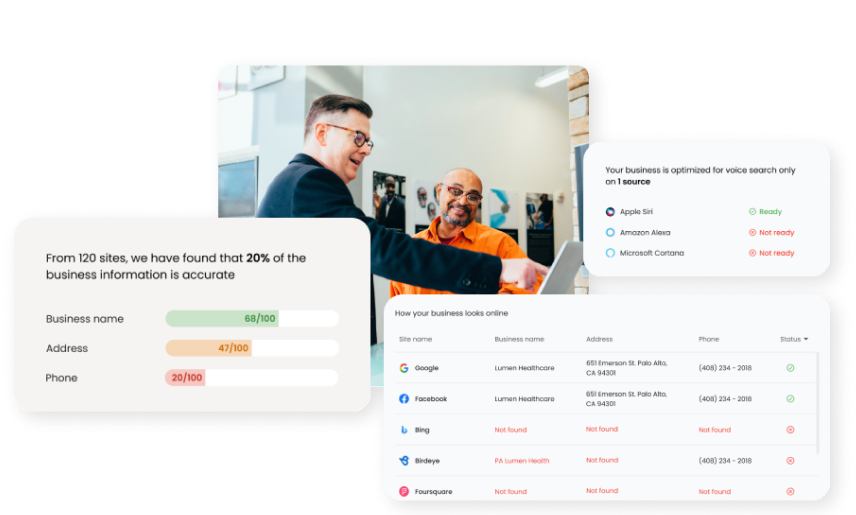 Your Local Ranking on Google
68% of customers trust the top three businesses on Google.

Instantly compare your Google rank with your competitors and learn how you can climb that ladder.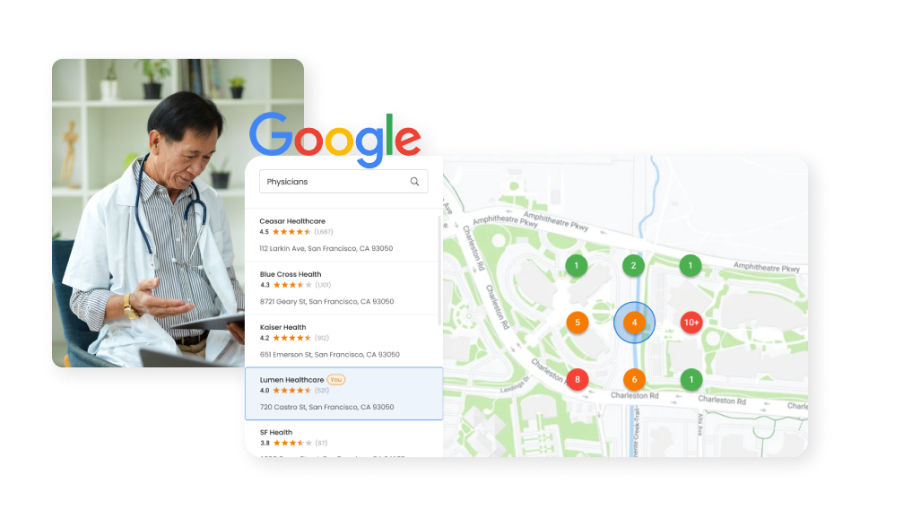 Your Online Reputation Score
Identify how customers rank your business against industry benchmarks.

Quickly uncover areas for improvement to be the best business in your area.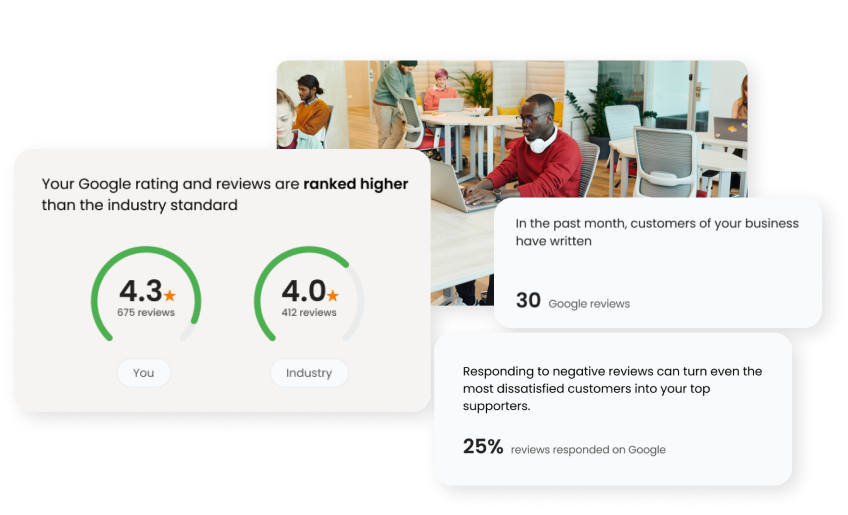 Birdeye customers get results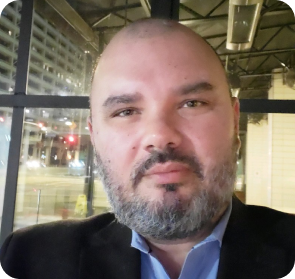 Many companies are not aware that Birdeye has all the tools available to help identify the real issues and come up with the right strategy to improve performance.
Business Development Director
Frequently Asked Questions
What are the benefits of local SEO?

Click to open
Focusing on local SEO can ensure your business gets more online visibility by ranking highly on Google. Local SEO success leads to a better online reputation, more traffic to your website, more calls to your physical business, and, eventually, more sales and revenue. Local SEO is also a no-brainer for businesses looking to gain a competitive advantage in their geographies.
What are local business listings?

Click to open
Local business listings or directories are sites where customers can find business information. Some of the biggest directories are Google, Facebook, and Bing. However, there are also niche, industry-specific directories such as Healthgrades for healthcare and dental or Avvo for legal, where a business must ensure its presence to attract potential customers.
How is local search rank determined?

Click to open
Google has a separate algorithm to determine local search rank, which is a function of the following three parameters:
Distance - The closer you are to the customer, the higher you'll rank
Relevance - The closer your offerings are to the customer's search query, the higher you'll rank
Prominence - Google looks at how your business is rated compared to others in the area. The better your online reputation, the higher your local search rank.
While several variables impact local search rankings, Google's local search algorithm gives over 50% weightage to the completeness of your Google Business Profile, your reviews, and the accuracy of your local listings.
How can I improve my online reputation?

Click to open
Managing your online reputation is a continuous process and not a one-time activity. It starts by asking your customers to review you after an appointment or a purchase. You also have to ensure that you respond to each review, especially the negative ones. Finally, you can use your reviews on your website and social channels to build further trust with potential customers.