Customer Support Ticket Software
Turn customer comments into support tickets
Convert reviews, social mentions and survey responses into support tickets. Solve issues before they escalate.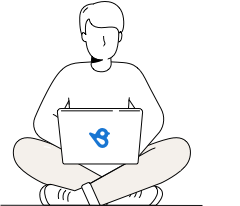 ---
---
---
---
---
---
Take collaborative action on reviews, social comments and survey responses
Customers in need of support often don't reach out directly. With Birdeye's ticketing software, you can address issues proactively to improve customer satisfaction, reduce churn, convert detractors and decrease call center load.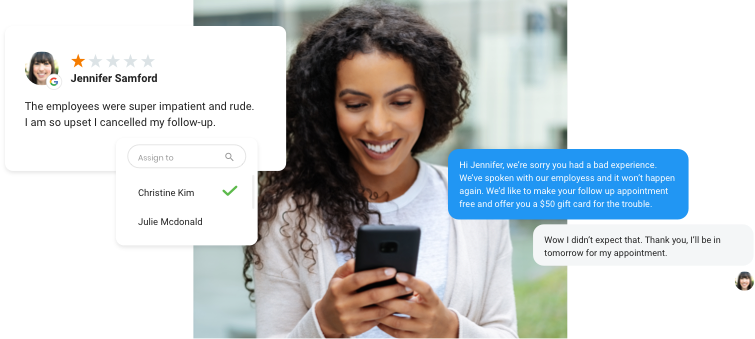 TICKET MANAGEMENT
Streamline issue management and resolution
Assign every ticket to a specific employee so there is no confusion about who should be working on which ticket. Filter tickets based on specific properties so the most important tickets are front and center.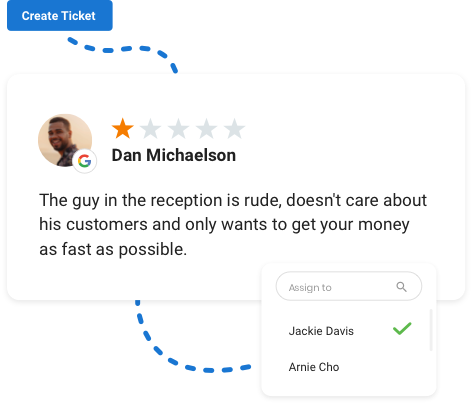 REAL TIME UPDATES
Receive automatic alerts for ticket updates
Track ticket resolution every step of the way. Birdeye's support ticket system notifies specific employees or locations via email when a new ticket is assigned and each time its status changes.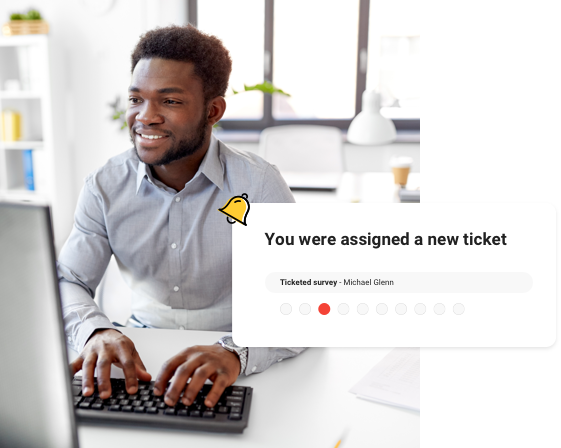 AUTOMATIC TICKETING
Auto-create tickets based on customer experience
Automatically create tickets based on custom criteria like review rating or keyword, and auto-assign these tickets to specific employees.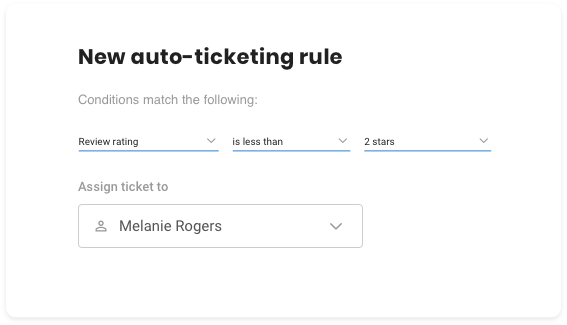 MESSAGING
Text sent. Growth delivered.
Turn conversations into conversions. Only with Birdeye Messaging can you connect with new leads and customers via text, Google, Facebook, and Instagram from anywhere on your dashboard.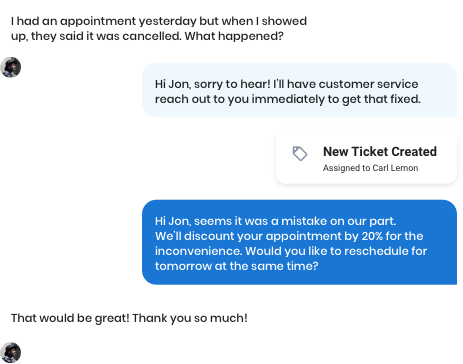 ADVANCED TRACKING
Reduce issue resolution time
Track response rate and resolution time, and monitor all open tickets by owner and status. Address customer issues fast and create visibility across your organization.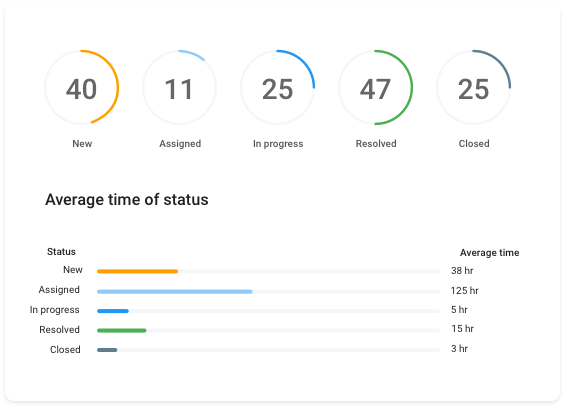 ACTIVITY LOGS
Collaborate internally with activity logs
View all comments and status changes for each ticket to keep everyone on the same page.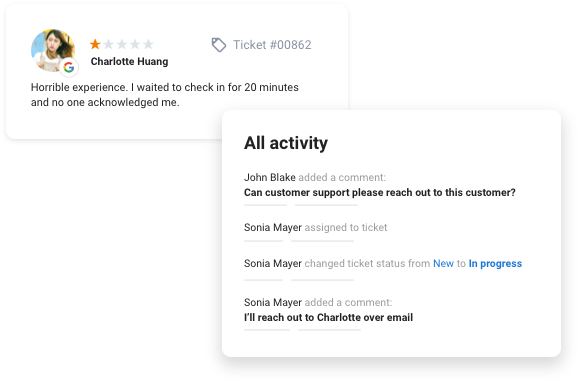 SUCCESS STORY
Mathis Brothers uses real-time issue resolution to drive higher ratings and retention
In just one month, Mathis Brothers transforms customer experience and boosts retention using ticketing and review management.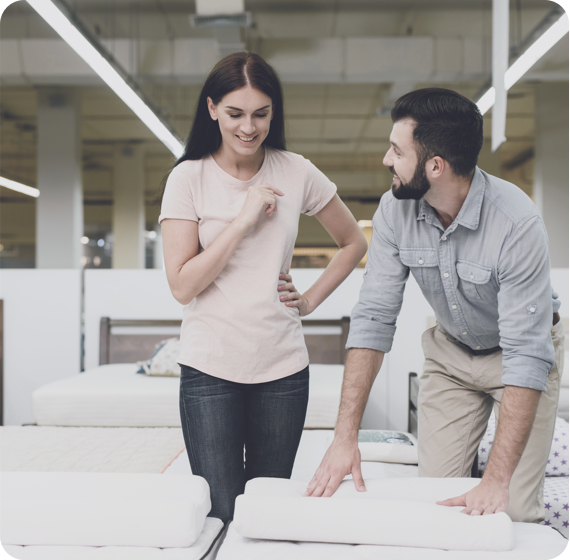 CUSTOM FILTERS
Choose how you view tickets
Use filters to create custom ticket views based on location, status, owner, and time period. Easily navigate and prioritize tickets across your organization.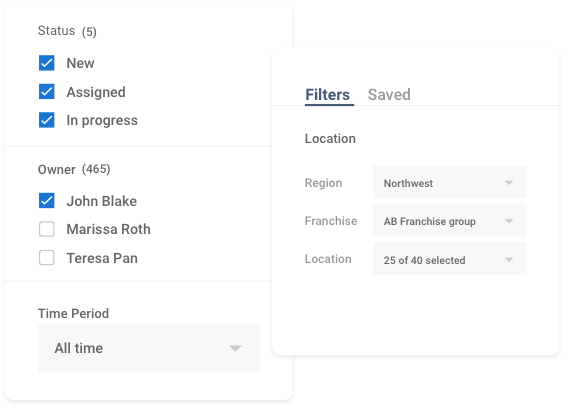 INTEGRATIONS
Integrate with your existing customer support ticket system
Birdeye's help desk software integrates seamlessly with other platforms such as Salesforce or Zendesk so you can manage all your support tickets from all channels in one place.