Competitive benchmarking software
Outrank and outperform the competition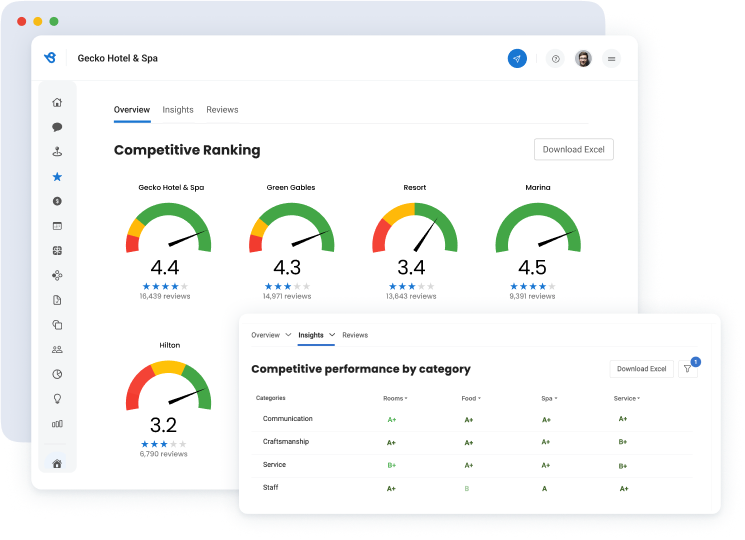 Competitive ranking
See how you stack up
Rank your reviews against your local competitors to better understand your place in the market.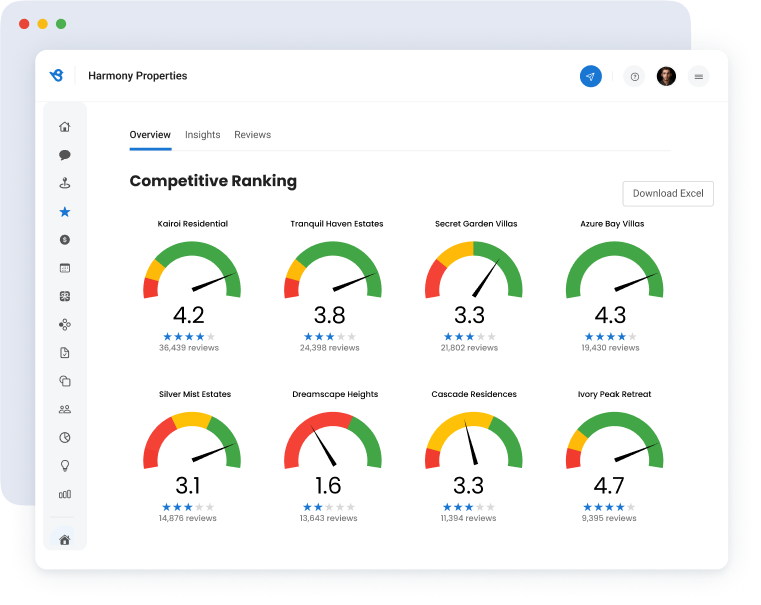 Competitive performance by category
Compare performance across categories
Group relevant keywords into custom categories and measure different areas of your business — then use this data to identify your strengths and weaknesses.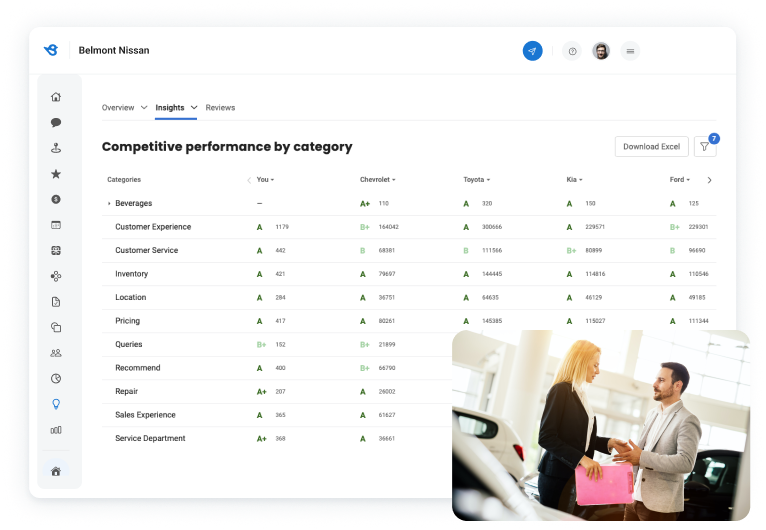 Themes and Snippets
Be first to identify trends
Uncover themes and keywords across your competitors' reviews — then use your intel to outshine the competition.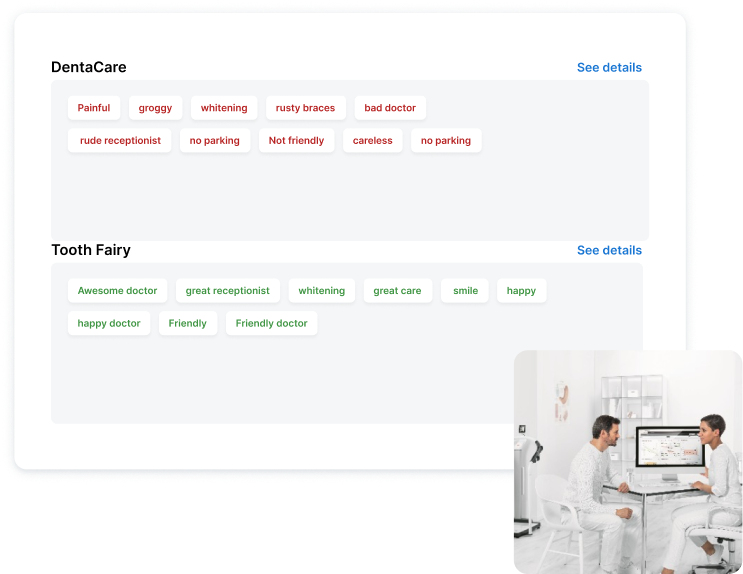 Competitive reviews
Track all your competition
Spend less time surveying the competition. From a single feed, view all your competitors' reviews across multiple locations.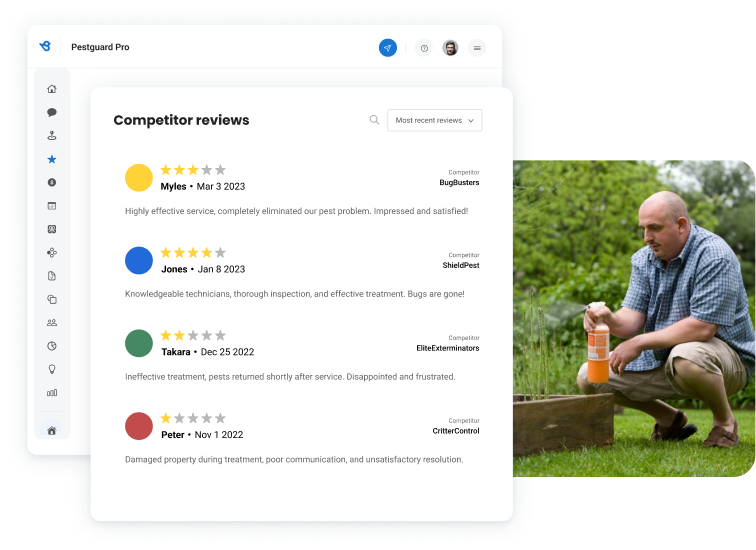 Do more with Birdeye Insights
Customer Insights
Track trends throughout your customer reviews to better your business and grow at scale.
Enterprise Reporting
Track and optimize your marketing initiatives across reviews, surveys, and local SEO.
2,711 reviews
521 reviews
Birdeye outranks the competition
Demo Birdeye and outrank yours.