payment by text
Text sent. Payment received.
Get paid faster
Request payment in an ongoing conversation for higher, faster, and more consistent response rates.
Collect conveniently
Make it easy for your customers to pay on the go, online, over text, or through card readers.
Stay secure
Full PCI and HIPAA support means you don't need to worry about managing customer credit cards or payment information
text to pay
Make payments part of the conversation
Send payment links inside an ongoing Birdeye text or messaging conversation to make it easy for your customers to pay right away.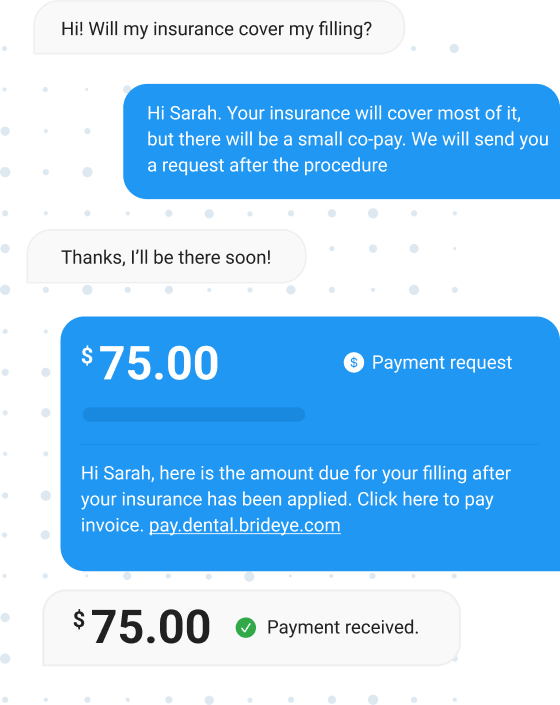 payment methods
Accept more ways to pay
Credit, debit, ACH, Apple, and Google pay. No matter how they pay, we'll make sure the transaction is convenient for both you and your customer.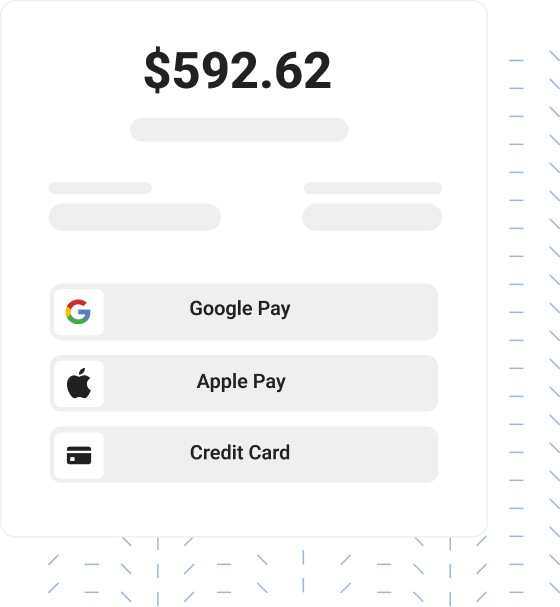 automatic reconciliation
Collect and reconcile automatically
Thanks to integrations with Quickbooks, Freshbooks, and more than 100 other accounting, CRM, and PMS systems, Birdeye payments can automatically send payment links and settle up open customer invoices.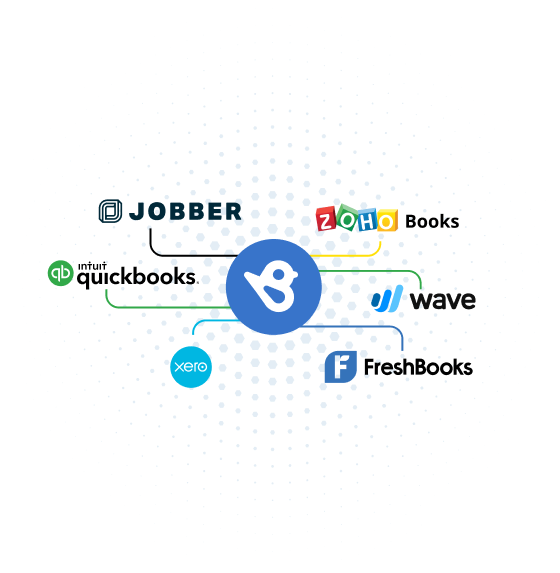 card readers
Card readers built for point of sale
Use one platform to request payments and accept all forms of contactless, EMV, and swiped card payments — in store or on the go.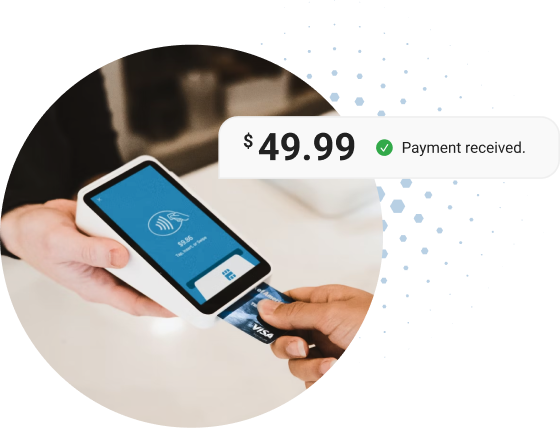 Track your transactions
With the Payment Dashboard, you get a detailed view of your transaction history and payments — all from a single location.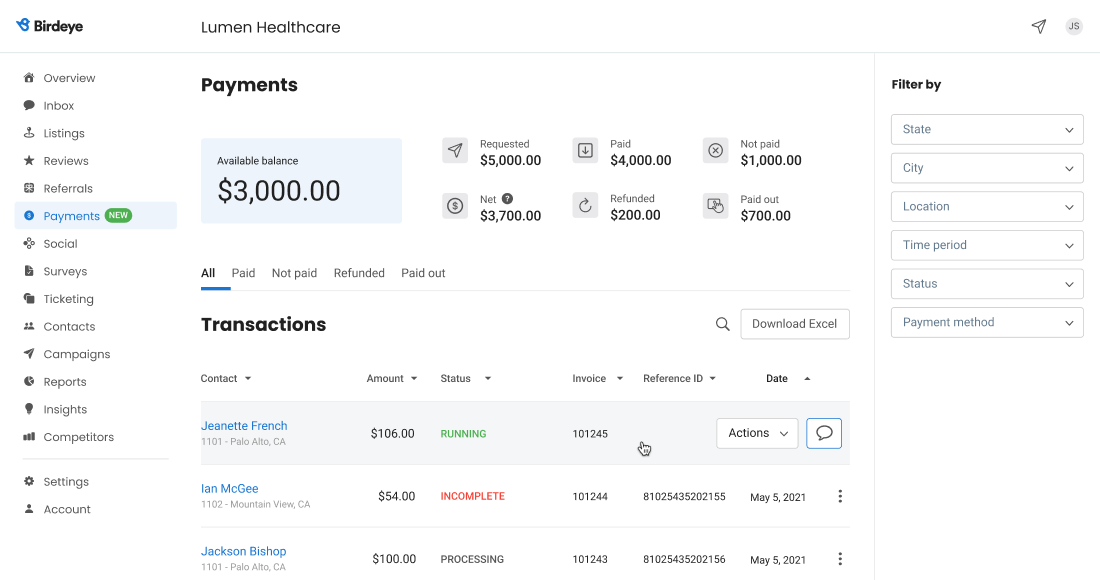 Meet the all-in-one platform to drive customer acquisition
Drive traffic
Put your business at the top of search with a stellar online reputation and local SEO.
Connect with vistors
Let customers message your business from anywhere and make payments a part of the conversation.
Raise the bar
Create exceptional experiences that boost brand loyalty and set you apart from the competition.
Powerful alone. Unstoppable together.
Birdeye is the only comprehensive platform for customer experience that offers a range of products that scale with your business. Check out our other products that work well with Payments.
Messaging
Chat. Text. DM. Manage customer conversations from one inbox
Webchat
Engage visitors instantly to grow sales and delight customers
Common questions when considering Birdeye Payments
I already have a payments system, why should I switch to Birdeye Payments?
Customers today demand convenience. With Birdeye Payments, you can transform your local business and give your customers a safe and simple way to pay over text, social, email, or through card readers — modernizing your business, getting you paid faster, and improving your cash flow.
Does Birdeye Payments integrate with any other accounting systems?
Birdeye Payments integrates with 100+ accounting systems such as Freshbooks and Zoho Books to save you time and effort. Just like with Quickbooks, every time you create an invoice in your preferred accounting system, a text to pay message goes out to the customer automatically.
If a customer calls on the phone to make a payment, can I process it?
Yes, you can absolutely take the customer's card details over the phone and enter the same in the secure Birdeye-hosted check out page to process the payment. In fact, many of our customers prefer to use it that way.
Can I send branded text to pay messages to customers so they recognize my business?
Some customers may be wary to pay over text. With Birdeye Payments, every message you send will have your business name and logo to alleviate any concerns. Plus, every text is sent from your official business phone number so customers easily recognize your business and feel comfortable paying.
Does Birdeye Payments integrate with QuickBooks?
Yes, Birdeye Payments offers quick and easy two-way integration with QuickBooks. This means every time you create an invoice in QuickBooks, text to pay messages go out to the customer automatically. Also, once a customer makes a payment or refund, automatic reconciliation takes place against the customer ledger.
What payment methods does Birdeye support?
Birdeye Payments accepts a wide range of payment methods and constantly adds new methods as they emerge. Birdeye Payments currently accepts:
Credit and debit cards like Visa, Mastercard, AmEx, and others
HSA and FSA cards
ACH
Mobile wallets like Apple Pay and Google Pay
How secure are Birdeye Payments?
Birdeye Payments is built to meet the highest security standards and is certified to PCI Service Provider Level 1 — the most stringent level of certification available in the payments industry. We use best-in-class security tools and practices, encrypt all card information, and do not store any information.
Can I stop sending paper invoices with Birdeye Payments?
We think that's a great idea. After all, why waste time and resources sending paper invoices that are likely to be ignored or thrown out. Instead, send your customers text to pay messages and get paid faster. Our customer data analysis shows that about 60% of payments are paid in under three minutes with text to pay.