Start growing with Birdeye
100,000+ businesses use Birdeye everyday






More reviews = more shoppers
More online reviews on sites like Google mean more credibility for your store and more customers. Birdeye allows you to automatically send review requests via email and text the same day as an in-store visit.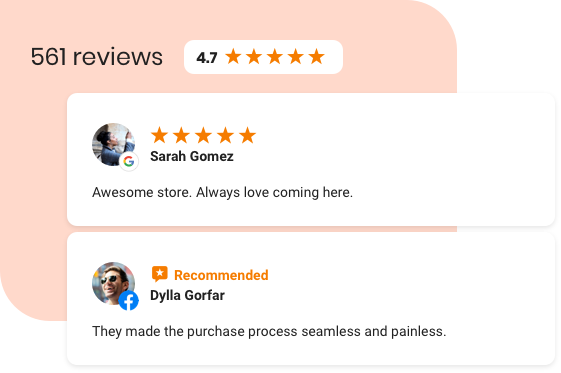 BE FOUND
Get discovered on Google search
Rank higher in local search results. New reviews and Birdeye's SEO-optimized custom profiles make it easy for new customers to discover and choose your business.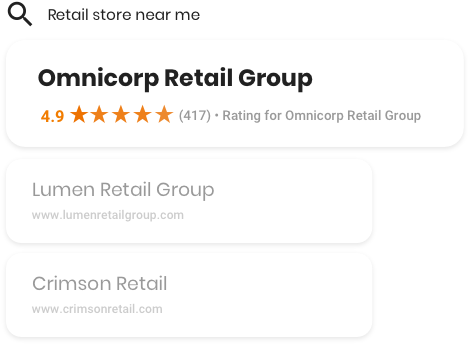 REFERRALS
Referrals bring in new customers
Effortlessly turn happy customers into advertisers with Referrals. In just a few clicks, customers can refer their friends and family to your business. Track customer engagement and take advantage of modern-day word of mouth marketing.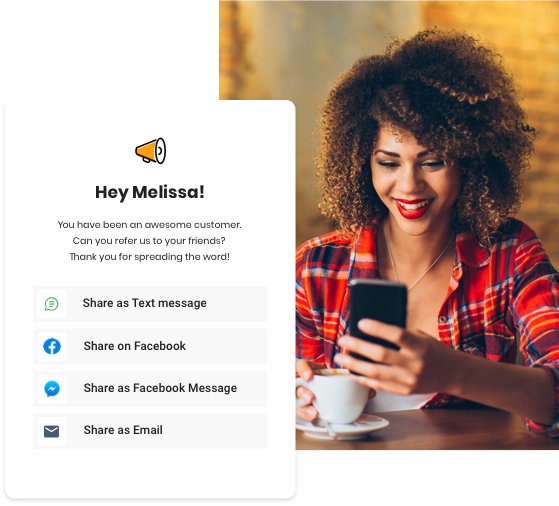 PAGES
Engage and convert at the start of the customer journey
Create beautiful, easily-found custom pages for every location, each updated in moments through one API. Let shoppers search by zip code and location to find their closest store.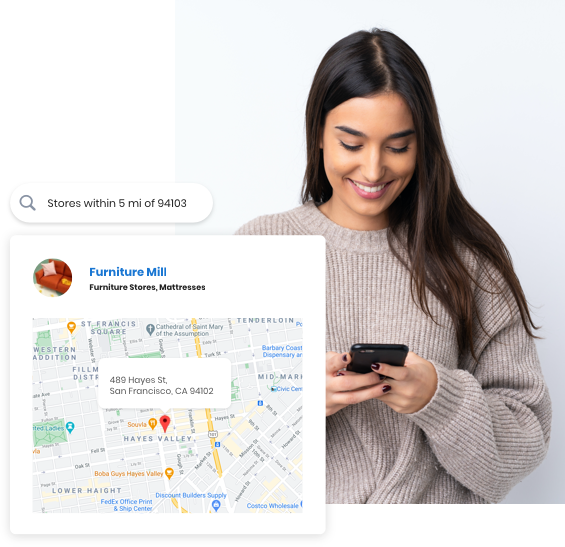 WEBCHAT
Turn website visitors into customers
Connect with interested prospects while they're still on your website with webchat. Answer questions in real-time and turn them into customers.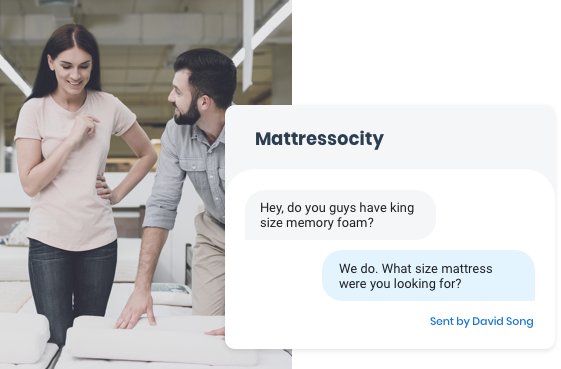 MESSAGING
Easily connect with your customers via text
Reach out to your customers on their preferred communication channel: text messaging. Birdeye Messaging allows you to send and receive texts to one or multiple customers so you can promote sales and discounts and build customer loyalty.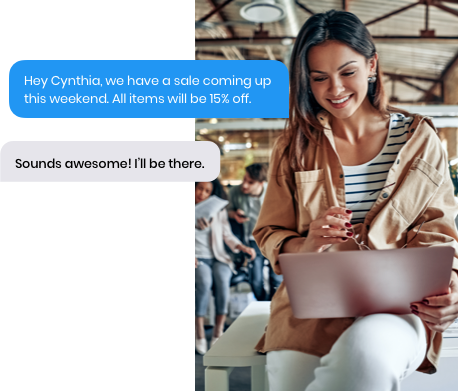 NATURAL LANGUGAGE PROCESSING
Understand your strengths and weaknesses with NLP
Dive deep into customer reviews to get the insights you need to improve business operations. Birdeye's natural language processing engine Athena helps you understand the areas of your business customers love and the areas that need improvement.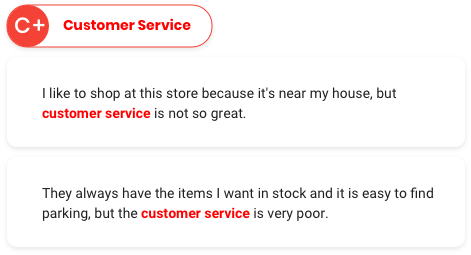 BENCHMARKING
Beat the competition with Benchmarking
Find out what your competitors are excelling at and beat them at their own game. Benchmarking allows you to see how you're stacking up with your competitors in various categories.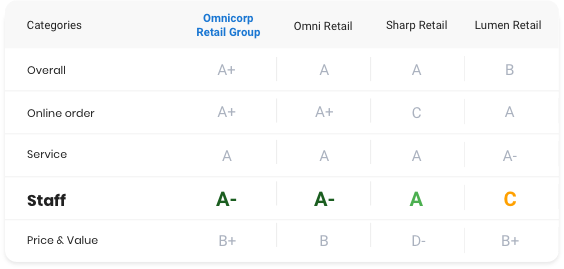 "Getting reviews and managing our online presence has made an impact and this has definitely equated to an increase in people coming through the door and landing on our website!"
Here's how retailers are collecting customer feedback with Birdeye
Birdeye results
Moore Pet Supplies
Retail La Crosse, WI
Customer Since 2016
5
Reviews
461
Reviews
Crystal Prints Inc.
Retail Woolford, MD
Customer Since 2020
3
Reviews
232
Reviews
SaferWholesale - Great Sports
Retail New Lenox, IL
Customer Since 2017
17
Reviews
1,180
Reviews
Birdeye: the obvious choice for retailers
Winning over 400 awards for 10 quarters in a row, Birdeye is the most-awarded and highest-rated customer experience software for retailers of all sizes.

2,713 reviews

521 reviews
Start growing with Birdeye today
See why 100,000 businesses choose Birdeye.