The ways in which we search for a business, a doctor, a dentist, a restaurant, and more have evolved dramatically over the past few years. Your customers actually once took the time to go to a desired business or provider's homepage, then search for the nearest location to them. They'd already made that identification in advance, and as long as there happened to be a provider or location close to them, you'd usually see them coming through the front door shortly thereafter.
Now consumers expect the location nearest them to display automatically, and they're often searching on mobile devices while on the go – sometimes with voice assistants, powerful map-based geolocation tools and more. When customers can't easily find the business location closest to them, they'll take their business to the competitor whom they can find.
Table of contents
Introducing Birdeye Pages
Birdeye Pages recognizes that multi-location businesses don't have the luxury of expecting consumers to do the heavy location-search lifting any longer. We've built Birdeye Pages to allow our customers to easily engage & convert their customers with complete & accurate information for every location or provider.
Birdeye Pages now brings seamless location specificity to our all-in-one experience marketing platform, allowing multi-location businesses to easily create beautiful, easily-found custom pages for every one of their locations. It provides an SEO igniter for every location, doctor's or dental office, field office, etc. by allowing instant display of unique pages tied to a consumer's designated location (city or zip code), allowing them to find and choose you, and choose you quickly.
How It Works
Here's an example. In many health systems, provider data can often be in different fields and formats and isn't usable from site to site. This can be a poor and very frustrating patient experience, who may simply be looking for an osteopath within 10 miles of their home who takes their insurance plan. Birdeye Pages solves this. It not only boosts a healthcare provider's search rankings on voice assistants, and organic searches on Google and local maps – it also displays rich provider information, business hours, and online reviews on beautifully-crafted pages that are fully customized to the provider's branding & website.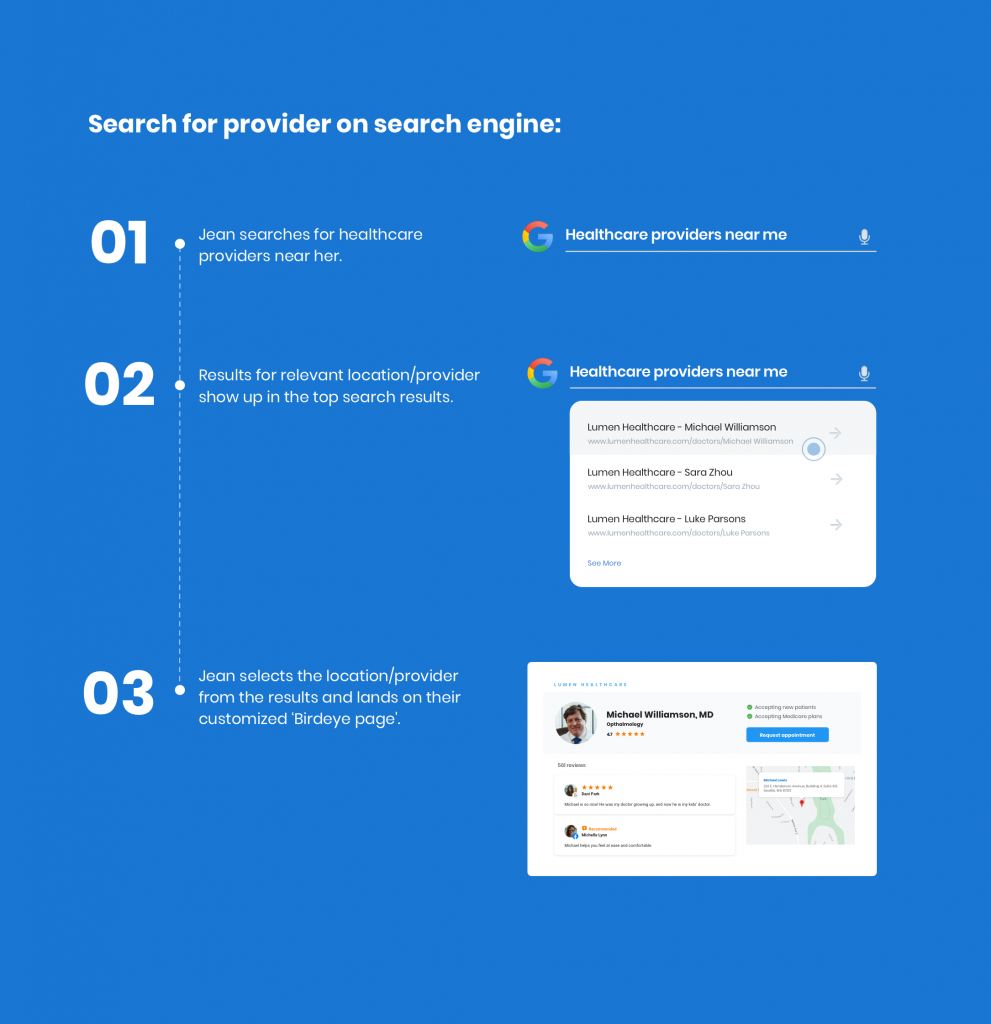 What's more, Birdeye Pages ensures that you can easily build and manage consistent & fast-loading pages in a breeze. One API updates every one of your pages, whether you have 200 locations or providers or 20,000 because we've built one centralized data repository to manage and share accurate & complete data for all of your locations or providers. It's also designed to be mobile-first, so you can easily stand out where they're actually searching for you.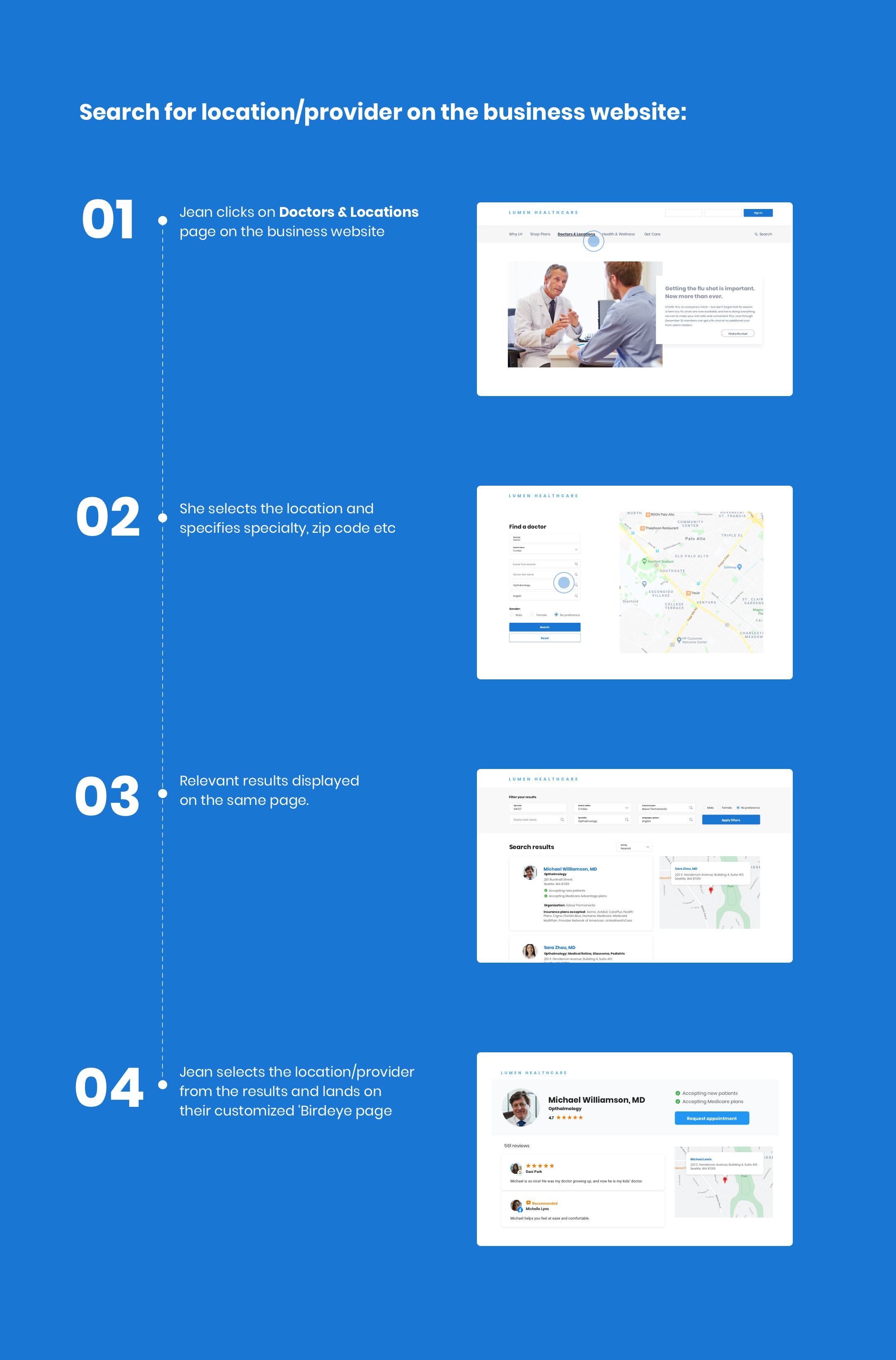 By providing complete & accurate information for all a business's locations and/or providers, Birdeye Pages allows businesses to engage & convert customers right at the very start of the customer journey. We'd love for you to take a look here and learn more, or book a time to talk to us today so we can show you how it will work for your multi-location business.

Originally published