Start growing with Birdeye
100,000+ businesses use Birdeye everyday





Monitor customer feedback across the Internet
Keep an eye on what guests are saying about your restaurants. Monitor and respond to customer reviews on over 150+ sites in the Birdeye platform.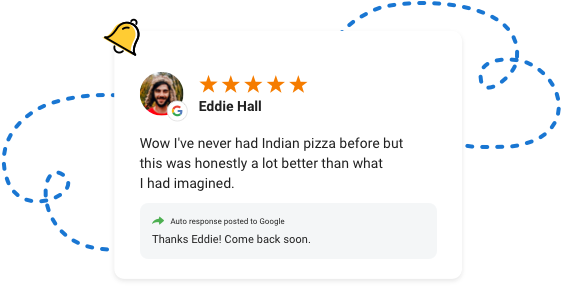 NATURAL LANGUAGE PROCESSING
Use natural language processing to dig deeper into feedback
Analyze your guest reviews to better understand how you can improve operations. Birdeye's natural language processing engine Athena analyzes review text to determine sentiment, get insights, and find out how you can improve your dining experience.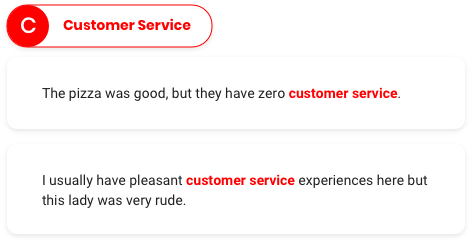 MESSAGING
Message your guests efficiently
You want to send reservation reminders, promote new menu items, and answer questions promptly. Birdeye Messaging allows you to be responsive and manage all conversations over text, social, and even voicemail effortlessly from a single inbox.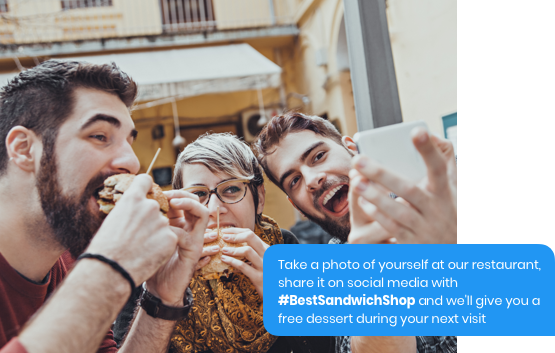 REFERRALS
Get more guests with Referrals
Turn your dining guests into ambassadors with Birdeye Referrals. In just a few clicks, your customers can refer your restaurant to friends and family. Track customer engagement and take advantage of modern-day word of mouth marketing.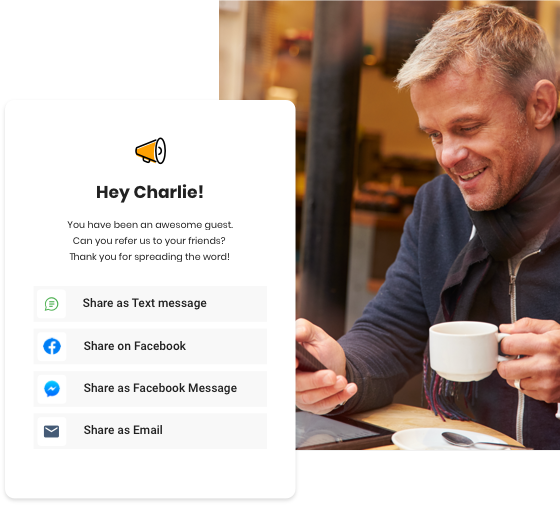 PAGES
Engage your guests when they're ready to order
Create beautiful, easily-found custom pages for every location, each updated in moments through one API. Let guests search by zip code to find their closest location.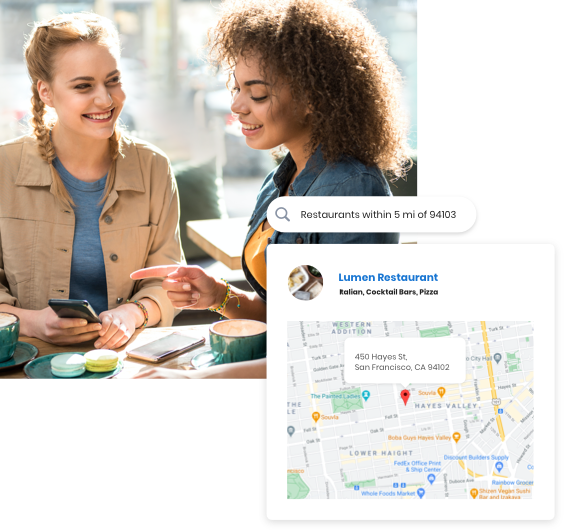 SURVEYS
Build surveys to understand the customer experience
Get quality feedback via online and 2-way text surveys that you can use to improve your dining experience. Birdeye's fully-customizable surveys allow you to gauge guest satisfaction over time and identify strengths and weaknesses in your operations.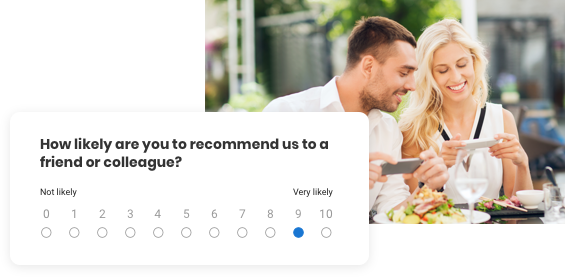 BENCHMARKING
Be the best restaurant in your area with competitive benchmarking
Ensure that you're providing the best dining experience in your area. Competitive benchmarking shows how you're performing in relevant categories compared to competitors in your area.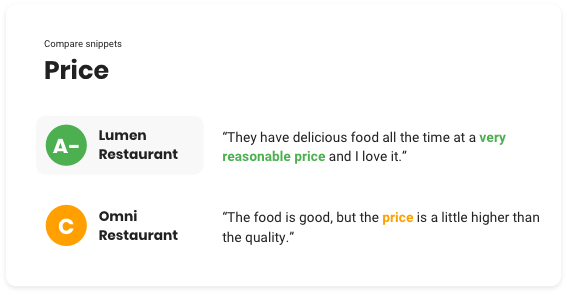 WEBCHAT
Efficiently answer guest questions with Webchat
Answer guest questions while they're still on your website. Birdeye Webchat allows you to respond to guest inquiries instantly from the office, on-the-go through Birdeye mobile app or have a chatbot respond to frequently asked questions automatically.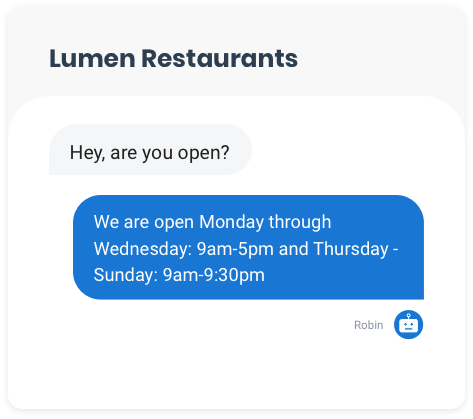 "We use Birdeye on a daily basis to manage our operations. Real-time customer feedback and competitive insights give us the edge we need to sustain high-level growth."

Jim Mizes
President and CEO of Blaze Pizza
Here's how restaurants are collecting guest feedback with Birdeye
Birdeye results
Warehouse Barbecue Co. & Brewhouse
Restaurants OTTUMWA, IA
Customer Since 2018
11
Reviews
536
Reviews
Baren Haus
Restaurants Leavenworth, WA
Customer Since 2016
27
Reviews
907
Reviews
J Prime Steakhouse
Restaurants San Antonio, TX
Customer Since 2017
42
Reviews
1,094
Reviews
Birdeye: the obvious choice for restaurants
Winning over 400 awards for 10 quarters in a row, Birdeye is the most-awarded and highest-rated customer experience software for restaurants of all sizes.

2,719 reviews

521 reviews
Start growing with Birdeye today
See why 100,000 businesses choose Birdeye.