Turn customer feedback into actionable insights
Customer experience is today's battleground: we help you win. Engage every customer. Optimize every experience.

Embed customer feedback, customer data, and insights in your organization to make every experience great
Model and instrument every touchpoint via analytic tools and dashboards to effortlessly connect with your customers at any point in their journey.

INSIGHTS
From unstructured data to actionable insights
Birdeye's Natural Language Processing (NLP) engine, Athena, converts mountains of feedback into razor-sharp insights you can act on.
Deep sentiment analytics let you measure performance across custom categories, discover overarching topics, and identify root causes driving customer sentiment.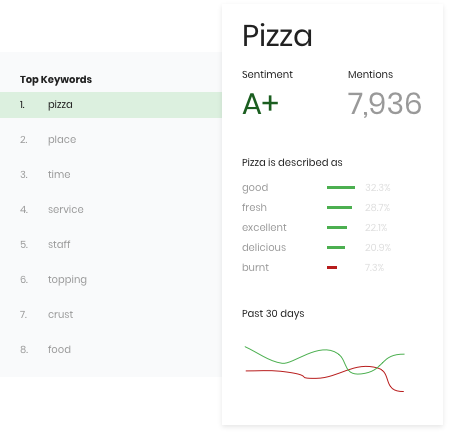 Surveys
Get insight into your customers
Run NPS and CSAT surveys for different customer segments to glean insight into reviews and ratings. Stay on top of sentiment trends with advanced reporting and custom alerts.
Monitor and respond to all reviews in one place. Use Ticketing to solve problems faster and convert detractors into promoters.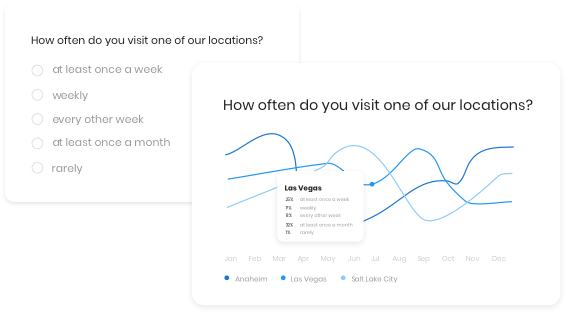 INSIGHTS
Feedback comes from many sources, and we capture them all
Take your overwhelming customer data and give it to Birdeye. With all of your customer feedback in one place, we provide you insights you can easily understand and take action on.
Leverage these to optimize business decisions that make customers happier, faster.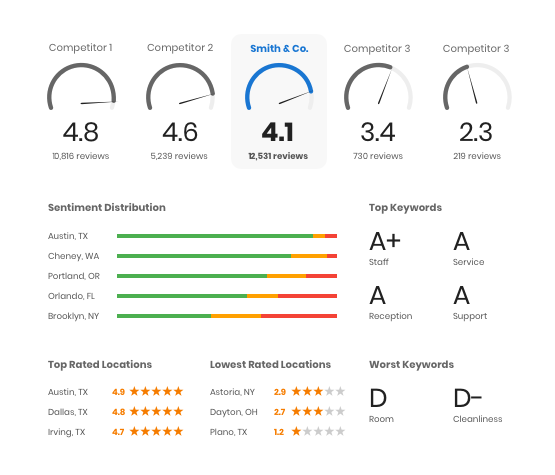 Messaging
Text sent. Growth delivered.
Turn conversations into conversions. Only with Birdeye Messaging can you connect with new leads and customers via text, Google, Facebook, and Instagram from anywhere on your dashboard.
BENCHMARKING
Benchmark against your competitors
With Birdeye's Competitor Analysis, get the same insights into your competitors' customers that you have into your own.
Compare performance at an industry, brand, location, category, and topic level to understand where you excel and where you can improve in order to dominate the industry.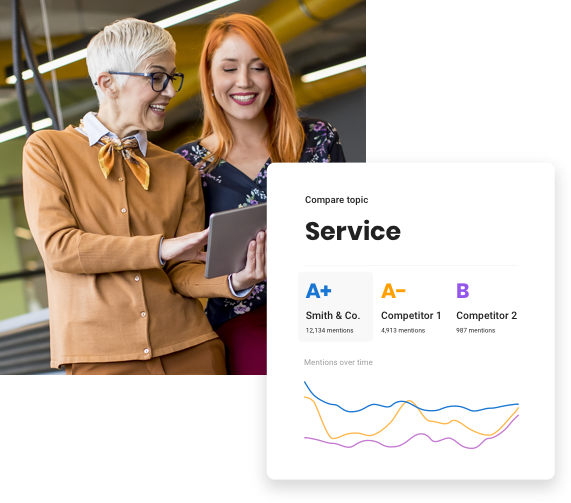 review management
Manage 10 or 10,000 locations in one place
Manage all your customer feedback in one place, streamline management with custom hierarchies and designated user roles and permissions.
Birdeye integrates seamlessly into your existing, work flows with custom APIs so you can optimize customer experience without missing a beat.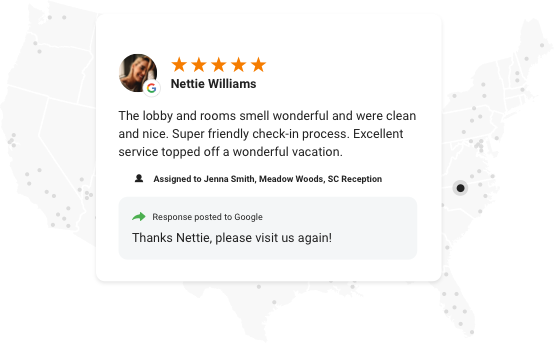 Start growing with Birdeye today
See why 100,000 businesses choose Birdeye.