Social Media Publishing Software
Start the conversation with social publishing software
Effortlessly plan, organize and post content across your social networks from one place.

Easily create a social media plan
Post more often, save more time. Make your social networks as busy as you are!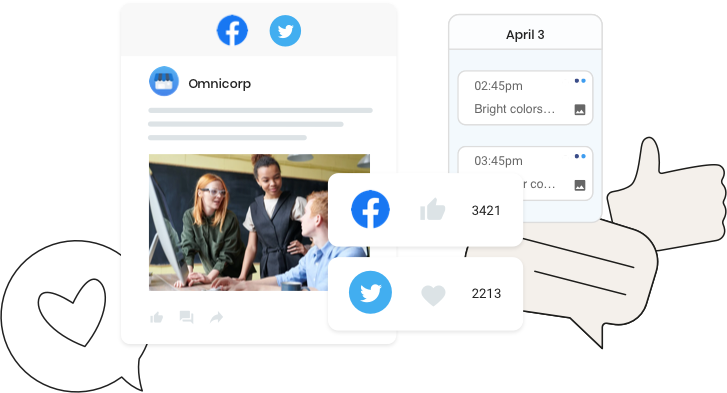 Manage posts
Synchronize posts across all networks
Post to multiple profiles on multiple social networks at once. Manage all published and scheduled posts in a calender or list view.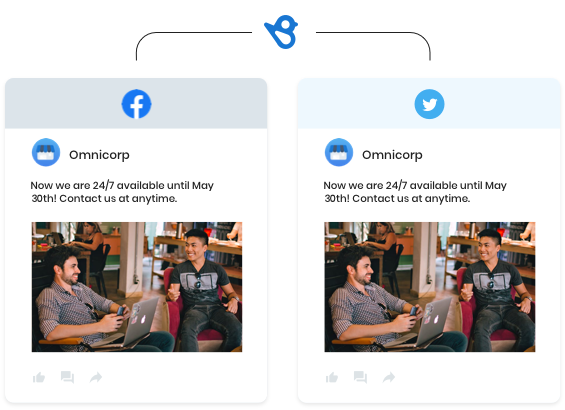 SOCIAL POSTS
Make your posts fun and engaging
With social publishing, upload photos, GIFs and videos to include in your posts. Store all uploads in your Asset Library so you can reuse the media that performs the best.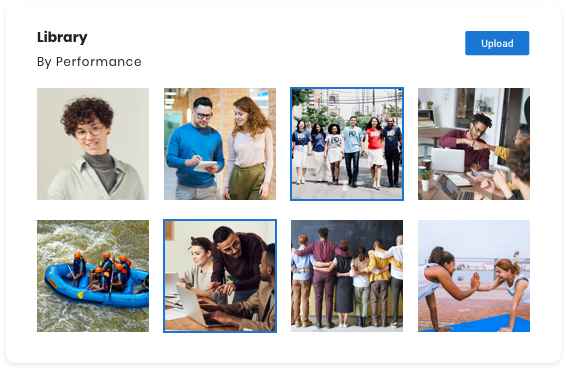 SCHEDULING
Schedule multiple posts in advance
Plan your whole month in just a few clicks. Add posts to your calendar when you get the chance — whether it's days, weeks or months in advance — and Birdeye will automatically publish them on the dates and times you've set.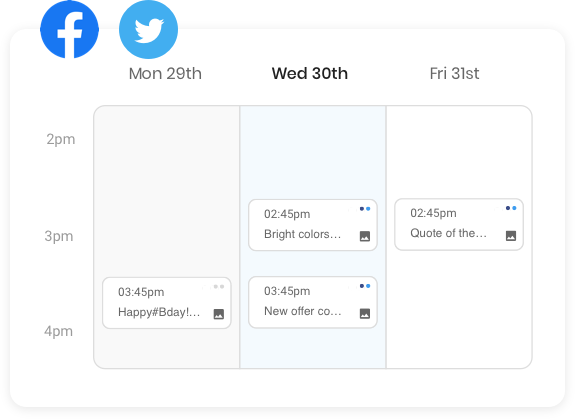 "77% of the population make a purchase both online and in-store after viewing something on Facebook"
University of Massachussets Dartmouth, Center for Marketing Research
TRACKING POSTS
Learn what resonates with your customers
See how each post is performing by tracking likes, retweets, comments and shares. Easily republish posts that are performing well.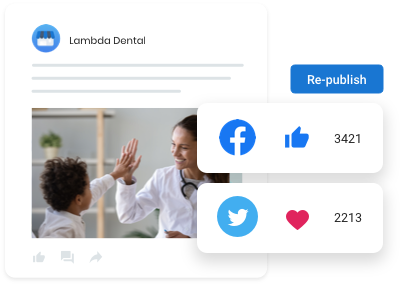 SOCIAL MEDIA ENGAGEMENT
Auto-share your reviews to your social channels
Share your reviews from across the web to Facebook and Twitter without lifting a finger. You get to decide how many posts are published per channel each day.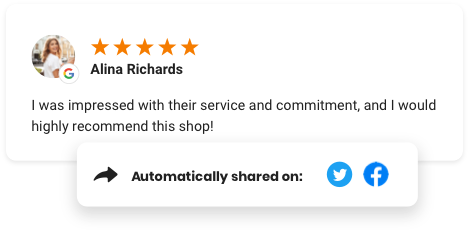 Manage reputation
Manage your entire online reputation in one place
Take control of your reviews, star ratings, search ranking, and social media presence with one easy-to-use dashboard.