Referral Marketing Software
Turn happy customers into brand ambassadors
Automate. Send. Measure. All from one platform.
Birdeye Referrals reinvents the way local businesses use word-of-mouth.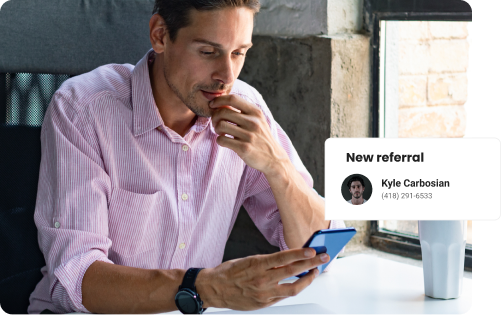 Powerful
Increase response rates, track success, and optimize your campaigns from an intuitive dashboard.
Easy-to-use
Automated and organized, Birdeye Referrals make it a breeze to turn a job well done into new business won.
All-in-one
Referrals bring new customers, while customer experience tools like Messaging and Insights keep them coming back.
Turn reviews into referrals
Get even more return on your reviews. Send referral requests to customers who leave you reviews to boost response rate and drive high quality leads to your business.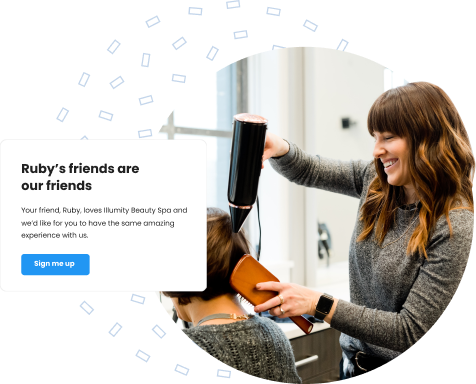 Send text-friendly requests
Convenience is key. With Birdeye Referrals, you can send frictionless requests through text, social, or your mobile app and watch your response rate soar.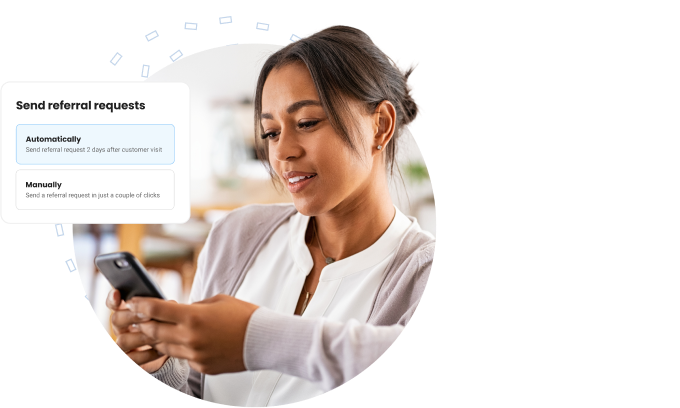 Modernize with messaging
A unified inbox that automatically alerts you to new referrals, lets you engage leads with a branded welcome message, or provide answers to their questions for even faster conversion.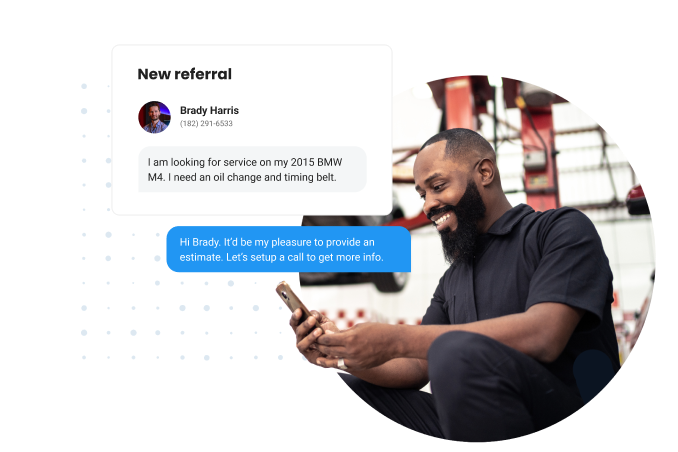 Track your performance
Birdeye Referrals removes the guesswork from traditional word-of-mouth marketing. From a single dashboard you can track campaign success, view referral reports, and optimize your requests.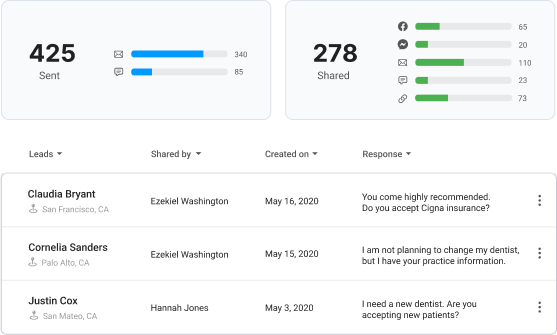 Real results
Superior Storage uses Referrals to create superior leads
We helped Superior Storage create custom referral requests that were sent 2 weeks after a customer had moved in. This allowed the customer not to feel overwhelmed with solicitous emails/texts. Customers can easily share Superior Storage with their friends via text, email, Facebook, or Facebook messenger.
Brandon Wipperfurth
Director of Marketing
Real results
Exclusive Furniture automates Referrals for more leads
Exclusive Furniture sends referral requests to happy customers through the same dashboard that lets their sales team easily access sent and shared referrals, and lead information. With completely customizable templates, they are able to offer different incentives and segment campaigns to bring in more leads.
Jeremy Belland
Website Developer
Meet the all-in-one platform to drive customer acquisition and retention
Drive traffic
Put your business at the top of search with a stellar online reputation and local SEO.
Connect & convert
Message customers from anywhere, stand out on social, and collect payments faster.
Raise the bar
Create exceptional experiences that boost brand loyalty and set you apart from the competition.
Products that pair with Referrals
Birdeye is the only comprehensive platform for customer experience to offer a range of products that scale with your business.
Reviews
Automatically generate reviews and amplify them where they matter the most.
Listings
Put your business on the map and be found everywhere customers search.
Common questions when considering Birdeye referrals
What does Birdeye Referrals do?
Birdeye Referrals turns your happy customers into your most powerful marketing tool. This automated referral software makes it easy to create, send, scale and track effective referral marketing campaigns via text and email.
What's the difference between a loyalty program and a referral program?
Referral programs reward customers for referring their friends and family to a business. They work well in almost all business cases, but are especially effective for infrequent or one-time purchases like healthcare or real estate. Meanwhile, loyalty programs incentivize customers to make repeat purchases and work best for retail stores and restaurants.
When should you ask a customer for a referral?
Identifying the magic moment is tricky, but here are some scenarios that we've seen work:
A patient loaves positive review after a dental procedure
A customer has just bought a car and is feeling great
2-4 weeks after your client has moved into their new house
How do I measure the effectiveness of my referral program?
You should measure the effectiveness of your referral campaign across its life cycle in order to minimize leakages at every stage:
Revenue generated from the referral program
Number of referral leads received
Number of referral messages shared by your customers
Number of referral requests sent to customers
Why do I need referral software?
Physical referrals aren't scalable or trackable-just think about all the unredeemed referral coupons stuck under car seats or washed with the laundry. Referral software lets you send personalized referral requests to happy customers and experiment with incentives. You can track and maximize SUCCESS with end-to-end campaign reporting.
How can I ensure that only my happy customers get referral requests?
You can easily pair Birdeye Referrals with Birdeye Reviews, your CRM or NPS software to send automated referral requests to only your happiest customers. Birdeye offers out-of-the-box integrations to 3,000+ apps such as Salesforce, Hubspot, and more.
How do I choose the right referral incentives?
While it depends on your unique business goals, here are some best practices:
Reward both referrers and their friends
Cash rewards are easy, scalable, and universally loved
Tie it back to your business. For example:

A dental practice can offer teeth hitening services
A real estate firm can offer a finder's fee
What are the main capabilities within Birdeye Referrals?
Birdeye Referrals lets you:
Automate referral marketing by integrating with your CRM
Get referrals via text, email, social website, or on your mobile app
Test and optimize campaign messaging and incentives
Track and maximize results at every stage of your referral campaign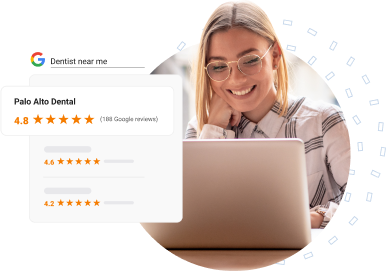 Start growing with Birdeye today
See why more than 100,000 local businesses choose Birdeye.