Boosting customer acquisition by using social listening for reputation marketing
Medieval Times creates one-of-a-kind interactive shows that guests cannot help but talk about, so the company uses Birdeye to hear every word with real-time social listening. By closing the loop on customer feedback and customer experience, Medieval Times delivers consistently outstanding experiences that have earned them a 4.5 star nationwide rating.
Challenge
Medieval Times was receiving hundreds of social mentions each day and had no way to measure and address this invaluable customer feedback.
Solution
Birdeye's
social listening tools
enabled Medieval Times to participate in customer conversations in real-time, leverage customer feedback, and respond to customer issues quickly.
Outcome
By connecting to their customers, Medieval Times provides a uniquely engaging customer experience both online and in show, earning them a 4.5 star rating nationwide.
Keep pace with light-speed social media conversations to understand customers
Hundreds of daily social mentions from across the web were flooding in too rapidly to monitor thoroughly. Comments from influencers with large social audiences as well as customer complaints were lost across multiple social channels. Although social media had a momentous impact on Medieval Times's online reputation, it was impossible to measure. With an overwhelming volume of social media activity from their customers and no way to manage it all, Medieval Times was missing out on vital conversations that could make or break their business.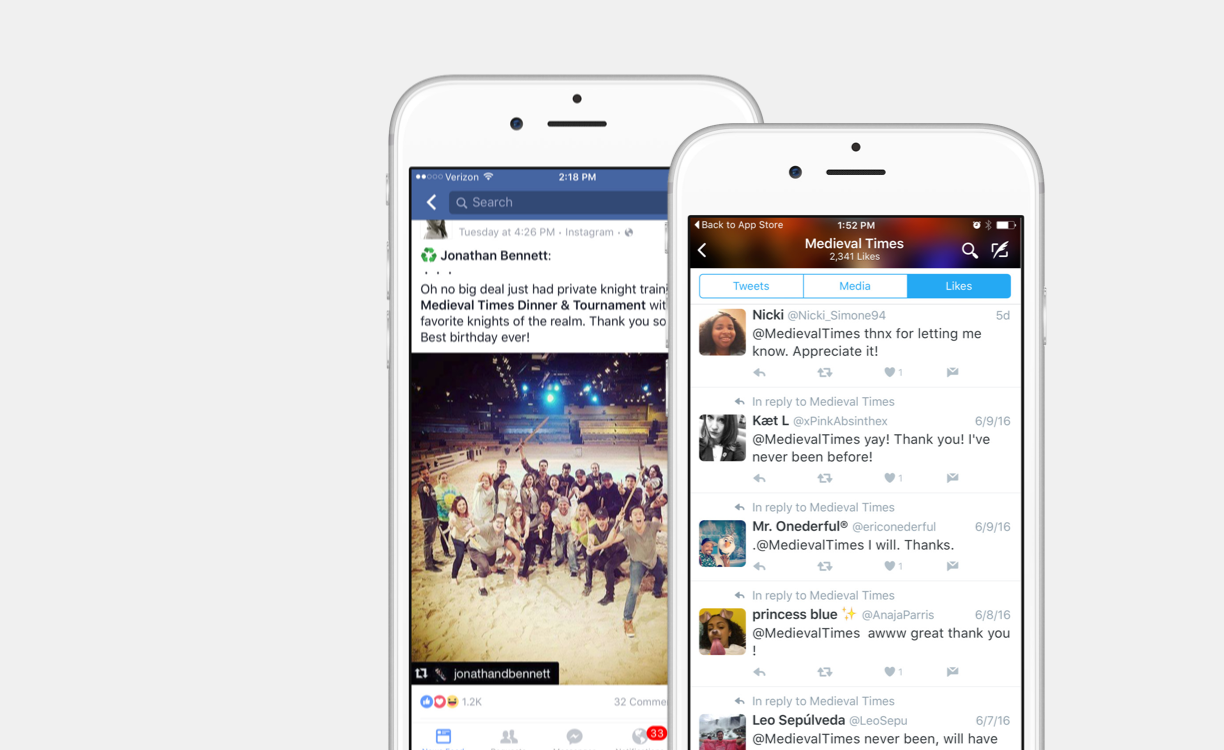 Leverage social influencers and address problems instantaneously
Medieval Times leveraged Birdeye's
Social Listening tool
to track all social mentions from one straightforward dashboard. They organized conversations by source and filtered by influencers, utilizing posts from customers with millions of followers as invaluable promotional opportunities. With streamlined management of hundreds of daily social mentions, Medieval Times let no issue slip through the cracks. By monitoring, analyzing and responding to social conversations in real-time, Medieval Times closed the loop on customer feedback and customer experience.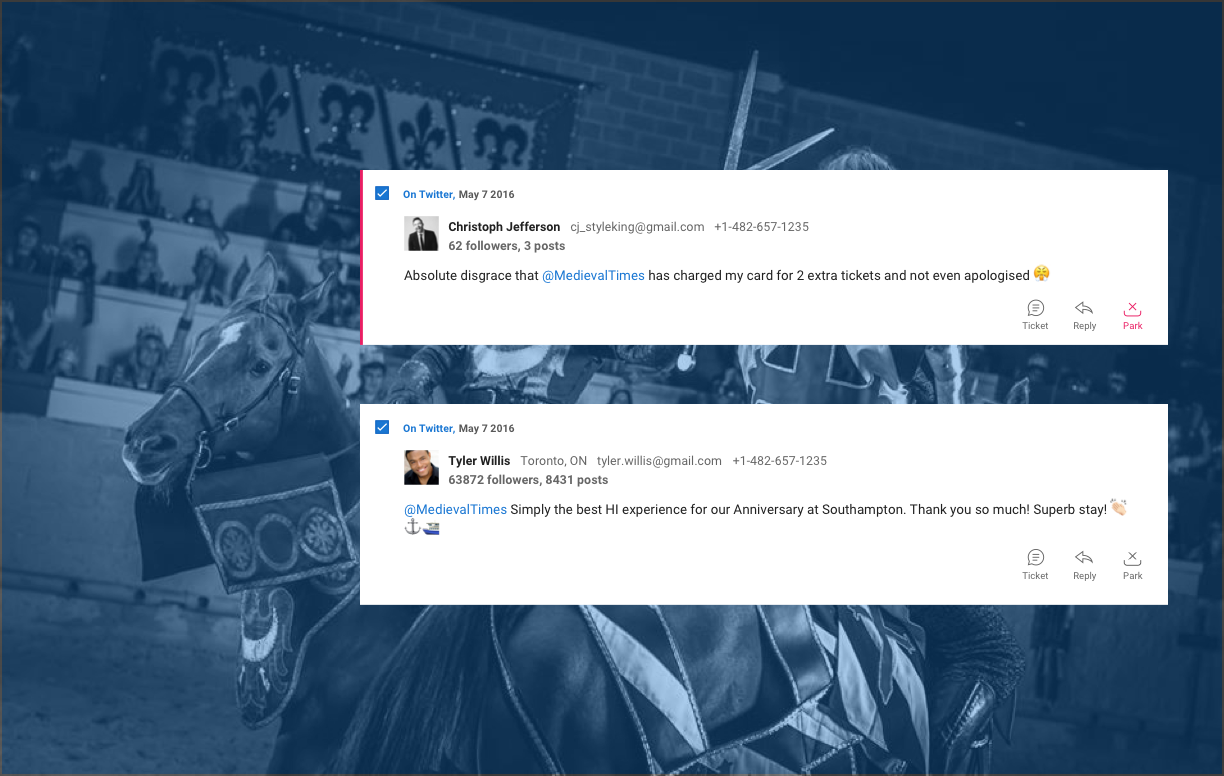 Strong, stable ratings and customer relationships
By addressing problems in real-time, Medieval Times maintained a 4.5 average nationwide rating and their increased online exposure boosted both review volume and social buzz. Real-time interaction with their social audience gave Medieval Times an entertaining, personable brand identity that made their digital customer experience as engaging as their live shows. Amplifying customer voices and harnessing the influence of social mentions solidified a strong online reputation for Medieval Times that spurred customer acquisition and kept existing customers coming back.
Birdeye: The Obvious Choice
Winning over 400 awards for 10 quarters in a row, Birdeye is the most-awarded and highest-rated customer experience software for businesses of all sizes.

2,713 reviews

521 reviews