Company Snapshot
Total Point Healthcare is a reliable healthcare resource for families across Texas. Their brand includes Total Point Emergency Centers and Total Point Urgent Cares., which provide immediate, affordable medical care without appointments. Patients are always greeted with a smile, and this is one of the many reasons they prefer Total Point Healthcare over traditional emergency rooms.
"Birdeye has given Total Point Healthcare a path to strengthen our relationships within our communities. A platform that gives an open dialogue and to really see where our strengths and weaknesses lie in all of our 20 locations. As we plan to grow the brand, Birdeye will continue to support our effors in providing the best customer service in the healthcare realm."
CORY COUNTRYMAN
CHIEF EXECUTIVE OFFICER, TOTAL POINT HEALTHCARE
Background
With a growing brand of 8 emergency rooms, 12 urgent care locations, and additional locations opening soon, Total Point Healthcare was looking for a way to stand out in the tight-knit, rural communities they serve. They knew their online reputation could help achieve this goal and provide patients with valuable insight into the level of care they're known for. Birdeye provided Total Point Healthcare with an all-in-one solution to request feedback, monitor review sentiment, and discover new approaches to patient care.
QR Codes: A painless way to request feedback
Total Point Healthcare was eager to get new reviews and strengthen their online presence, but they knew they might face some challenges. Requesting reviews in a healthcare setting can often feel invasive and uncomfortable, so they decided to try something new.
They wanted to give patients a way to leave a review in the office while maintaining privacy, and Birdeye's QR codes were the perfect solution. They created marketing materials with their locations' unique QR codes and placed them around the facilities to encourage patients to share their experiences in real-time. They also provided staff with guidance and incentives to encourage asking for reviews.
With Birdeye's help – and some clever marketing techniques – Total Point Healthcare saw swift, remarkable results. They've gained a significant amount of reviews over the past few months and have seen a 36% conversion in QR code scans to clicks since implementing this strategy.
"With the implementation of Birdeye, we have seen increases in impressions, click-through rates, and a boost in our organic Google ranking. Birdeye has given us an effective way to respond to positive and negative reviews. And it is now easier than ever to capture immediate patient feedback with the Birdeye-generated QR codes we use in our facilities."



SHAHMIR ABBASI
CHIEF MARKETING OFFICER, TOTAL POINT HEALTHCARE
Since joining Birdeye, Total Point Healthcare has seen:
744 new reviews across all sources
486% overall increase in reviews
62.5K Google profile impressions
25.3k phone calls from clicks
21.4k website visits
Maintaining wellness with multilocation management
Managing online reviews across multiple locations poses a unique set of challenges, and Total Point Healthcare wanted a cohesive strategy for effective review management. Thanks to Birdeye's all-in-one platform. Total Point Healthcare now has an efficient way to monitor and respond to reviews across all locations through instant notifications, Smart Inboxes, templates, and auto-replies. Features like these and more have helped them maintain a new overall Google rating of 4.6 stars.
Birdeye's convenient templates and automated responses have been incredibly helpful and make it easy for Total Point Healthcare to carry out consistent messaging, maintain a strong brand voice, and save time. They use their Birdeye Inbox and auto-replies to send personalized messages and make sure every review receives a thoughtful response while still saving time compared to manual review correspondence.
"As we continue to grow our business and add locations, having the ability to connect with our current patients is crucial. Learning what we have done well and what needs to be improved allows us to have greater success in implementing our culture of continuous improvement. Birdeye gives us the platform and the tools to react quickly to our customer concerns and improve our performance as a company."
RICK LEONARD
CHIEF OPERATING OFFICER, TOTAL POINT HEALTHCARE
Diagnosing patient experiences
Total Point Healthcare also uses Birdeye to collect feedback and learn how they can better serve their patients. Birdeye's easy-to-access reporting insights help identify sentiment trends and proactively shape their online reputation through data-driven improvements.
They have successfully pinpointed areas of improvement and implemented targeted strategies to enhance patient experience consistently. Their commitment to patient satisfaction and culture of continuous improvement has built patient trust and successfully pivoted negative sentiment into positive solutions.
Elevating community care with Birdeye
Birdeye provides Total Point Healthcare with effortless ways to request feedback and ensure every patient's voice is heard to create a positive reputation online and in their communities.
Embrace the power of online reviews and elevate your patient care with Birdeye today! Schedule a demo, call 1-800-561-3357 ext 1, or send an email to sales@birdeye.com.
"Birdeye's platform is very unique, and we look to continue our relationship with other services they provide, such as the Birdeye API system, Mass Texting, and Social Media Campaigns."
SHAHMIR ABBASI
CHIEF MARKETING OFFICER, TOTAL POINT HEALTHCARE
Birdeye: The Obvious Choice
Winning over 400 awards for 10 quarters in a row, Birdeye is the most-awarded and highest-rated customer experience software for businesses of all sizes.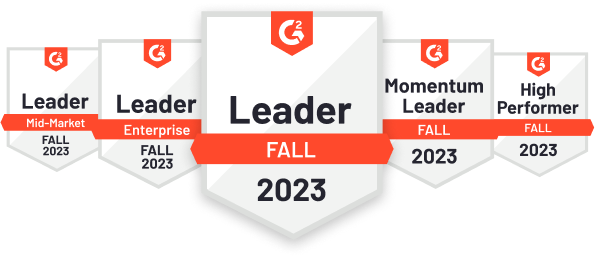 2,793 reviews

534 reviews