Free Guide
5 ways to creatively use chatbots to market your business
Chatbots are conversational agents that help businesses like yours communicate efficiently with prospects and customers alike. Chatbots ensure that your sales inquiries and customer service requests never go unanswered. This quick guide shows 5 unique ways that you can creatively use chatbots to see your revenue soar.
In this guide, you'll learn:
How to use a chatbot to complement your lead generation strategy

How to improve customer service

Key features to get the best ROI
Birdeye gets you real results that help you be connected
Data is from over 100,000 Birdeye business customers
Birdeye: The Obvious Choice
Winning over 400 awards for 10 quarters in a row, Birdeye is the most-awarded and highest-rated customer experience software for businesses of all sizes.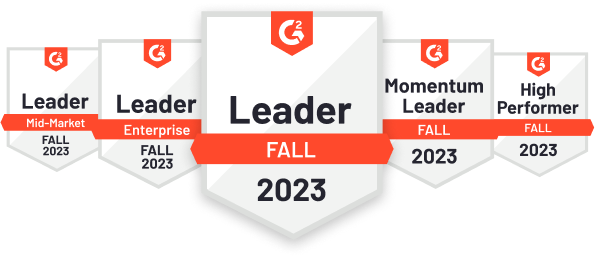 2,793 reviews

534 reviews