Intake Forms
Save time with digital intake forms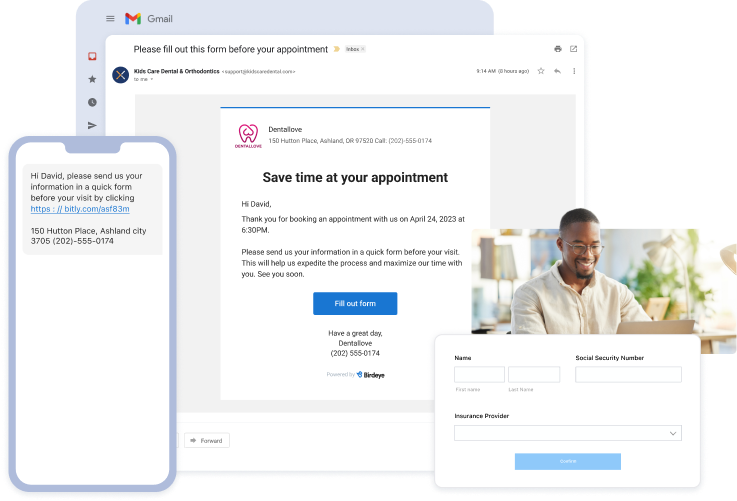 Digital Intake Forms
Eliminate paper forms
Offer patients a modern experience with mobile-friendly intake forms. Use prebuilt templates to collect patient information, medical history, HIPAA consent, and more.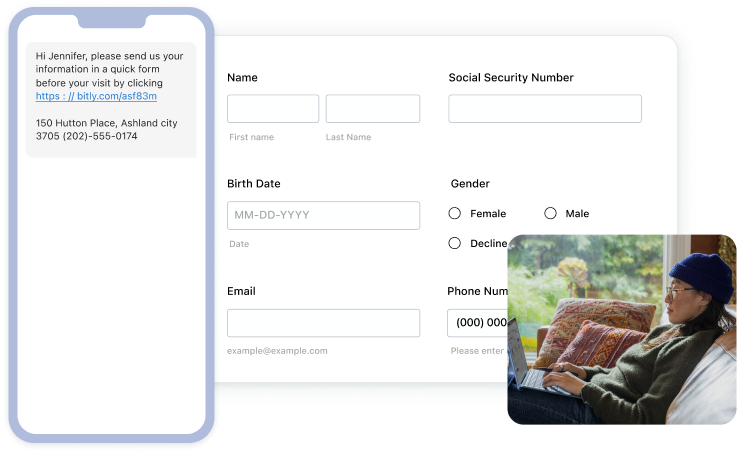 Automated Campaigns
Send forms automatically
Create customized workflows that send personalized forms to patients via email and text after an appointment is booked.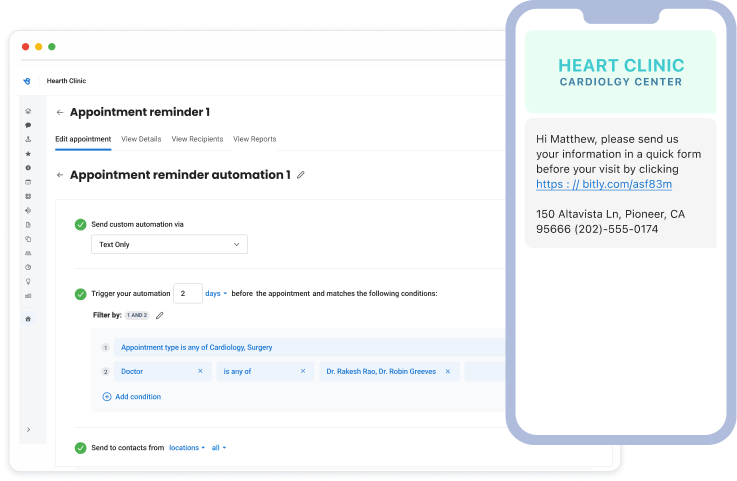 Integrations
Push form data to your health record system
Auto-sync completed form responses to your health record system so your front office staff can focus on the patient experience rather than scanning or retyping data.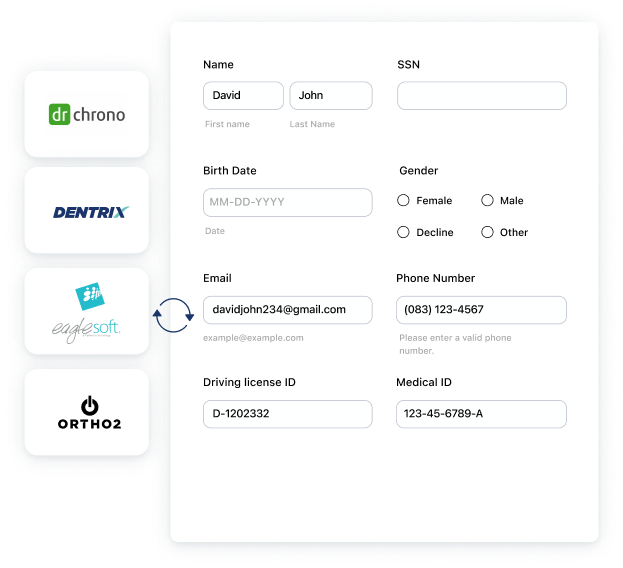 HIPAA Compliance
Protect patient data
Birdeye patient intake forms are fully HIPAA compliant so you can rest assured that your patient data is safe and secure.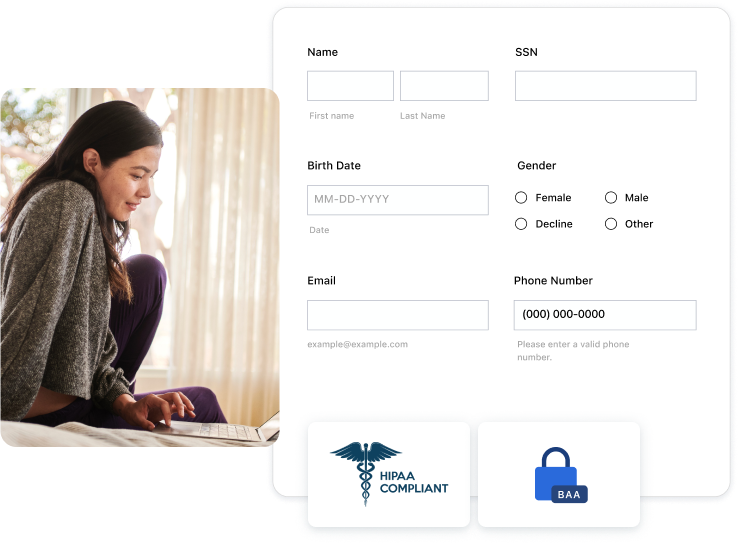 Digital Signatures
Get forms signed quickly and securely
Allow patients to digitally sign your forms to save time, save costs, eliminate errors, and ensure high security and compliance.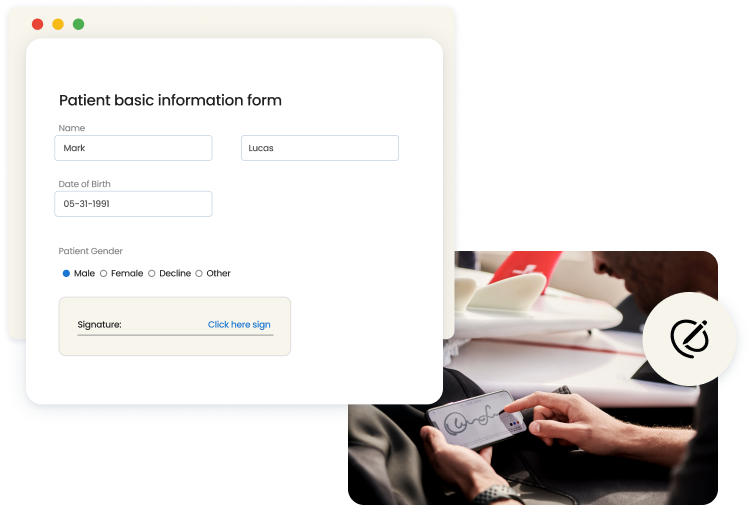 Do more with Birdeye Appointments
Online Scheduling
Give customers an easy way to self book appointments 24/7 on your website, Google, social media, webchat, text, or wherever you choose.
Appointment Reminders
Minimize last-minute cancellations and missed appointments with automated and effortless reminder and recall campaigns. 
2,663 reviews
491 reviews
Birdeye outranks the competition
Demo Birdeye and outrank yours.