Appointments Software
Customers don't want to call you
Schedule. Remind. Rebook. All from one platform.
Birdeye makes appointment booking and reminders a breeze for both you and your customers.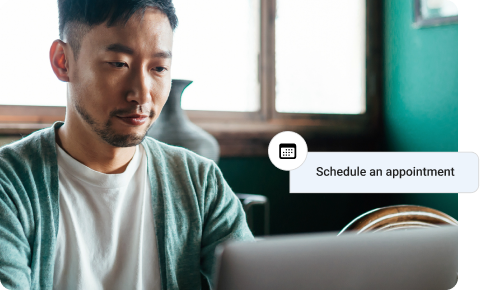 Pack your calendar
Attract more customers with digital scheduling options and a frictionless appointment booking process.
Eliminate no shows
Minimize the impact of last minute cancellations and no-shows with automated text reminders that can reduce no shows by up to 23%.
Increase repeat visits
Don't leave it up to your customers to remember to make their next appointment. Keep them coming back with automated, text and email friendly reminder campaigns.
Attract new customers
Birdeye Appointments modernizes your appointment booking process, giving customers an easy way to self book appointments 24/7 directly on your website, Google, social media, text messaging, or wherever you choose.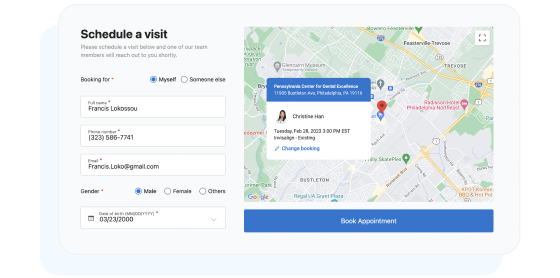 No more no-shows
Pesky no-shows can seriously sink your bottom line. Reduce no-shows and day-of cancellations with help from automated campaigns, reminders, and 1:1 texting. Ensure customers have all the information they need to make their next visit and you'll have all the business you can handle.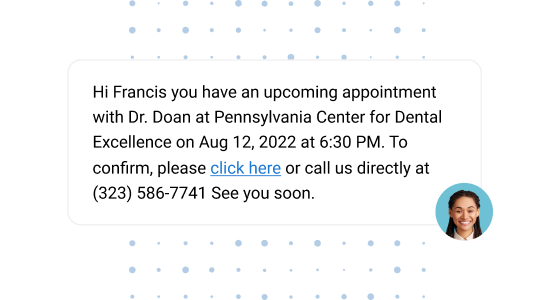 Get more repeat visits
Customers are busier than ever and often forget to schedule follow-up appointments. Keep them coming back with automated, text-friendly reminder campaigns that are completely customizable and designed to turn first-time visitors into loyal, repeat customers.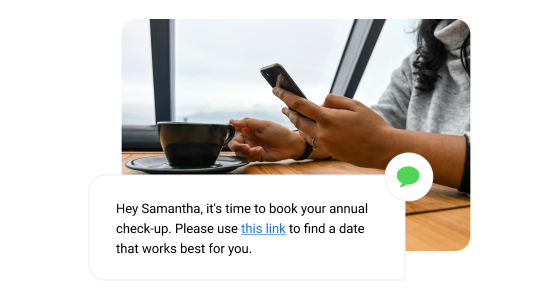 Flexible scheduling options
When it comes to appointment scheduling, one size does not fit all. That's why Birdeye Appointments was designed with the flexibility to handle complex schedules, including appointments of different durations, types, and availability by location.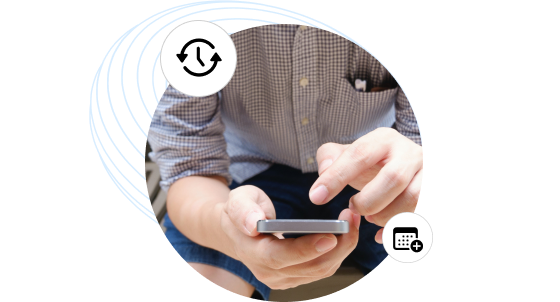 Industry leading integrations
Birdeye integrates with more than a dozen leading CRM and patient management systems (PMS) like Dentrix, Eaglesoft, and more — letting you view patient details, doctor availability, and appointments in real-time all from a single dashboard.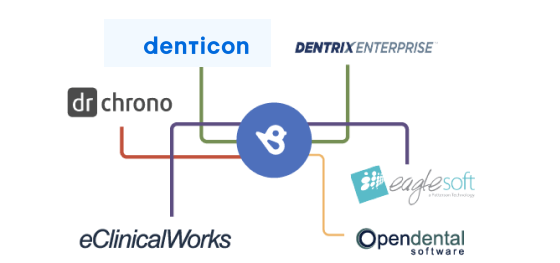 Ease of use that's actually easy
Our products are simple and straightforward — but don't just take our word for it. Birdeye customers say our intuitive layouts and no-frills workflows are easy to use and deliver unparalleled results.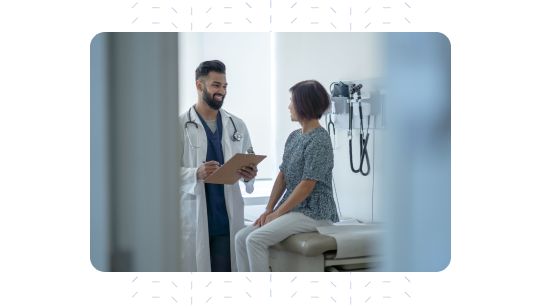 Meet the all-in-one platform to drive customer acquisition and retention
Attract
Put your business at the top of search with a stellar online reputation and local SEO.
Convert
Message customers from anywhere, stand out on social, and collect payments faster.
Delight
Create exceptional experiences that boost brand loyalty and set you apart from the competition.
Products that pair with Appointments
Birdeye is the only comprehensive platform for customer experience to offer a range of products that scale with your business.
Messaging
Connect with customers across any digital channel from one simple inbox.
Webchat
Engage visitors instantly to grow sales and delight customers
Common questions when considering Birdeye Appointments
What is online appointment scheduling?
Online appointment scheduling software, sometimes referred to as web-based appointment systems, is a digital solution that lets your customers or patients book, schedule, or cancel their appointments through an online widget or calendar.
Why is online appointment scheduling important?
Real-time online appointment scheduling makes your local business and its services readily available and accessible to your customers the moment they need it. It's a great way to both improve your customer experience and give your customers more control and flexibility over their appointments.
How does Birdeye Appointments work?
Birdeye Appointments gives local businesses an easy to use, end-to-end appointments solution to manage scheduling, reminders, and recall helping you be available 24X7, reduce no shows, and grow your practice. Rely on an all-in-one platform to manage your reviews, listings, appointments, payments, and referrals.