"With so many alternatives for all businesses, you stand out with your emotional connections and experience. You need to elevate your game to ensure that each guest is not only satisfied, but is a raving fan and telling others about your business." – Jim Mizes, Former CEO, Blaze Pizza
COVID-19 has permanently changed customer behavior. Being stuck at home months at home has made customers more comfortable with online orders and contactless technology. Restaurants need to adapt. If you're a restaurant manager looking to provide great service to every customer, it's now become critical that you embrace digital.
In this guide, we'll go through 5 tips that can help your restaurant navigate the new digital landscape and delight customers.
Invest in contactless technology
Now more than ever, customers are concerned about their health and safety. Contactless technology can help put them at ease by minimizing the amount of contact they have with employees and other customers. Studies show that 55% of customers say that contactless technology is in the top three factors influencing their choice of restaurant. Here are a few tips for restaurants looking to get started.
Set up text message notifications
Customers are spending more time on phones, which means that text messaging software is becoming an essential method of communication. While emails from restaurants have on average only a 21% open rate, a stunning 98% of text messages are read by customers.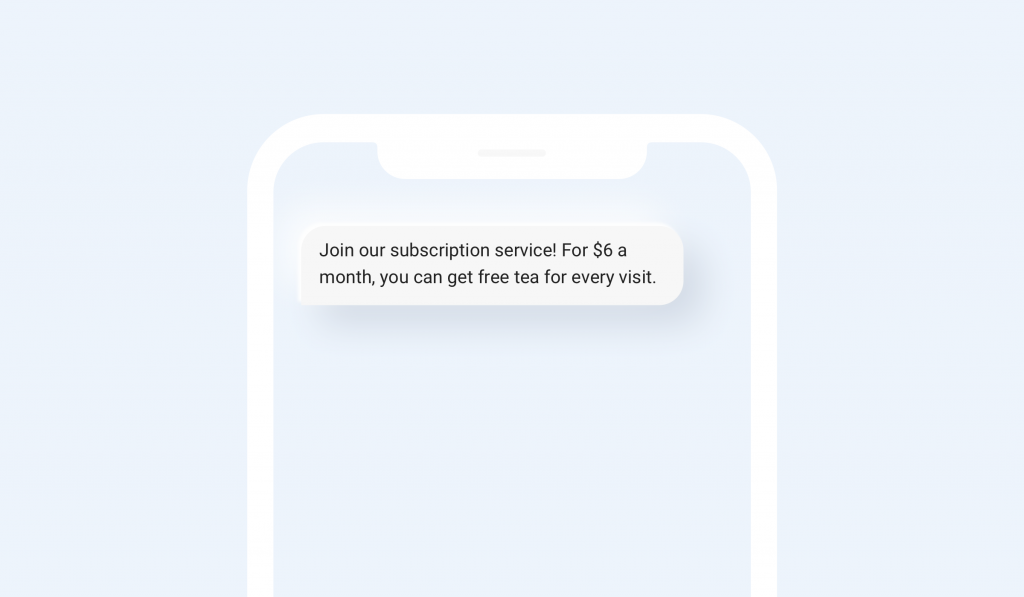 Text messaging can be used to help customers avoid busy lines and limit in-person interactions with employees. Try sending text notifications when food is ready for pickup and when an order is delivered.
Offer QR code menus
Instead of offering physical menus that will be touched by multiple customers, offer QR code menus. All a customer has to do is scan the code on their smartphone camera to view your menu digitally.
Besides helping to protect customer safety, QR codes do have other advantages over physical menus. They're often easier to update and can help you save money on printing and design costs.
Include an option for contactless payment:
Most restaurants require that customers hand over a credit or debit card to employees to make a payment. Offering an alternative can help to protect customer safety. Consider offering the option to pay via smartphone through mobile payment services like Apple Pay and Google Pay.
Just like QR code menus, contactless payments don't just help protect customer health. Since customers don't need to enter a PIN code, mobile payments are usually quicker and more convenient.
Build online presence
There's a lot of marketing value in having a storefront – many interested customers who walk by may end making a purchase. Of course, it's equally important to have a strong presence in the digital space. After all, more and more customers are using search engines and review sites to find new places to eat. Here's how you can make sure that your restaurant is standing out from the competition online.
Maintain accurate listings
With everything that's changed since the onset of COVID-19, customers may not know whether you're currently open for business. To make sure they have accurate information, take time to update your business listing sites like Google My Business, and Facebook so that customers know where they can find you and how they get in contact with you.
Having consistent business listings across the Internet can also help you rank higher in search results. A study by Moz found that these types of "citation" factors are the fifth-most important factor determining your search results. 
Place your menu online
Customers want to be able to see what you have to offer before they make a purchase. A study by OpenTable found that 86% of customers look at menus online before choosing a restaurant.
Make sure to upload your menu on sites like Google My Business and OpenTable. In addition, be sure to upload your menu on your website, but don't make the mistake of uploading it as a PDF. Otherwise, your menu won't be crawled by Google and won't give you any SEO benefit.
Collect reviews from customers
Google trusts reviews just as much as your customers do. The more quality reviews you get, the more credibility you have in Google's eyes. Plus, reviews are often filled with relevant keywords that can help your restaurant rank ( "Best burrito in San Diego!")
If you don't have as many reviews as you'd like, try soliciting them from your customers. After they've purchased a meal, send them a text or an email asking if they'd like to leave a review on a site like Google or Facebook. Make sure to leave a direct link to these sites so the process is quick and easy.
Work with local influencers
72% of customers said they were spending more time on social media since the beginning of the pandemic. To reach them where they are, try building relationships with local food influencers.
To find influencers in your area, try looking at relevant hashtags in your area on social media platforms like Instagram. Searching through hashtags like #foodie or #foodblogger can help you find some relevant accounts to get in contact with. Then, offer free or discounted meals in exchange for featuring your restaurant in a post.
Work successfully with third-party partners
Working with third-party delivery apps is tough, and not just because of the high commissions. You're no longer just competing with the restaurant across the street – customers can just as easily order from any restaurant in the area. Here are a few tips to ensure that you're building a beneficial relationship with third-party platforms.
Adjust your menu for the platform
A menu that works great in a physical setting may not get results on a third-party platform. Remember that you're dealing with customers who may not be familiar with your brand. Many of them may not know which dishes to order or understand some of the specific terms that you use to describe a meal.
Try to find ways to streamline your menu to make it more approachable for new customers. Consider displaying "Popular Dishes" at the very top and limiting your usage of brand-specific terms.
Keep delivery fees reasonable
Excessive delivery fees tend to turn off potential customers. In fact, some customers hate excessive fees so much that they've pushed legislation in cities like New York and Chicago to get restaurants to cap their fees.
It's important to ensure that your fees are lower than your competitors'. One of our customers, The Saxton Group, started offering delivery fees at $2.99 after seeing that competitors were offering fees as high as $7.99. Immediately, their restaurants started seeing more orders coming in through third-party platforms.
Push customers towards your own mobile app
The only way to get around commissions for third-party platforms is by pushing customers towards your own mobile app. As an additional benefit, you'll no longer have to compete with the hundreds of other restaurants on sites like Doordash.
The Saxton Group accomplishes this by offering discount codes that come with every third-party delivery. They contain offers like free shipping on the next meal. These discounts can only be redeemed when a customer downloads The Saxton Group's mobile app.
Build an effective loyalty program
Every restaurant faces tough competition. With a loyalty program, you can make sure that you're always your customers' first choice. Here's how you can get started.
Offer rewards for repeat purchases
Make sure that your customers have an incentive to keep coming back to your restaurant. Offer discounts and free items for customers who make repeat purchases.
The Saxton Group has used a points system to build a successful rewards program. For every dollar that a loyalty program member spends at one of the company's restaurants, they receive 10 points. When enough points are accumulated, they can then be redeemed on beverages, appetizers, desserts and entrees.
Introduce a subscription service
Consider introducing a subscription service that will motivate customers to come to your restaurant more often. It's a win-win: not only do your customers get a great deal but you'll also wind up with more revenue.
In addition to their rewards program, The Saxton Group offers a $6 per month subscription that allows customers to get free tea every day. Not only is it a great deal for customers – it actually benefits the restaurant in the long run. Many customers come into the restaurant on a regular basis to make sure they're taking full advantage of the subscription. On most occasions, they'll also end up purchasing a meal.
Keep customer expectations in mind
There's one thing that can make or break your loyalty program: customer expectations. If customers aren't getting what they want from your restaurant, they're not likely to use the program.
In 2019, Burger King tried introducing a $5 a month subscription for free coffee. While it sounded like a solid deal, the floundering program was discontinued after just a few months. It seems that the biggest issue was not the deal, but rather one of customer perception. Many Burger King customers visit the restaurant not to drink coffee, but to eat burgers and fries.
Improving operations with customer feedback
While every restaurant has at least a few operations issues, the best restaurants are able to take action on them as quickly as possible. This can be accomplished by paying exceptionally close attention to customer reviews. Here are a few ways that you can use reviews to deliver better service. 
Identify customer experience issues
Online reviews are an opportunity to immediately pinpoint issues in your customer experience. You can then use this feedback to act quickly and make changes.
In the early days of the pandemic, The Saxton Group spotted a major issue through customer feedback. When customers were picking up orders, they would often have to call the restaurant for an employee to bring out a meal – an experience they found to be needlessly complicated. The Saxton Group responded by building an "I'm here" option within their mobile app to create a more seamless pickup experience.
Introduce new menu items
Customers will often use reviews to give suggestions about new menu items. While many of these ideas may not be plausible for your restaurant, some of them may be profitable additions to your menu.
By regularly monitoring reviews, The Cunningham Group found that customers loved the bread that they received with their order so much that they were willing to pay more to get extra. That led the company to introduce bread as a menu item. So far, it's been a hit with customers, and a big revenue generator across all 34 locations.
Make accurate pricing decisions
It's often difficult to make optimal pricing decisions. Increasing the price of one meal may incrementally increase revenue but also cause some customers to stop coming to your restaurant entirely. While figuring out how best to price your menu can be tricky, customer reviews can help.
Before COVID-19, The Saxton Group tried increasing the price of a kid's meal from $1 to $2. While it seemed like a very minor price increase, the restaurant saw customers leaving negative reviews about this. That caused them to dig into the numbers, and they discovered that a $1 kid's meal was usually purchased with a more expensive adult meal. By increasing the price of a kid's meal, they were actually hurting business. The team reversed the decision and immediately started seeing an increase in revenue.
Bring your restaurant experience to the next level
Looking for more tips to improve your restaurant's customer experience? Download our free guide. It contains more tips, tricks, and insights that we couldn't fit into this article and that can't be found anywhere else.

Originally published