The Google Business Profile presents a great opportunity for local businesses to connect with prospective customers effectively. By strategically optimizing the business profile, businesses can generate more leads, more phone calls, increase foot traffic to their store and get higher website visits.
However converting a potential customer to a paying one can be challenging. With the launch of the "Reserve with Google" feature for service businesses, the task of securing appointments or bookings has been simplified. This game-changing feature streamlines the appointment request process, significantly enhancing the chances of successfully converting prospects into paying customers.
In this blog post we talk about everything you need to know about 'Reserve with Google' and provide a step-by-step guide to activating it for your business.
Book and Confirm Appointments across Digital Channels
Want to see the impact of Birdeye on your business? Watch the Free Demo Now.
What is Reserve with Google?
'Reserve with Google' is a new feature on Google Business Profile that allows businesses to request appointments from their Google Business Profile on Search and Maps .
This feature is now available to local businesses in select industries in the United States. With 'Reserve with Google' restaurants, beauty salons, automotive businesses, home service companies, massage centers, gyms, fitness centers, and training centers can offer Google users the ability to easily request appointments with them in a few seconds.
Why do businesses need 'Reserve with Google'?
'Reserve with Google' presents a great opportunity for local businesses to grow their businesses effectively. With this feature, businesses can:
Gain competitive advantage in the local market by providing an effortless way for consumers to request appointments
Increase conversion rates by eliminating the waiting period between discovering a business and booking an appointment. Now, these actions can seamlessly flow together without any delays.
Streamline the internal booking processes with a simple appointments solution
Easily manage incoming appointment requests on the Birdeye Inbox, together with all other customer communications
Respond to incoming appointment requests in real-time, via email or text, on the Birdeye Inbox
Why do service businesses need appointments?
Service businesses traditionally leverage their Google Business Profile to generate phone calls, store walk-ins, or website visits. While these are good strategies, having an appointment system in place can significantly improve efficiency.
Reliance on phone calls means an extensive staffing requirement, while it is difficult to predict revenue or resource requirements from unannounced walk-ins. That is why over 80% of businesses that Birdeye surveyed mentioned switching to an appointment system and report generating a significant share of their revenue from appointments.
The table below shows that more than 60% of revenue for these service businesses comes from appointments.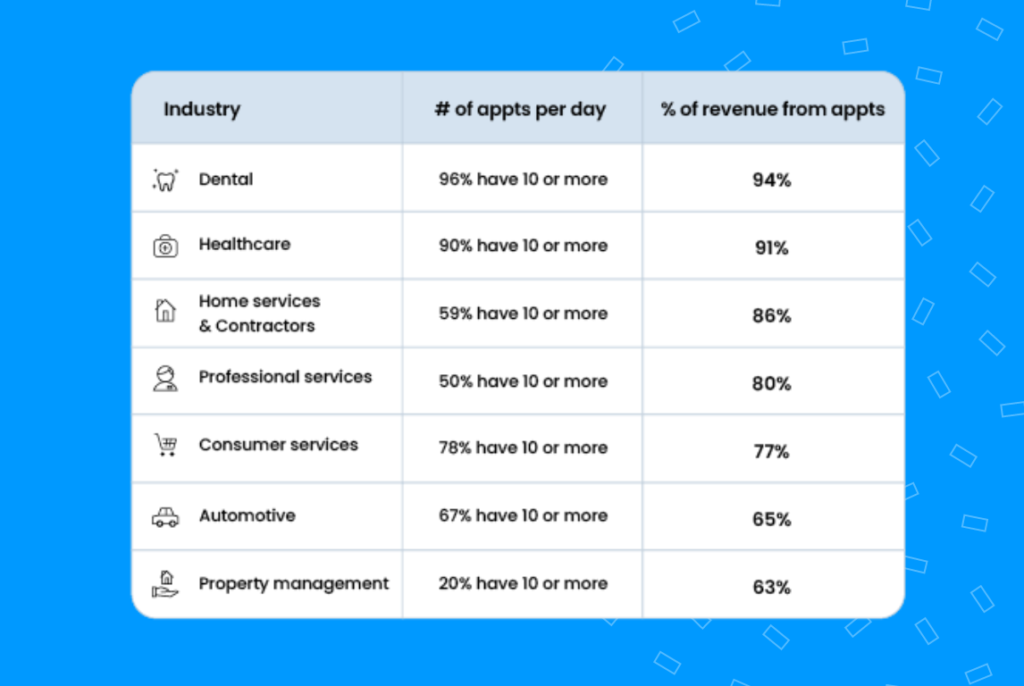 An appointment request system with 'Reserve with Google' can help your business streamline operations, accurately predict and grow revenue, and improve customer experience.
How can businesses activate 'Reserve with Google'?
'Reserve with Google' is now available together with Birdeye Appointments. Click here to watch a demo and reach out to your Birdeye Account Manager to activate Reserve with Google.
This tool allows service businesses to leverage their Google Business Profile as an effective lead generation channel. With Birdeye Appointments, businesses can:
Add a 'Book Online' button to their Google Business Profile so customers can easily request appointments.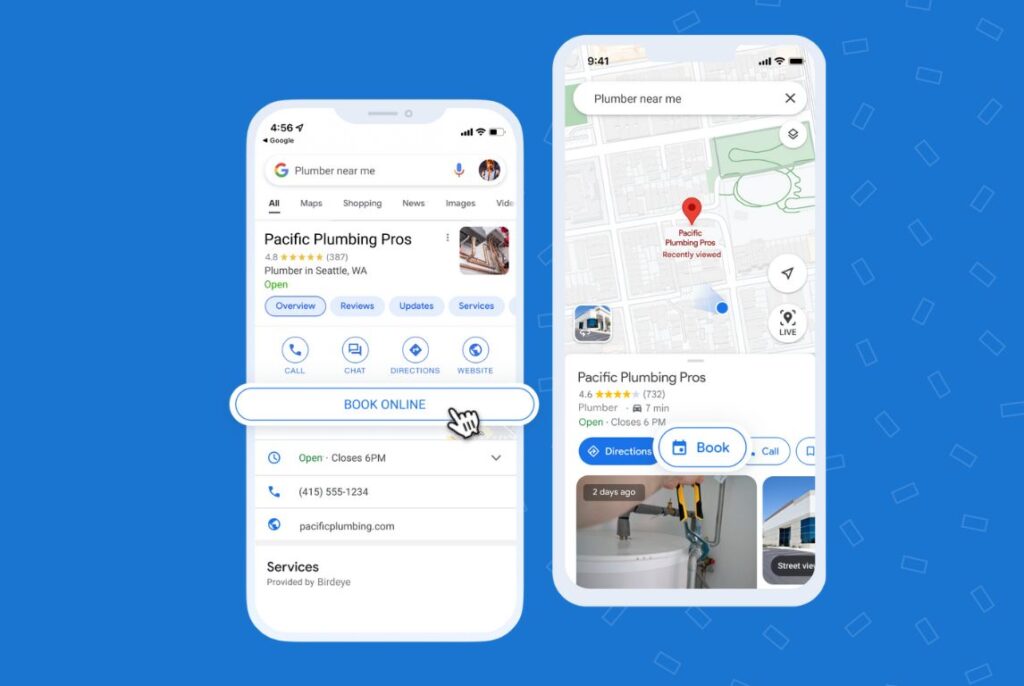 Capture customers' preferred date and times for their appointments in a completely customizable appointments widget.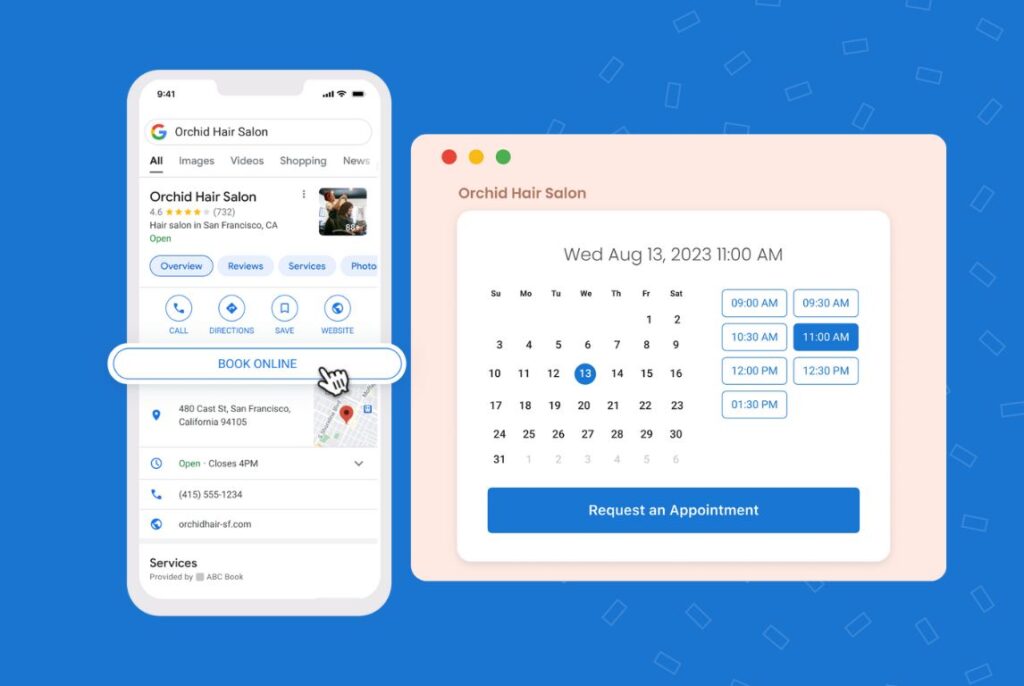 Manage all appointment requests from a dedicated Appointments Smart Inbox in their Birdeye Inbox.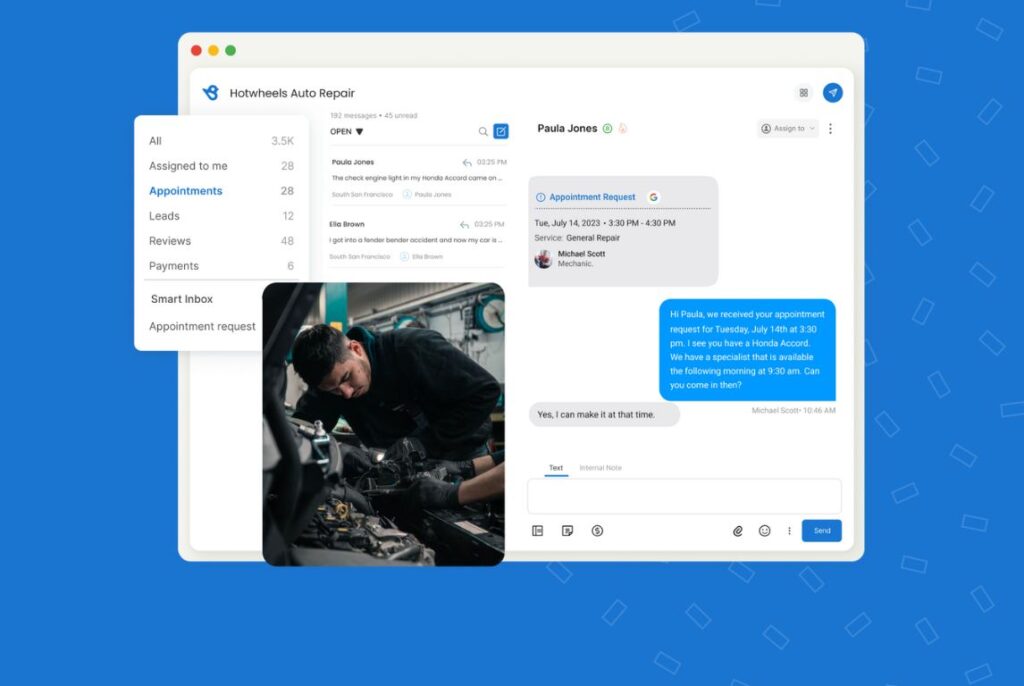 Connect with customers to confirm, reschedule, send reminders, and manage all appointment requests from their Birdeye Inbox.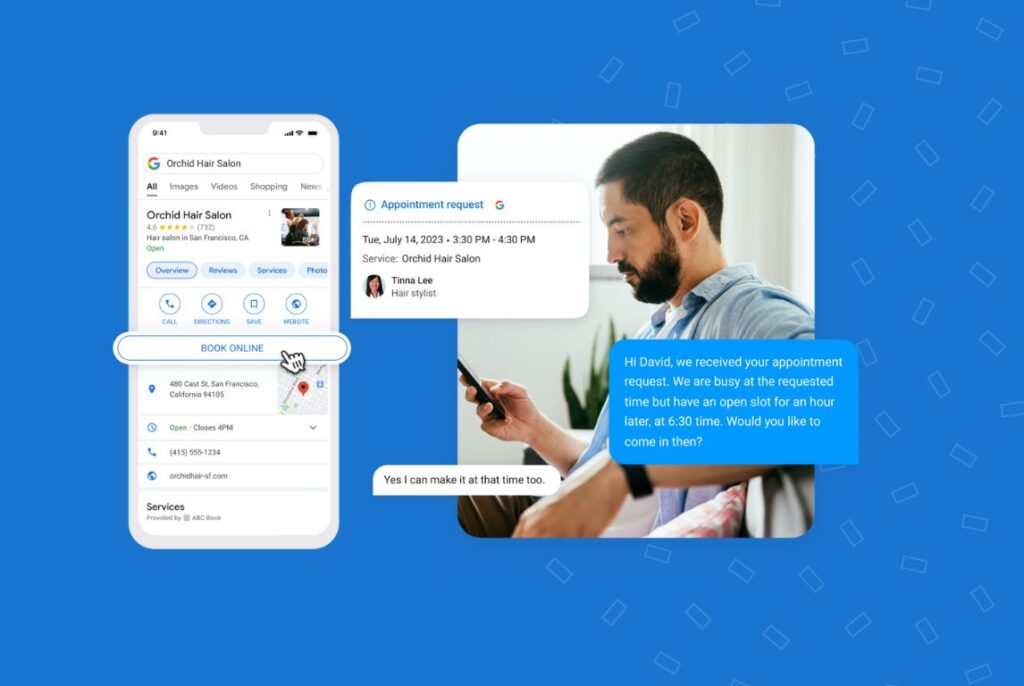 Add a list of services they offer within the Google Business Profile so that customers can choose the service they need while sending the appointment request.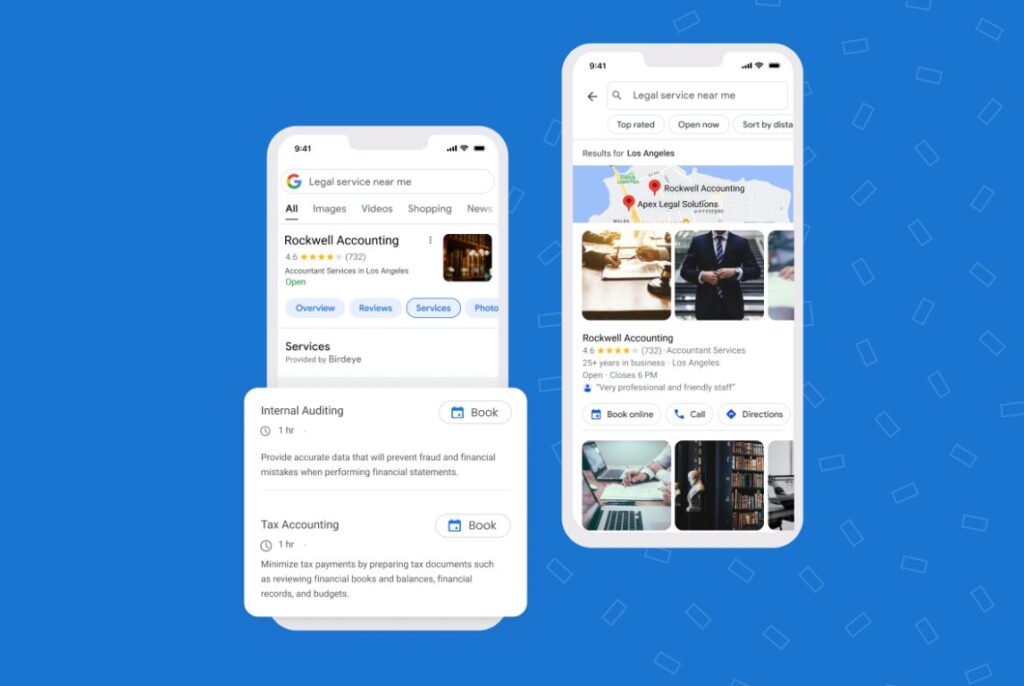 Make sure they never miss an appointment request with email and mobile app notifications every time a new appointment request comes through.
Offer a convenient appointment request process to gain a significant competitive advantage.
Scale their appointment scheduling function by adding the appointment request widget on their website, social media profiles, business text messages, referral requests, emails, and other promotional campaigns. The widget can be customized to blend with your business brand design guidelines as well.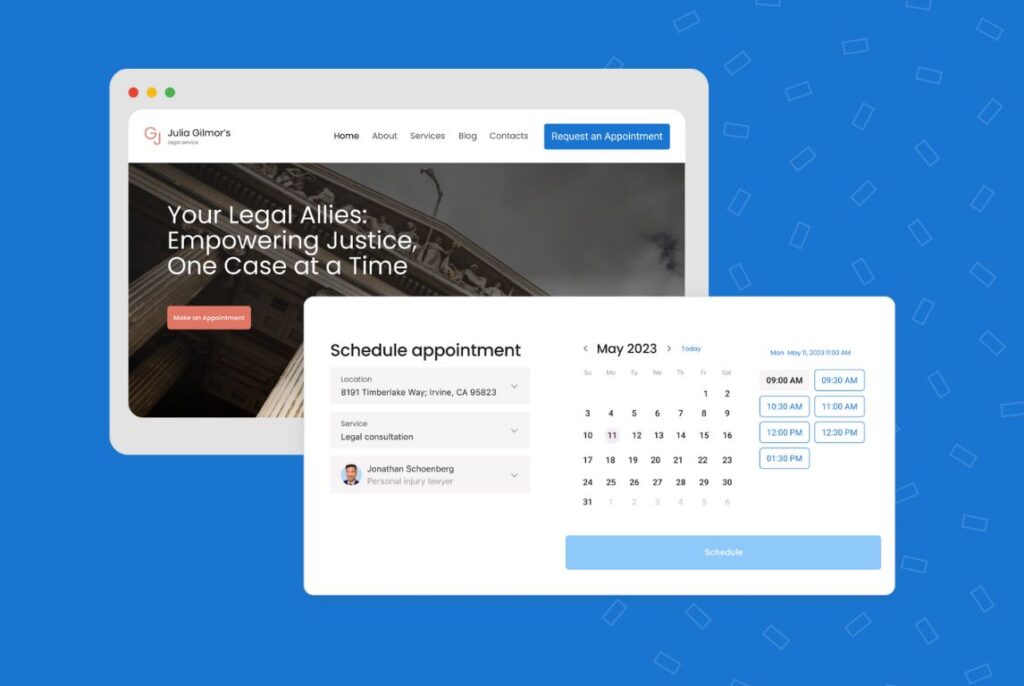 Know more about how to leverage Reserve with Google feature with Birdeye.
How can consumers book using 'Reserve with Google'?
One of the significant advantages of the 'Reserve with Google' feature is how easy it is for customers and prospects to request appointments.
To book an appointment with your local business, customers must:
Click on the business name as it appears in their Google Search or Map results.
Locate and click the 'Book Online' or 'Schedule' button on the business profile.
Select their preferred date and time on the schedule page that opens up.
Enter their contact details.
Click 'Request Appointment' to confirm the appointment request.
Gain higher appointments and revenue with Birdeye
Service businesses can gain a competitive advantage in the industry by offering their customers a seamless and easy-to-access appointment request process. 'Reserve with Google' effectively turns the Google Business Profile into one of the most effective lead generation channels.
Birdeye Appointments helps businesses leverage this new feature and offer their customers an improved experience with our appointment request system. You can now collect and manage appointment requests/reminders from a unified inbox, streamlining operations and boosting revenue opportunities.
Learn more about Birdeye Appointments to grow your business here.
Originally published