Online reviews can make or break your business. That may sound a bit overdramatic, but it's the truth.
If you want your business to stand a chance in today's market, you need your customers to sing your praises, both in real life and in the digital realm. According to our research:
Consumers research a local business before making a purchase 68% of the time.
93% of consumers read two or more reviews when researching a company.
85% of consumers have decided not to do business with a company because of negative online reviews.
But collecting glowing customer reviews and building a 5-star online presence takes consistent, strategic effort. And before you embark on this endeavor, you must know where to focus your efforts.
With so many financial review websites available, choosing which platforms to prioritize is no small task. Luckily, we did the work for you.
In this article, we'll explain why financial services businesses need reviews and share the ultimate list of finance review sites to prioritize.
Why financial services businesses need reviews
Reviews don't just help potential customers make purchasing decisions — they help you grow your business, build trust, and more. Let's explore the benefits of creating an active presence on the right finance review sites.
1. Reviews enhance your reputation
No one takes financial decisions of any kind lightly. In an industry where trust is paramount, having a slew of positive reviews can significantly enhance your institution's reputation.
2. Reviews help you improve
Online reviews also provide critical feedback that your business can use to improve its services. By paying heed to this feedback, you can refine your services to better meet the needs of your clients. This gives you a huge competitive advantage.
3. Reviews help people find you
A solid online presence bolstered by positive reviews can greatly enhance the visibility and accessibility of your business. Potential clients are more likely to find you if you have an active presence across various review platforms.
More reviews
More revenue
Wondering how Birdeye can help you collect more reviews? Watch the Free Demo Now.
13 top financial review sites and directories
There are a lot of review sites out there. Choosing which finance review sites to prioritize can feel like standing in the cereal aisle — there are so many options, and you have no idea which box to grab. But in your case, the stakes are much higher.
Below, we'll review the top finance review sites and directories you should consider.
General review sites
1. Google Business Profile
Google is the go-to review resource for many consumers. And for good reason! It's home to over 71% of online reviews. As such, optimizing your free Business Profile and collecting reviews there is essential.
As you collect and respond to reviews on your Google Business Profile, your high star ratings will increase local visibility and amplify your credibility in the eyes of potential clients.
Need help optimizing your Google Business Profile? We'll teach you everything you need to know.
2. Facebook
As one of the most widely used social media platforms, Facebook presents an immense opportunity to expand your business's reach. By maintaining an active business page and encouraging satisfied customers to leave reviews, you can showcase your credibility and expertise to prospective clients.
Pro tip: Repurpose your Facebook reviews by turning them into social media posts!
Financial institution and banking review sites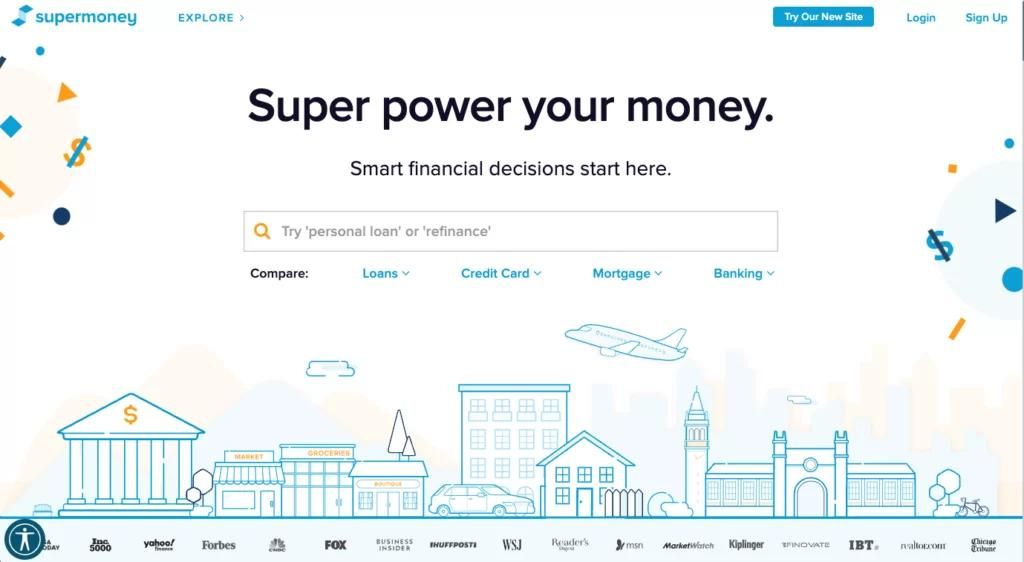 3. SuperMoney
SuperMoney is a banking review site and financial comparison platform. Consumers use it to make informed decisions when shopping for financial services.
By advertising your bank or financial institution on SuperMoney, you enhance your visibility and position your brand alongside others in the industry, which can lead to increased customer acquisition and retention.
4. ConsumerFinance.gov
The Consumer Financial Protection Bureau (CFPB) is a United States government agency that protects financial services consumers. They showcase consumer reviews and complaints data on banks, lenders, and credit cards.
The CFPB is not a typical banking review site — it's not a platform where you can promote your business or collect customer reviews. So, why should you care about this platform? Adhering to CFPB regulations and resolving issues that are filed through its complaint system is crucial to the overall success of your business.
Mortgage review sites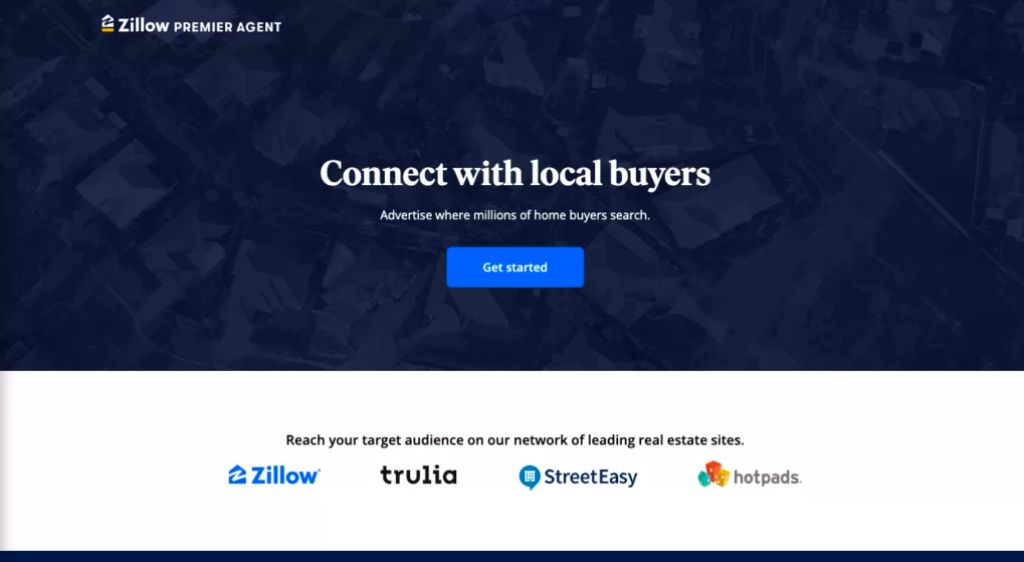 5. Zillow
Zillow is the largest real estate marketplace and mortgage review site in the U.S. Alongside listings, it provides reviews for lenders and other financial service providers related to real estate transactions.
For mortgage lenders, maintaining a robust and responsive lender profile on Zillow can significantly boost visibility to an audience of over 200 million monthly visitors. Creating a Zillow Agent Profile and filling it with rate information and other useful details boosts your online presence and helps home buyers evaluate their options.
6. Credit Karma
With over 110 million members, Credit Karma is hugely popular for providing credit scores, reports, and reviews of financial products like credit cards, personal loans, and mortgages.
Lenders can partner with Credit Karma to have their personalized offers displayed to consumers. If you are interested in partnering with Credit Karma, their website suggests contacting them via email at info@creditkarma.com.
7. LendingTree
LendingTree is an online marketplace that connects consumers with multiple lenders, banks, and credit partners. Users can read reviews for the lenders and financial institutions they find through the platform.
While you can't collect reviews on LendingTree, By partnering with LendingTree, you can access their network of over 30 million people who are actively seeking loans. This can result in increased lead generation and quicker business growth.
Merchant services review sites
8. CardPaymentOptions
CardPaymentOptions reviews and rates merchant account providers — this is an especially useful resource for small business owners looking for payment processing solutions.
While you can't create a listing or collect reviews here, if you own a payment processing company, it's a good idea to keep an eye on this platform. If CaredPaymentOptions reviews your business and you spot a discrepancy, you can request a correction.
9. Merchant Maverick
Merchant Maverick is a comparison site that reviews small business software and services. They aim to bring transparency to the financial services sector by offering unbiased reviews as opposed to paid advertisements​.
You can't create a listing or collect reviews on this platform, but being featured or reviewed positively on Merchant Maverick could enhance your business's reputation and visibility to small business owners seeking reliable financial services.
Tax professional review sites
10. TaxBuzz
TaxBuzz is a platform where consumers can find and connect with tax professionals based on location, specialization, and client reviews.
If you offer tax services, you should use this site to enhance your online visibility and grow your client base. Creating a basic TaxBuzz profile is free, but if you'd like enhanced features like detailed search traffic, AI tools, and blogging and publishing tools, you can opt for a paid plan.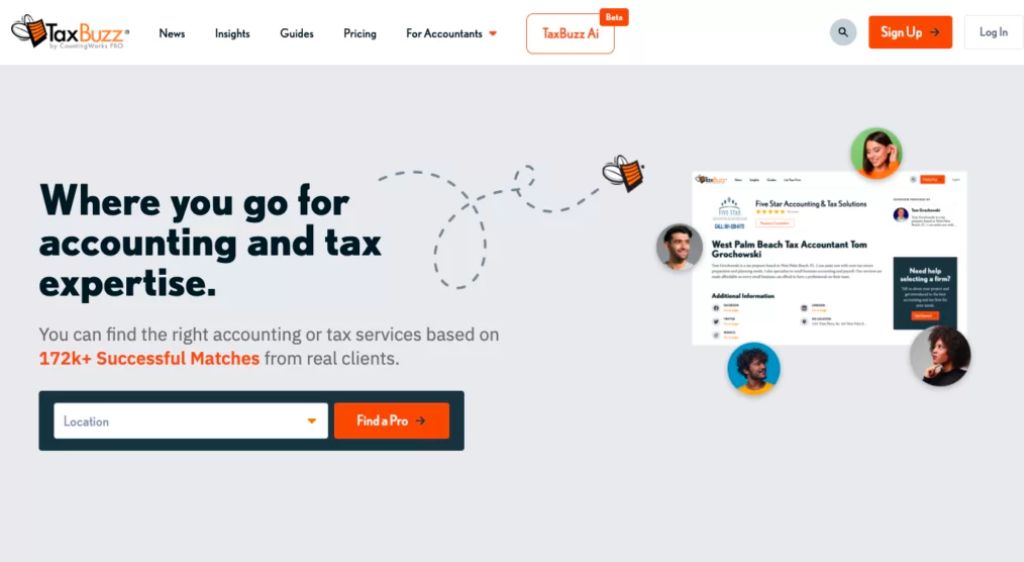 11. CPA Directory
CPA Directory proudly proclaims itself as the world's largest online directory of licensed and verified, certified public accountants. The platform helps consumers find tax professionals best suited to their specific needs.
Accountants can create profiles that display customer reviews, a business overview, contact information, and more. Creating and optimizing your CPA directory listing is a great — free — way to advertise your practice and reach more potential clients.
Financial software solutions review sites
12. Capterra
With over 2 million verified reviews, Capterra is a top platform for finding software solutions in just about any industry. While it's not specifically a finance review website, Capterra does have a dedicated section for financial software solutions.
Once you've claimed your free Capterra listing, you can start gathering customer reviews and reaching the millions of buyers who use the platform.
13. TrustRadius
TrustRadius helps B2B buyers through detailed reviews of software solutions across various categories. If your business offers proprietary software, you can use TrustRadius to gain exposure and credibility for that software.
By claiming your free profile, you can get your financial services software in front of TrustRadius's audience of over a million monthly buyers. You can even update your profile with pricing information, product and feature information, video demos of your product, and more.
Financial review sites FAQs
What is the best website for reviews?
Google is one of the best review websites due to its massive reach, prominence in search results, and impact on consumer decisions. As such, optimizing your free Google Business Profile should be your top priority. Once you've established that foundation, consider creating a presence on other big players like Facebook, as well as industry-specific review sites. 
Is Trustpilot or Google Reviews better? 
Whether Trustpilot or Google Reviews is better depends on your business goals. Google Reviews has a direct impact on search engine visibility and local SEO, making it powerful for local businesses. Trustpilot offers detailed analytics and is known for e-commerce, with its reviews often appearing on company websites and influencing buyer decisions. Using both platforms maximizes your reach and reputation.
Pave the path to stardom with Birdeye
Now that you know which financial review sites to prioritize, you're ready to pave the path to success for your financial services business. But obtaining those 5-star ratings takes effort — and you need the right tools to make it happen.
That's where Birdeye comes in. Birdeye makes review generation and reputation management a breeze with features to:
Easily collect 5-star reviews on 100+ sites like Google, Facebook, and more
Turn your rave reviews into engaging social media posts to maximize visibility
Respond to reviews quickly at scale with AI-powered responses
Analyze customer sentiment and identify growth opportunities
Stop leaving your online reputation up to chance. Birdeye provides the technology to develop unmatched visibility and convert more prospects into delighted customers.

Originally published