According to PCMag, 98% of all SMS text messages get opened, and 90% of people open a text within three minutes of delivery. This makes business texting from a computer a remarkably effective way to communicate directly with your customers and close sales.
Now there are many tools businesses can use to do that more than ever before.
In this blog post, we'll explore several ways to streamline sending texts to prospects and customers, increasing engagement and sales.
1. Texting with email
Ask any small to medium-sized business owner, and you will find they spend many hours with their mail inboxes. Sometimes to the tune of multiple hours per day. What if we told you you could leverage this familiarity to send text messages from the computer too?
As people spend so much time managing their email, they quickly understand this tool's features and functions.
The ability to send text messages through email is very convenient as you can text from computer to cell phone without ever leaving the inbox ecosystem.
Follow these simple steps to get started:
Open your email app
Enter the 10-digit phone number of your recipient and the provider's email domain(as shown below).
Enter a subject line.
Compose the message as you usually would and click "Send" when done.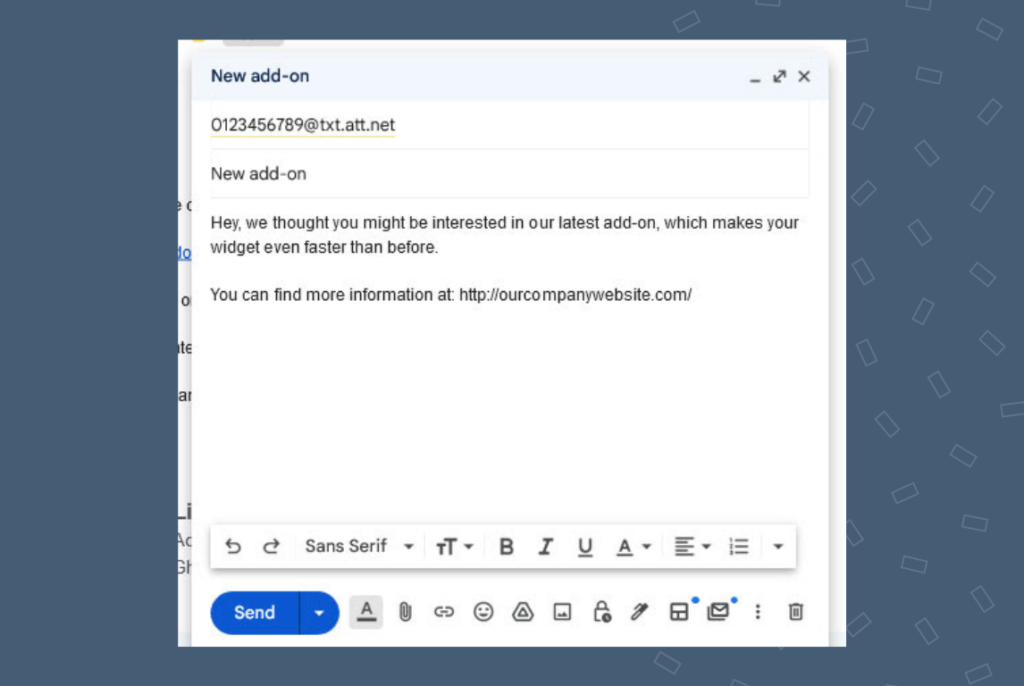 5. In the US, the most common SMS gateway addresses are:
AT & T (used in the above example): @txt.att.net
Alltel: @text.wireless.alltel.com
Boost Mobile: @sms.myboostmobile.com
Sprint: @messaging.sprintpcs.com
T-Mobile: @tmomail.net
US Cellular: @email.uscc.net
Verizon: @vtext.com
Virgin Mobile: @vmobl.com
If the recipient responds to your text, replies will arrive in your email inbox. Which means you can manage all communication from within your email inbox.
2. Texting with iMessage
If you're looking for ways to send text messages on Mac, iMessage is the app you need. Apple's instant messaging service "iMessage" is installed on all iOS devices by default.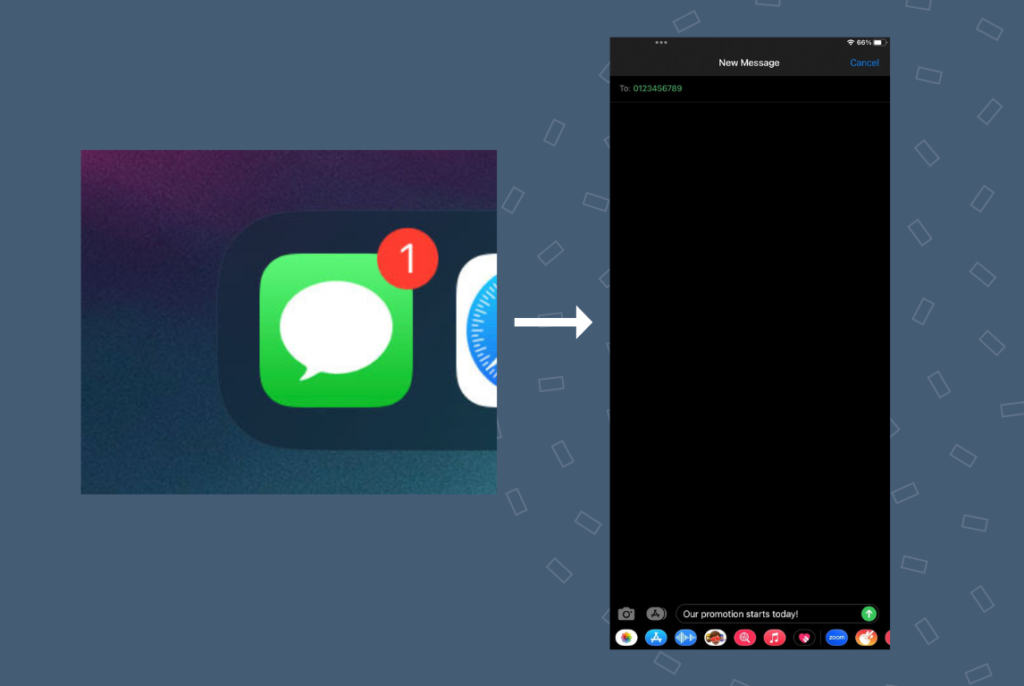 1. Begin by opening the Messages app on your iPhone.
2. Choose a recipient.
3. Type your business text message within the iMessage app.
4. Click send or the green button to send your message.
If you're having trouble sending text messages on Mac, follow these steps to enable that service.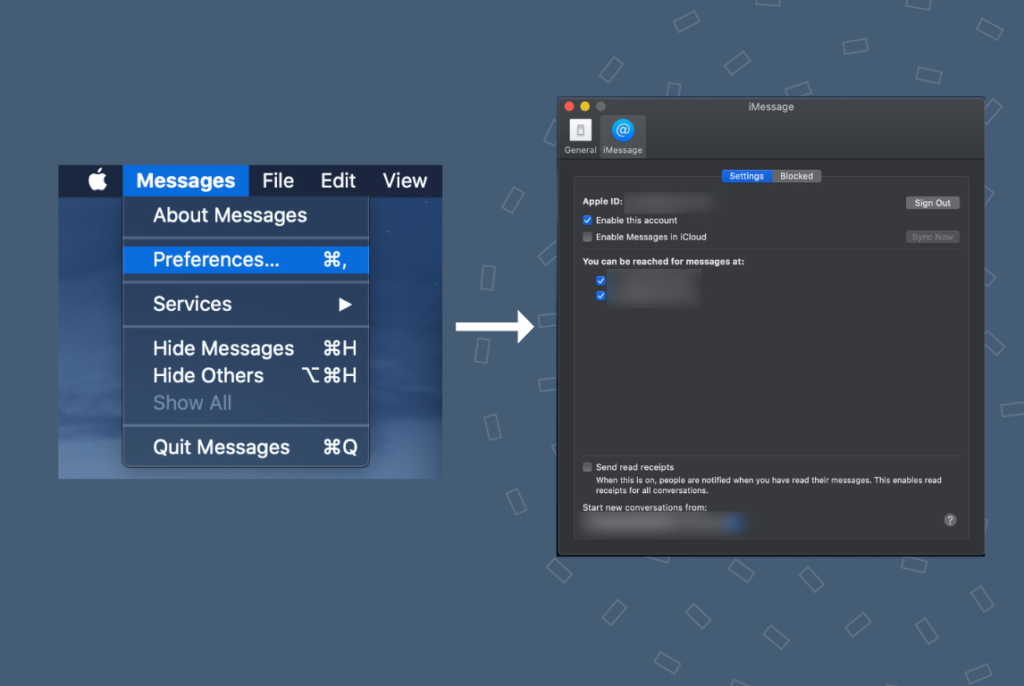 1. On your computer, navigate to Preferences and sign in with your Apple ID.
2. Check the "Enable this account" box on the next screen.
3. On your iPhone, go to Settings and toggle the button next to iMessage.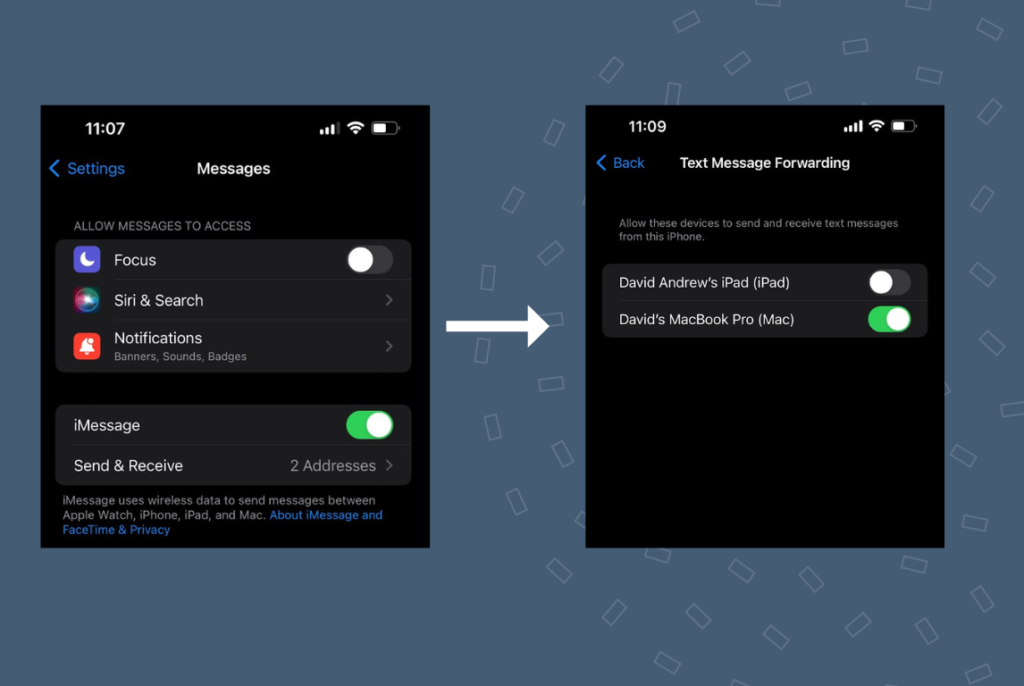 4. Tap Text Message Forwarding and enable your Mac within the settings.
Note: While you can send text messages to all phones with this process, if the recipient isn't using iMessage, your text messages will be received as standard SMS (Short Message/Messaging Service) or MMS (Multimedia Messaging Service) messages.
3. Texting with Google Voice
The texting facility with Google Voice exists within the popular Google Workspace ecosystem. To use this system, you must be US-based and have an active business workspace account.
Google Voice is not a dedicated texting solution, and its feature set for texting is limited. It has about the same features as your phone and has no integrations to make the experience useful or unique.
But if your goal is to send text messages from a computer, and you're already using Google Workspace, it's an option worth exploring.
4. Texting using a free SMS website
If you would like to send text messages from a mobile number on your computer without a cell phone plan, you can use free SMS websites to send your messages.
Globfone, SendSMSNow, and similar services are available for this purpose exactly.
Sending messages with free SMS websites is straightforward. Here are the steps to follow:
1. Move to the free SMS website and begin by entering your name. Click Next.
2. Select your country on the next screen.
3. Type the recipient's phone number and click Next.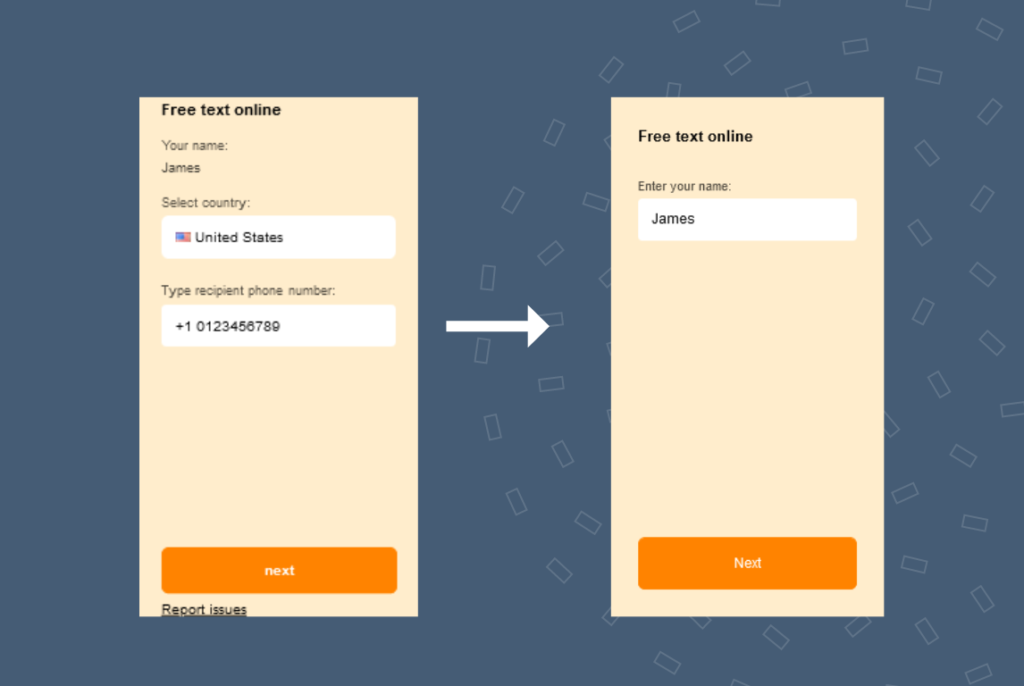 4. Type the message you wish to share with your customers.
5. Proofread the text and send your message.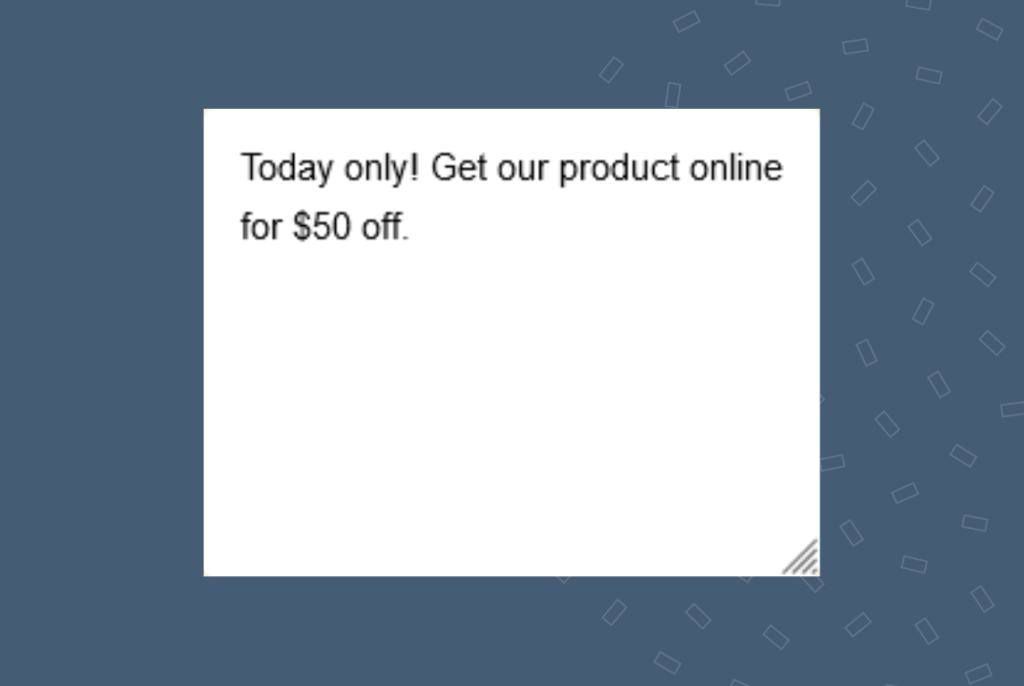 Typically, even with a free service, you can send messages to anyone worldwide without any hassle.
There are, however, some disadvantages to free SMS websites, including the following:
They only support SMS messages, not MMS messages.
They don't support group texts.
They do not guarantee delivery, and there's no way to check whether your messages have been delivered or opened.
Some sites don't let you receive or read replies.
5. Texting from the wireless provider's website
Most wireless providers let you send texts from their websites.
Begin by accessing the provider's online portal or website.
Login to your account. Most providers will have navigation that takes you to a "text online" option. For example, you might navigate to My Account -> More Options -> Text Online. If it is your first time accessing this feature, you may need to read through and accept the terms and conditions
Next, select "new message" or "compose message," depending on the carrier.
Type in the name of the contact, or you may need to type in their number, but most providers should auto-populate your contact information as you start typing.
Type your message and send it, and you should be all set.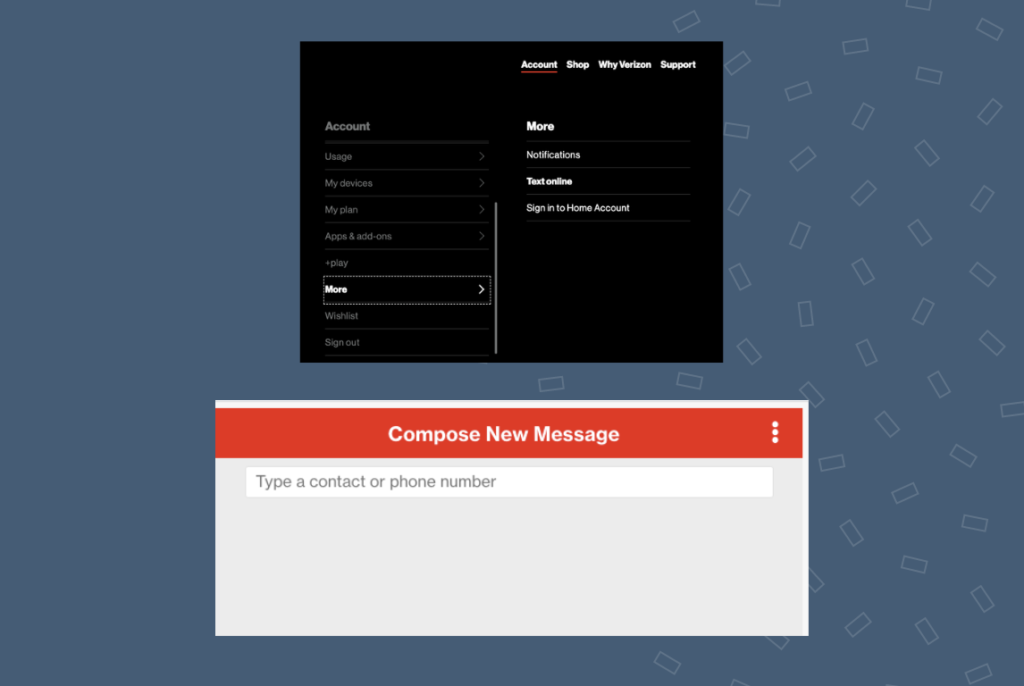 Some wireless providers also have desktop apps to download and send text messages. Most of these apps are very basic and easy to use. They generally have a limited feature set but are handy for texting from a computer.
6. Texting using a VoIP service
Google Voice is a good example of a VoIP (Voice over Internet Protocol) service.
VoIP services that offer text messaging services allow you to send messages within the US and Canada for free. There may be a small fee to send text messages internationally.
As previously stated, there are more sophisticated texting solutions available. However, more advanced VoIP solutions not only offer more texting features but also come with advanced calling solutions. If you require a more comprehensive calling and texting service for your business, it's well worth considering a capable VoIP service.
Some of the most popular VoIP services with SMS functionality are Nextiva and RingCentral.
7. Texting using a SaaS product
If you're looking for a sophisticated and evolved solution to send text messages from a computer to your customers, try using SaaS solutions. They are one of the most efficient and cost effective solutions for this service.
Services like Birdeye allow you to interact with your customers across messaging platforms including text message, webchat, Google, and social media from a single inbox.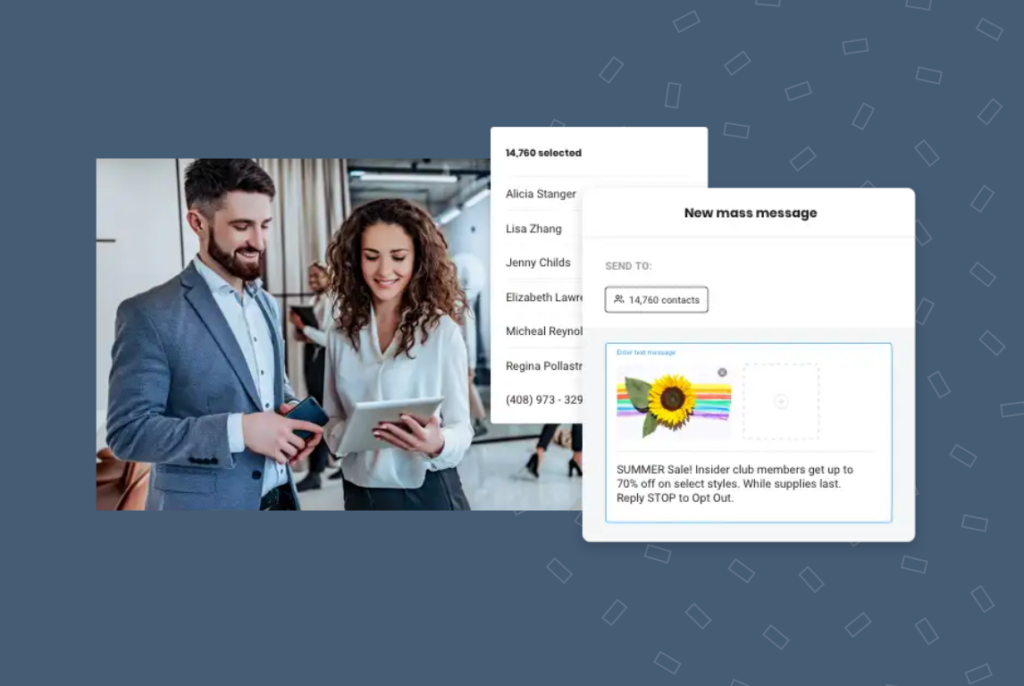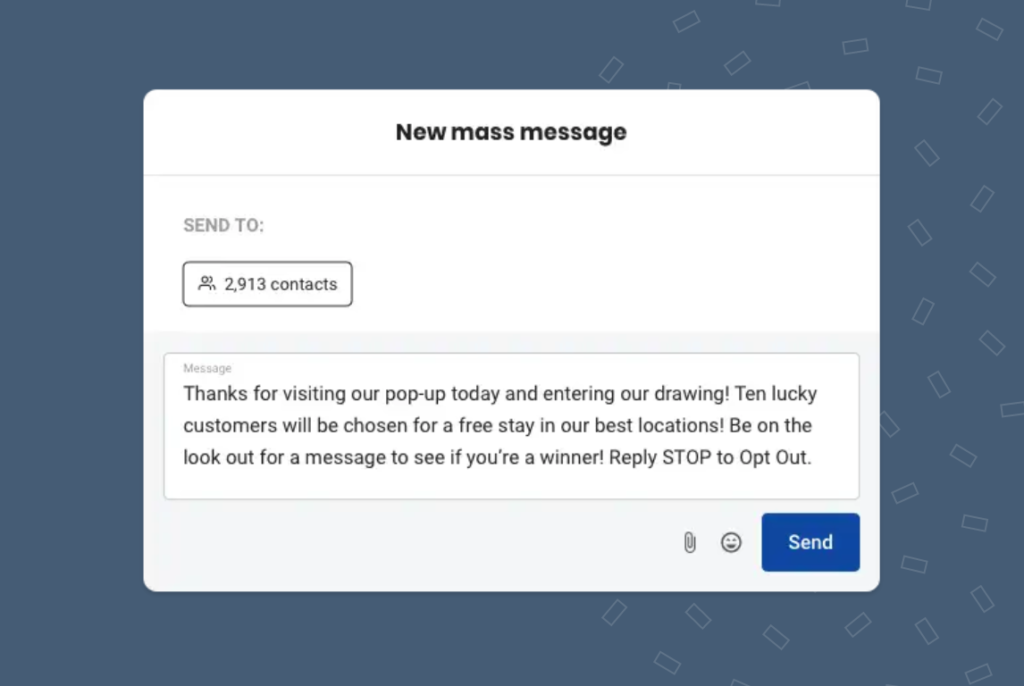 You can send:
Messages with images
Mass messages to your customers
Raise escalations internally within teams
Create customized lists for each store location to send personalized messages to your customers
Reply to individual customers when they respond to your mass message
Birdeye also integrates with 3000+ platforms and allows you to automate messages, making welcome messages, referral requests, review requests, and more easier than ever.
The impact of sending text messages from a computer (pros & cons)
Business texting from a computer is convenient, but there are advantages and disadvantages to using that service. Knowing them helps you make the right choice for your business.
There are many more advantages if you use a service to manage your text message marketing campaigns. But some of the following pros will not apply if you primarily use free services.
Pros:
Sending bulk messages from your mobile device could take five to eight hours. Sending time can be reduced to as little as 20 minutes with the right service.
You can quickly and easily personalize each message, utilizing customer data within your database.
You can measure the effectiveness of campaigns down to each message.
It's easier to track the sent messages, the received messages, and the details of the senders with a texting service. This makes it easy to tailor messages to individual customers.
You can use text message templates and set up automation.
The messaging experience is better with a large screen view, keyboard typing, Wi-Fi access, and MMS facilities.
The downsides to sending text messages from your computer are that:
You may need to spend some time connecting your device to your computer.
Your computer is less portable than your phone.
Services that manage text messages and campaigns cost money.
You may be unable to track or receive messages, nurture a segment, or follow up if you discontinue the service.
Tips to choose the right computer texting option for your business
With many options available in the texting field, it can take a lot of work to choose the right one for your business. While they all seem similar, it is crucial to look for specific features that can make things easier for you:
Look for services that allow you to track your activity by sent, received, and undelivered messages to know the status of your campaign.
The ideal solution would allow you to monitor all your messages from a single inbox with multi-employee access.
Services like Birdeye allow you to integrate texting with your CRM and other management tools. This helps you track customer journeys from a single source of truth.
Opt for services with built-in messaging templates that allow you to customize them to your brand voice and style.
The texting solution must be easy-to-use, customizable, and dynamic for the best results.
FAQs about texting from a computer
Can you send a text message from a computer?
Yes, there are several ways to send text messages from your computer. You can use email, iMessage, Google Voice, free SMS websites, wireless provider websites, VoIP services, or other dedicated text messaging apps.
Can I text from my computer without a phone number?
Yes. You can text through email, which does not require a phone number. So it is possible to send anonymous text messages from a computer for free.
Note that some users may have disabled this feature so they don't receive text messages from email.
Can I send a text from Gmail?
Yes. There are three ways to send text messages from Gmail:
– SMS gateway, provided by your mobile service provider
– Chrome extensions like TxtSync or Red Oxygen
– Third-party services like ClickSend, MessageBird, and TextMagic
How do you send a mass text from a computer?
Once you've created your list of subscribers, you can send mass text to 1000+ customers from a computer using a service like Birdeye. 
Final thoughts on texting from a computer
Texting from a computer gives you added flexibility in reaching your customers. You can handle all your marketing functions from a single device.
You can also choose from tools like email, iMessage, Google Voice, free SMS websites, wireless provider websites, VoIP services, and SaaS products based on your requirements.
Birdeye messages allow you to communicate with your customers and monitor all conversations across various channels from a single inbox. Make texting easy with Birdeye today!

Originally published