SUNNYVALE, CA (PRWEB) FEBRUARY 13, 2017
World Innovation Lab and Trinity Ventures Invest $25M in Birdeye to Accelerate Enterprise Business, Rob Theis Joins Birdeye Board of Directors
New investment to fuel market expansion and product innovation of Customer Experience platform.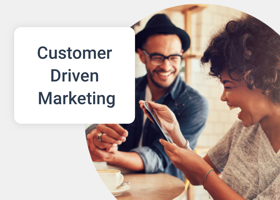 Birdeye raises $25 million
Birdeye, leader in business reputation and customer experience (CX), today announced a $25 million investment led by World Innovation Lab (WiL) with super pro-rata participation from existing investor Trinity Ventures. As part of this financing, veteran VC Rob Theis joined Birdeye's Board of Directors. The investment in the company will be used to accelerate product innovation and growth of enterprise business in several verticals.
Birdeye is a next-generation business reputation and experience marketing platform that reimagines how customer feedback is used to acquire and retain customers. The company offers businesses an integrated platform for online presence, brand monitoring, reputation marketing, customer experience management, business intelligence and competitor analysis. Birdeye is trusted by over 15,000 businesses in multiple verticals, from large hospitals like Weill Cornell managing online presence and patient experience, to retail chains like David's Bridal improving frontline store operations.
Birdeye was founded by Yahoo, Google, and Amazon alumni and bootstrapped to meaningful revenues, before they raised $8M in Series A in 2016 with Trinity Ventures and investments from Silicon Valley luminaries such as Marc Benioff, CEO and founder of Salesforce; Jerry Yang, co-founder of Yahoo; Gokul Rajaram, Godfather of Google AdSense; and Kevin Weil, Head of Product at Twitter and Instagram.
"We led the Birdeye Series A investment 12 months ago, and the company has grown revenue almost 3x and is scaling upmarket with an increasing amount of revenue mix from enterprise customers. What makes the company unique is that they're growing fast, but are profitable - we don't see that too often in Silicon Valley," said Ajay Chopra, managing partner at Trinity Ventures.
As part of this recent Series B growth round, Birdeye added Rob Theis to its board of directors – a VC who has been on boards of prominent companies like HubSpot, BrightRoll and RingCentral. Theis has taken five companies public, and before recently joining WiL, he was a Managing Director at Scale Venture Partners, sourcing many of their top performing companies.
'I've been fortunate to invest early in companies that went on to become long-term, sustainable multi-billion category leaders. Birdeye is revolutionizing marketing and customer acquisition by shifting the focus from ads to customer experience," said Theis. "Even though Birdeye was not actively seeking funding, I had been searching for the 'next HubSpot' and saw a massive opportunity in Birdeye's offering. I'm excited to join the board of directors for another enterprise SaaS journey, and to help scale Birdeye as it continues to disrupt the customer experience management space."
'The way we see it, traditional marketing is dying. As a business, you need to focus on customer experience as your core competency. Do this, and the customer does your marketing for you," said Naveen Gupta, CEO of Birdeye. "I'm thrilled to have Rob on board - my prior experience and relationship with him was the main driver for partnering with WiL. In addition to his formidable track record, I deeply value Rob's judgement and transformational leadership style.'
Birdeye is revolutionizing marketing and customer acquisition by shifting the focus from ads to customer experience. --Rob Theis
About Birdeye
Birdeye is a SaaS platform that reimagines the way customer feedback is used to acquire and retain connected customers by closing the loop between reputation marketing and customer experience. Birdeye enables businesses to get new reviews and captures existing customer sentiment from review sites, social media, Net Promoter Scores, and support cases in real-time. Birdeye converts all feedback into actionable insights so businesses can engage in every step of the customer journey, establish a positive online presence, and benchmark performance across locations and against competitors. The Birdeye platform is trusted by 25,000+ businesses and prominent F1000 enterprises. Birdeye was founded in 2012 by Google, Yahoo, Amazon alumni and backed by Silicon Valley who's who including Trinity Ventures, Salesforce founder Marc Benioff and Yahoo co-founder Jerry Yang. Learn more at Birdeye.com.
About Trinity Ventures
Trinity Ventures is a venture capital firm that focuses on investing in early stage companies across Cloud and Mobile Infrastructure, Software-as-a-Service, Digital Media, and Social and Mobile Commerce. For decades, Trinity has maintained the highest general partner to fund size ratio of any top tier Silicon Valley firm. Trinity's team is comprised of former CEOs, entrepreneurs, startup strategists and tech devotees.
About WiL
World Innovation Lab is one of Japan's largest Venture Capital funds, bridging the U.S. and Asia for existing startups and helping new enterprises grow in both markets. WiL invests in startups with global appeal and disruptive potential. The team uses their international expertise to help companies grow and innovate across a wide spectrum of industries.