How 7 Pearls Dental generates hundreds of 5-star reviews that shine as bright as their patients' teeth.
Company Snapshot
7 Pearls Dental is a dental practice located in Wickham that provides a range of services, including general dentistry, cosmetic dentistry, and orthodontics. They use the latest technology and techniques to ensure patients receive high-quality care. Their team of experienced dentists is committed to providing a comfortable and stress-free experience.
Creating a customer experience worth smiling about
After looking for a way to integrate seamless customer communication and efficient review generation, Birdeye's all-in-one inbox and reputation management tool became the perfect fit for this local dental practice.Using the unified inbox, 7 Pearls Dental is able to reply to patients faster through whichever platform they chose to contact from including text, email and social media.
Birdeye gets you real results that help you be chosen
Data is from over 90,000 Birdeye business customers
7 Pearls Dental has seen the following key improvements in the past 12 months with Birdeye:
124 new reviews generated
1628

inbound messages to their unified inbox

193% increase in calls to the business (2,069 calls)
89% increase in website visitors (2,066 clicks)
148% increase in direction requests (2.119 requests)
534% increase in discovery searches (44,628 appearances)
383% increase in Google profile views (70,309 views)
Birdeye: The Obvious Choice
Winning over 400 awards for 10 quarters in a row, Birdeye is the most-awarded and highest-rated customer experience software for businesses of all sizes.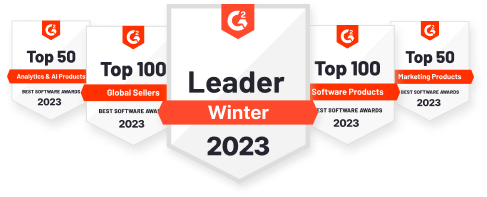 2,648 reviews

491 reviews