While the company faces stiff competition, it also fights against a stigma against roofers in their area. Georgia does not require any kind of licensing for roofing companies. In order to stand out from the competition, Accent Roofing needed to build trust with prospective customers.
Accent Roofing realized in order to build trust, it was essential to use customer reviews as social proof. But the company was having trouble collecting reviews manually. While the business was sending links via email, nobody knew how many were leading to actual reviews.
Accent Roofing looked for review software that could help them get new reviews while maintaining a user-friendly interface.
"Birdeye is user-friendly and has completely alleviated the pressure of managing reviews from multiple sites. Birdeye has helped us maintain and improve client relationships by allowing us to quickly respond to good reviews and resolve conflicts."
Beth Lindner
Client Services Director
Easy Review Collection
Accent Roofing found Birdeye's dashboard made collecting reviews easier than ever. All an employee has to do is enter the customer's name and email ID and the customer gets a custom email asking them to write a review on select review sites.
With Birdeye, Accent Roofing now has more than 400 reviews on Google and more than 200 reviews on Facebook.
Easy Review Monitoring
Previously, Accent Roofing employees had to look at multiple sites to see what customers were saying about the business. With Birdeye Reviews, all the customer reviews are available in one place.
Birdeye also gives Accent Roofing alerts whenever they receive a bad review enabling an employee to deal with the problem as quickly as possible.
More Visitors on Search
Accent Roofing also gets search traffic through its Birdeye profile. Birdeye provides custom business profiles optimized for search engines. These profiles aggregate reviews from all over the Internet. To date, Accent Roofing has close to 15,000 visitors on its custom profile helping them get noticed among potential customers.
Driving Growth with Birdeye
With thousands of customer reviews, Accent Roofing has no problem showing the quality of its services. New customers frequently tell employees they came in after seeing reviews.
Birdeye: The Obvious Choice
Winning over 400 awards for 10 quarters in a row, Birdeye is the most-awarded and highest-rated customer experience software for businesses of all sizes.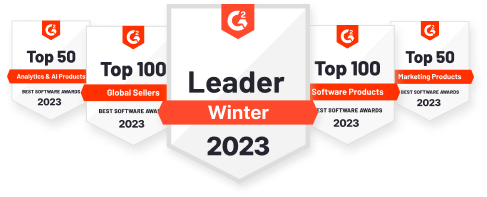 2,648 reviews

491 reviews