Company Snapshot
Affordable Family Storage is a multi-location storage company currently with 8 locations in 5 different states. The company focus on exceptional customer service, easy move-ins and move-outs, and operating a clean, safe building for their customers.
Before the company came to Birdeye, Gina Svendsen, the Director of Marketing, was managing reviews on each location on her own. It was difficult for her to manage the reviews from multiple different locations. Still, she realized that Affordable Family Storage could be doing better. Reviews from reputable 3rd-party sites were a valuable form of marketing for her business.
"Our online reviews have increased exponentially! And as a result, we are getting more business because we know our potential customers make buying decisions based on current customer reviews. It's a cycle and it works!"
Gina Svendsen
Director of Marketing
Easy Review Management
Birdeye allows customers to view reviews from over 150+ sites in a single dashboard. Gina Svendsen was excited about getting the new software as she was now able to view all reviews in a single place, rather than having to check each site and each location individually.
With Birdeye, Affordable Family Storage has been spending more time getting review requests from customers. Before starting with Birdeye, the company was averaging about 30 reviews a month. In the first full month using Birdeye, Affordable Family Storage got 149 reviews, an almost 5x increase.
Already, Affordable Family Storage has seen customers come to use their services after seeing online reviews. Since there are so many storage companies in the area, often the deciding factor is online reviews. By sending review requests and getting lots of authentic customer feedback, Affordable Family Storage has found a way to stand out from the pack.
Higher Overall Star Rating
When customers check in to Affordable Family Storage, Birdeye is now a natural part of the process. Right after customers get an access code, they also get a review request from Birdeye. Employees now compete with one another to see who can send out the most review requests.
Now that Affordable Family Storage is consistently getting reviews from each location, the company is now tying manager's bonuses to reviews. After all, the Birdeye dashboard makes it easy to view how each location is performing in terms of reviews. Lots of quality customer reviews show that a manager is doing a great job. When a location gets quality reviews, managers can expect a bigger bonus.
Birdeye: Helping Businesses Be Found, Be Chosen, and Be the Best
When customers search for nearby storage companies, they want to go with the business that is the most trusted by other customers. Thanks to their great online reputation management, Affordable Family Storage is standing ahead of the competition.
Birdeye: The Obvious Choice
Winning over 400 awards for 10 quarters in a row, Birdeye is the most-awarded and highest-rated customer experience software for businesses of all sizes.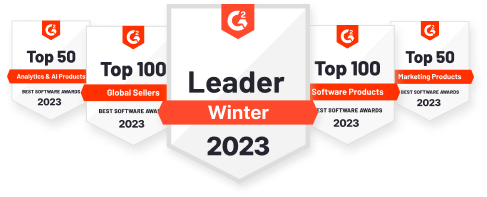 2,648 reviews

491 reviews