The company came to Birdeye after realizing the growing importance of online reviews. American Pacific Mortgage realized that Birdeye could simplify the process of getting reviews by collecting them automatically for its ~1,000 loan officers. The company selected Birdeye because of its ease of use for both collecting and monitoring client reviews.
"We love Birdeye for its customizability and ease of use. It's easier than ever for us to get new customer reviews and monitor them in the dashboard. We couldn't recommend Birdeye enough."
Robert Vigil
Production Technology Advocate
Collecting Reviews Automatically
With Birdeye, the company's reviews have skyrocketed. Instead of loan officers spending time to reach out to their clients, Birdeye takes care of the process automatically. Every year since the company has partnered with Birdeye, they have seen more and more reviews posted online. In 2018, American Pacific Mortgage collected more than 11,000 reviews with an average star rating of 4.96. With this increase in reviews, the company has seen an increase in their online presence.
Cross-Promoting Reviews
With Birdeye, it's easier than ever for loan officers to promote positive reviews to their social media followers. If a loan officer gets a great online review, they can use Birdeye to automatically cross-promote it on social sites like Facebook and Twitter.
Monitoring Reviews
Birdeye makes it easy for American Pacific Mortgage to monitor reviews. Birdeye aggregates reviews from over 150 sites including Google and Facebook. The company can monitor reviews from all over the Internet on the Birdeye dashboard.
With Birdeye, it's easy to find and view reviews from individual loan officers. With Birdeye's filters, monitoring reviews from different locations or states just requires a few clicks.
Advanced-Data Insights with Athena
With Birdeye's Natural Language Processing engine Athena, American Pacific Mortgage can see the exact categories clients care about the most. Athena looks through thousands of online reviews to see the keywords that clients are mentioning the most and whether they're being mentioned in a positive, negative, or neutral context. With this information, Birdeye is able to give a grade for each category. Now, the company can easily track how clients feel about its services.
Driving Growth with Birdeye
American Pacific Mortgage now has more reviews and a higher overall star rating than the competition. Birdeye's all-in-one dashboard has helped the company collect customer reviews, conduct surveys, and track the performance of individual loan officers in a way that's both easy and effective.
Birdeye: The Obvious Choice
Winning over 400 awards for 10 quarters in a row, Birdeye is the most-awarded and highest-rated customer experience software for businesses of all sizes.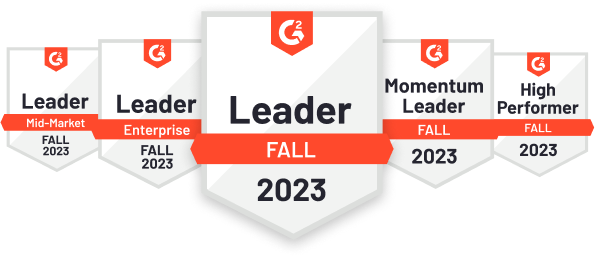 2,793 reviews

534 reviews