How Cornerstone gave every one of their 11 locations consistent customer experience
Company Snapshot
CornerStone Staffing is an 11-location staffing company with branches in the Dallas and Fort Worth area committed to acheiving excellence for both businesses and job seekers.
Though the company was receiving lots of reviews, oftentimes those who would leave reviews were only those who had a strongly negative experience. As a result, the company was suffering from low overall star ratings in multiple locations, even though CornerStone had many happy clients.
CornerStone tried sending review requests to customers manually, but the process was time-consuming. Recruiters would have to follow up by going back in their emails, finding the review requests, and once again sending them out to customers.
CornerStone Staffing wanted to improve its online reputation by ensuring it was an accurate representation of all its customers, rather than a select few. The company wanted an easy method for its recruiters to reach out and get feedback and a way to track how many review requests recruiters were seeking out. To tackle these problems, CornerStone decided to turn to Birdeye.
"Birdeye is truly an asset to CornerStone Staffing. Thanks to Birdeye, our online reviews have more than doubled in the first 5 months of this year as compared to the same time frame last year."
Debra Hill
Chief Information Officer
More Client Reviews
Even though CornerStone was already getting lots of customer reviews, Birdeye has helped the company get reviews with more consistency from all their customers. Last year, there were months where CornerStone would get as few as 18 reviews in a month. For every full month with Birdeye, CornerStone has received at least 65 reviews across all locations.
Birdeye's review generation technology has helped the company gather significantly more reviews overall. In just 5 months, CornerStone has received more than 1.5x more reviews than they received in all of 2018.
Higher Overall Star Rating
Now, CornerStone is getting more reviews that are more representative of their entire customer base. Birdeye made it easy for CornerStone to send review requests to all clients. This way, the clients leaving reviews were no longer just the clients with strongly negative experiences.
In just four months with Birdeye, one of CornerStone Staffing's locations had almost as many reviews as it did in all of the previous year. In addition, overall star rating has increased by 0.3.
Tracking Employee Performance
Birdeye is now incorporated into CornerStone's hiring process. Employees send review requests to customers once the process has ended so CornerStone can collect authentic, well-rounded feedback. For CornerStone, sending review requests is now a natural part of doing business.
In order to track whether employees were consistently sending review requests, CornerStone started using the leaderboard. With the leaderboard, CornerStone Staffing was able to see how many reviews were requested by each recruiter. Recruiters who were on top of the leaderboard received praise from supervisors. If a recruiter wasn't sending review requests, management could find out immediately and reach out to the recruiter directly.
Staying On Top of Every Location
Birdeye allowed CornerStone to keep a close eye on all of its locations. CornerStone could see which locations were underperforming and take action in order to get more customer reviews.
Driving Growth with Birdeye
With Birdeye, CornerStone Staffing was able to send more review requests, track employee performance, and build a better hiring process. Instead of having reviews only coming from disgruntled clients, they were able to get well-rounded feedback more representative of all the clients they serve.
CornerStone has a better online reputation than ever. With Birdeye, CornerStone has been able to collect lots of authentic reviews and put its best foot forward with potential customers.
Birdeye: The Obvious Choice
Winning over 400 awards for 10 quarters in a row, Birdeye is the most-awarded and highest-rated customer experience software for businesses of all sizes.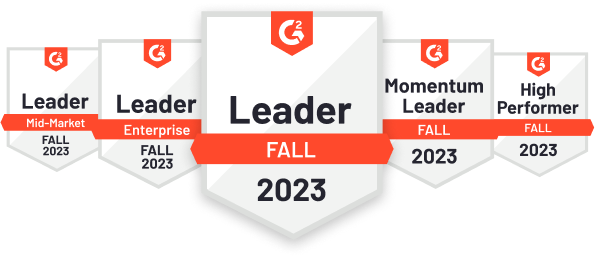 2,793 reviews

534 reviews