Company Snapshot
Founded in 2002, Etna Interactive has spent more than 20 years providing exceptional digital marketing for elective medical clients in plastic surgery, med spa, dermatology, and ophthalmology. Etna's team is passionate about building a strong reputation for their clients and values each partnership individually. They successfully increase visibility of practices and attract more patients by improving efficiency and effectiveness with cutting-edge marketing.
"Our implementation of Birdeye was intertwined with the process of onboarding a new CRM. We had a vision for what we wanted to customize and automate and were able to leverage our ambitions thanks to the Birdeye team."
Sean Collier
COO, Etna Interactive
Background
Etna aspires to be the most trusted online medical practice marketing company in the industry and has earned their client's trust through superior work that is customized to strategically align with client goals. In 2020, Etna decided to pivot their reputation management suite and set out to find an easier way to collect and manage valuable data to better serve their clients.
Birdeye offered a fresh management solution that better automated two key things review collection and review publishing. They have been able to customize and automate their Birdeye partnership to ensure continued success for their clients and their own strategic goals.
Client success from seamless review management
Etna Interactive strives to provide products that deliver performance and employs Birdeye Reviews as the white-label product behind Reputation Ally. This gives their clients a simple interface to request and manage their reputation and streamline reporting options for a deeper knowledge of their patient experiences.
Birdeye makes review solicitation seamless and gives clients an easier way to manage support and reputation all from one place. Etna clients have leveraged SMS review requests to increase their online reputation and offer incredible customer support post-service.
Their clients can now quickly engage with new reviews to showcase their outstanding management that draws in new patients without additional, tedious tasks. This combination of additional patient feedback, more immediate support, and SEO advantages has helped Etna's clients stand out from their competitors.
"We have seen an uptick in SERP placement for clients who increase their review solicitation by more than 25%, and Birdeye gives our clients a simpler way to manage their online reputation, empowering them to shape and enhance it."
Sean Collier
COO, Etna Interactive
Improving processes inside and out
Birdeye's technology has been instrumental in Etna Interactive's success, both for their clients and their own brand. With the help of Birdeye Reviews and Surveys, Etna Interactive now has access to real-time feedback, can transform metrics into actionable insights, and improved marketing initiatives.
Etna Interactive understands the pivotal role reviews play in online marketing and wanted to harness this power without the complexities. Birdeye provides the tools that Etna seamlessly integrates into their own brand management, allowing them to efficiently oversee their reputation alongside the services they offer to their clients.
"We have seen improvements in the use of review information in our landing pages and advertising. Birdeye helped us gain more patient stories that further enables our marketing and gives us more personalized messaging to show how our clients create success for their patients."
Sean Collier
COO, Etna Interactive
Implementing quarterly NPS Surveys and obtaining aggregated responses were crucial steps in elevating Etna's services. Etna Interactive required easily accessible data to empower their teams in making data-driven decisions. Birdeye facilitated a seamless process, granting Etna Interactive invaluable insights and significantly enhancing their marketing capabilities.
Everything you need to grow your agency
Etna Interactive initially decided to partner with Birdeye because of our combination of value, integration versatility, and competitive pricing. However, what has truly solidified their partnership with us is the ongoing positive experiences and continuous development Birdeyed has offered. Birdeye's dedicated partner support team is readily available to assist with a wide range of inquiries, from automations to APIs.
Birdeye has played a pivotal role in elevating Etna Interactive's brand and enhancing the experiences of our clients. Join forces with the industry's most trusted reputation and customer experience platform and start growing with Birdeye today!
Schedule a demo today, call 1-800-561-3357 ext 1, or send an email to sales@birdeye.com.
"I really appreciate the level of support Birdeye offers. Our Birdeye team heard what our concerns were and found avenues to deal with them digitally and with human service."
Sean Collier
COO, Etna Interactive
Birdeye: The Obvious Choice
Winning over 400 awards for 10 quarters in a row, Birdeye is the most-awarded and highest-rated customer experience software for businesses of all sizes.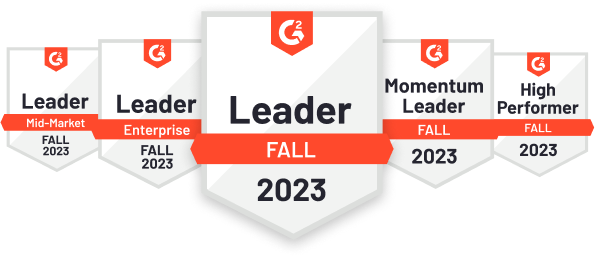 2,786 reviews

530 reviews