Company Snapshot
ION Solar is a Premium Solar Provider with 8 locations scattered around the United States. With a commitment to making a change around the world with the power of their customers, ION Solar focuses on driving powerful and premium customer experiences. They are devoted to educating their surrounding communities on how solar is a cleaner, more thoughtful way to power a home. ION Solar takes care of the solar installment from start to finish, providing their customers with an opportunity to save money and enjoy the sunshine stress-free.
" Birdeye has been a big plus for our business. We found that 95% of our customers prefer a text message over a phone call. It's very important to our customers to receive updates through a text message, and with Birdeye, we can communicate with our customers using their preferred method. "
Brennan Vasic
Director of Customer Experience, ION Solar
Background
ION Solar focuses heavily on customer feedback and communicating with customers through their preferred methods. They knew that generating reviews, conducting surveys, and developing an omnichannel environment were key to continued success.
And with the help of Birdeye, they took it a step further, enabling a testable website, prioritizing relevant customer feedback, intercepting customer touchpoints, and improving their reputation on Google Search.
First up: Automating reviews and responding to customer feedback
We made generating and responding to reviews a breeze for ION Solar with a streamlined, automated, and easy-to-track process thanks to a unified dashboard and custom templates. With a systematic solution in place, they were able to identify the best times to request a review and then use SMS and email to send their requests — resulting in over 1,700 new reviews across all third-party sites.
" We have multiple online sources where our business is listed. It's great to have all the sources tied in one area within the Birdeye platform to see the bigger picture of your online presence. Also, the ability to respond to all reviews in one central location has been a huge asset for us. "
Brennan Vasic
Director of Customer Experience, ION Solar
In 9 months with Birdeye, ION Solar has seen:
1,779 new reviews were generated across all sources

47.7% increase in Google search

44.3% increase in calls

2,888 new messages on Webchat

6,177 active conversations in Inbox
More avenues of customer engagement result in more opportunities
ION Solar used to earn new business with traditional methods like cold calls and door-to-door sales. Thanks to Birdeye, they're able to passively capture new business using our AI-powered Webchat. Now, when leads reach out on their website, Webchat automatically captures their mobile number and creates a new contact within Birdeye. This is especially useful for ION Solar as they can continue to hold a conversation with the site visitor if they decide to leave. Since using Webchat, the solar panel business has seen a tremendous spike in active Webchat conversations, resulting in 1,528 conversations. ION Solar was also quick to adopt Birdeye Messaging — our all-in-one messaging solution that makes it easy to run their business via text. And thanks to Birdeye Inbox, ION Solar can connect, track, manage, and respond to customers on multiple channels — like text, email, social, voice, and more.
" We have customers who will send us messages that appear in our Birdeye inbox. We enjoy this feature because we can respond right away to solve any problems. "
Brennan Vasic
Director of Customer Experience, ION Solar
Using Surveys to improve customer experience
With streamlined reviews and modern messaging up and running, it was time for ION Solar to take their customer experience to the next level with Surveys. We helped them customize surveys to uncover trends within three stages of their customers' lifecycle journey. After the initial consultation, after an installment, and as a follow-up. With this cadence in place, ION Solar has received 667 survey responses and continues to drive customer happiness and growth.
Birdeye, the all-in-one-solution
Birdeye has become ION Solar's go-to solution for ensuring a positive customer experience with the help of reviews, customer communication, and actionable insights. Birdeye can help your business too! Schedule a demo today, call 1-800-561-3357 ext 1, or send an email to sales@birdeye.com.
" Being able to see all the reviews and text the customer in the same centralized area makes things way easier for us. "
Brennan Vasic
Director of Customer Experience, ION Solar
Birdeye: The Obvious Choice
Winning over 400 awards for 10 quarters in a row, Birdeye is the most-awarded and highest-rated customer experience software for businesses of all sizes.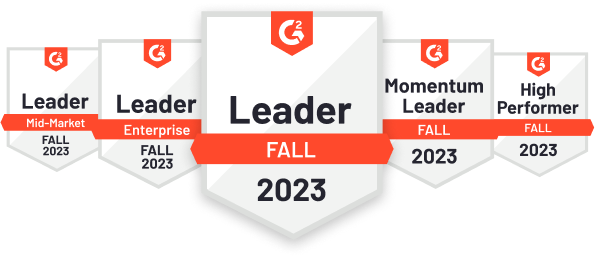 2,786 reviews

530 reviews