Company Snapshot
Moss & Company Property Management is a real estate management firm founded in 1960. Moss & Company presently manages over 14,000 apartment units, a number of shopping centers, three self-storage properties, and office buildings that total approximately 2M square feet. They measure their success by their client satisfaction. With a relentless focus on customer service, every interaction is personal at Moss & Company.
Background
As property managers, Moss & Company knows that it is common for renters to feel as if their concerns are not understood or heard. These types of experiences occur far too often in the industry, causing many renters to lose trust in managers before they even start looking for a new home. At Moss, they know how frustrating this can be for renters because they've been renters themselves. They understand the significance of their role when residents put their trust in them as property managers. Moss uses Birdeye to nurture that trust and provide better customer experiences.
"Most companies are already aware of the role a negative online reputation plays in the loss of business. Many companies are not aware that Birdeye has all the tools available to help identify the real issues and come up with the right strategy to improve performance."
Andre Gerasimov
Business Development Director
Business listings management made easy
With so many properties, Moss needed an easy way to accurately and easily manage & update all their property listings. With Birdeye's listings product, Moss was able to update and manage their business listings for their 300+ locations across multiple sites to ensure they're found easily by renters, no matter where they're searching. Accurate and updated listings ensure Moss is being found and chosen by potential renters.
Since working with Birdeye, Moss & Company has seen the following key improvements:
761% increase in map views.
218% increase in search views.
259% increase in clicks to phone calls.
290% increase in web visits.
222% increase in directions.
One easy-to-manage dashboard for all feedback
Before Birdeye, the review process for Moss primarily relied on staff periodically checking apartment rating websites. This was not very scalable or efficient. Birdeye helped Moss centralize and manage all review sources for all of their 300+ locations in one dashboard.
By streamlining their process with Birdeye, Moss has been able to reply to 141% more reviews and has been able to obtain 62% more reviews than before using Birdeye.
"Not only are we able to see all our reviews in one place, but the dashboard also allows us to sort the reviews by source, sentiment, and time period so we can dig deeper. Birdeye saves us a lot of time, provides consistency, and streamlines our process so we can make data-driven decisions."
Andre Gerasimov
Business Development Director
Improving customer experience and reputation with automation
Before Birdeye, Moss relied on its staff to obtain and communicate resident feedback based on individual interactions at the properties, or from various apartment rating websites. This process did not give them the confidence that they were catching accurate or full feedback. The company had no way to review and measure the performance of each property or portfolio. Moss needed an automated and systematic feedback process to receive and report on customer experiences across all their locations. Birdeye enabled Moss to automate the feedback process.
With Birdeye's integration with Yardi, every time a resident moves in moves out or has a service request, the resident receives a customized survey from Moss asking them to rate and describe their experience. By automatically collecting feedback at various touchpoints, Moss is able to collect more feedback and gain insights into their customer experiences.
Providing exceptional customer experience with actionable insights
Everyone from building managers to the company executives themselves uses Birdeye at Moss. The highly customizable reporting is adapted for different needs within Moss. The property operations team utilizes Birdeye Reviews and surveys to gain insights into each property in order to evaluate and improve customer experience. With Birdeye Insights, every property can be evaluated by relevant categories, such as maintenance or amenities.
Customer satisfaction can be measured by diving into the most-mentioned keywords. The Moss executive team uses this reporting to evaluate customer experience conversion and sentiment by location. Robust and customizable reporting helps the executive team to make important decisions for staff training and helps them know which areas need additional focus. The property management staff is alerted to and follows up on this feedback.
Birdeye Insights has allowed Moss to make organizational and strategic changes based on customer feedback and data. It has helped Moss to appropriately place staff with appropriate strengths and experience in order to improve customer service. Insights has also given them more clarity on where to refocus their maintenance and service efforts.
Moss uses Birdeye reporting and Insights to accurately rate the performance of properties by region. The reporting also allows them to see which properties are responding to reviews, and how many reviews they are receiving. The survey reporting allows Moss to identify promoters, passive, and detractor ratings by property. These deep Birdeye-powered reporting abilities help Moss make far better business decisions than they'd otherwise be able to make.
"Birdeye eliminates confusion for our staff by providing intuitive and easy to use management tools. The reporting features help us overcome the challenges of tracking specific areas of performance and allow us to monitor progress. Prior to Birdeye, it was a challenge to get customer feedback. Birdeye makes it easy for us to obtain customer feedback, and to know at any given point where we stand in regards to our performance."
Andre Gerasimov
Business Development Director
Birdeye: The Obvious Choice
Winning over 400 awards for 10 quarters in a row, Birdeye is the most-awarded and highest-rated customer experience software for businesses of all sizes.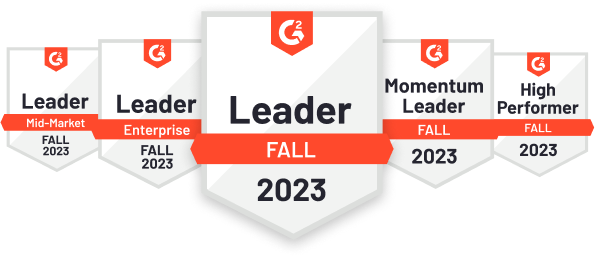 2,789 reviews

532 reviews