Company Snapshot
Owen & Co., LLC Real Estate has been providing commercial and residential real estate services to the Mississippi Gulf Coast since 1945.
Sherry Owen, owner and licensed real estate broker, had almost no evidence of her company's decades of successful sales: Owen & Co was ranking below other local realtors in relevant search results, and only a handful of clients had shared reviews on sites likes Facebook, Zillow, and Realtor.com -- no one had left reviews on Google, the most popular review site.
Owen needed a way to stand out from the local competition and build trust with prospective clients. For a small business with limited staff, there was simply no time in the day to manually collect reviews from each client after a transaction. The search began for an automated way to connect with every client at the right time, and make it quick and easy for them to write a review. This is how Owen found Birdeye.
Automatic review collection and promotion
With Birdeye, Owen & Co. was able to automatically send SMS and email review requests to every client instantly after a transaction. Reaching every client at the right moment with the right message, 35% of their email requests and 16% of their SMS messages converted into reviews on third-party sites.
Local listings, specifically name, address, and phone number (NAP) are the third most influential factor in search rankings -- any inaccuracies push a business down in search results. That's why Birdeye scanned all of Owen & Co.'s listings across 70+ consumer sites and business directories and fixed all inconsistencies in real-time.
To maximize the reach and power of happy client voices, Owen used Birdeye's Review Marketing tool to automatically promote her best reviews to their social pages on Google, Facebook and Twitter. They also embedded a review feed on their company website powered by Birdeye, so visitors could easily scroll through recent testimonials from happy clients. Birdeye also build Owen & Co. its own custom SEO-optimized review microsite displaying its best reviews from all sites and up-to-date contact information.
Results
In just 1 year with Birdeye's automated review generation campaigns, Owen & Co. doubled their overall review volume. After another year, the company had tripled their overall review volume, generating 33x more Google reviews, and 4x more Facebook reviews. The majority of these reviews were 4 or 5 stars, boosting ratings to a 4.8 average rating.
Consistent business listings, a fresh stream of new reviews, and an SEO-optimized review microsite all worked wonders for Owen & Co.'s search ranking. Now, when someone searches "real estate agency gulfport", Owen & Co. ranks at the top of the local 3 pack with the most reviews. Their improved Google ranking, microsite and cross-posting reviews to social channels have driven 25K visitors to their site since joining Birdeye.
Birdeye: The Obvious Choice
Winning over 400 awards for 10 quarters in a row, Birdeye is the most-awarded and highest-rated customer experience software for businesses of all sizes.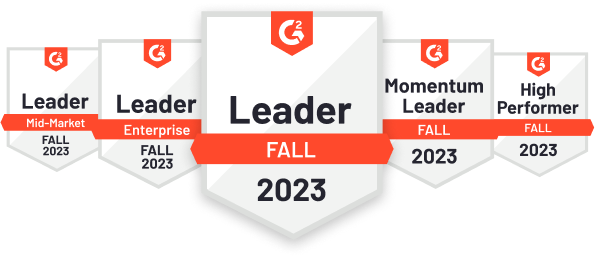 2,786 reviews

530 reviews