Company Snapshot
Sebastian Moving offers a full line of packing supplies and services to customers in Orlando, FL and surrounding cities.
Unable to collect reviews on-the-go
Moving to a new home or office is stressful enough -- choosing a company to help you should be easy. That's why Sebastian Moving and More knew they needed to strengthen its online presence to become the obvious choice. Even though their customers are pleased with their services, the company had no social proof of this since they lacked reviews on critical sites like Google and Facebook.
Before Birdeye, Sebastian Moving had 10 movers and 6 trucks. Their limited staff was busy hauling furniture between homes and buildings, and simply did't have the time to follow-up with each customer after a service to ask for a review. In order to improve SEO and get new customers, Sebastian Moving sought a way to ask each customer at every location for a review after a service or sale -- without adding work to their day.
Automatic review generation anytime, anywhere
The Birdeye mobile app let Sebastian Moving send out SMS review requests instantly after a transaction without lifting a finger. Sebastian Moving was able to customize messaging to fit their brand, select the review sites most important to them, and route customers directly to those sites to write reviews.
Due to the strategic timing of the review requests and the easy review process, Sebastian Moving's campaigns had very high request-to-review conversion rates for both email and SMS.
Automatic new review alerts from Birdeye notified Sebastian Moving the instant a customer posted a new review. This allowed staff to respond to any customer issues instantly before they escalated.
Drastic increase in Google and Facebook reviews
The automated review request campaigns were extremely effective: after 18 months with Birdeye, Sebastian Moving experienced a drastic increase in reviews across several critical sites:
The thousands of new reviews they collected earned them a 5 star overall rating, earning them a spot in Google's coveted local 3 pack with the highest ratings from the most reviews.
This high volume of new positive reviews brought in more new customers, and after just 18 months with Birdeye, Sebastian Moving had quadrupled business, expanding to 27 trucks and hundreds of movers to accommodate the growing demand for their services. Now when customers need help with a move, they know to choose Sebastian Moving.
Birdeye: The Obvious Choice
Winning over 400 awards for 10 quarters in a row, Birdeye is the most-awarded and highest-rated customer experience software for businesses of all sizes.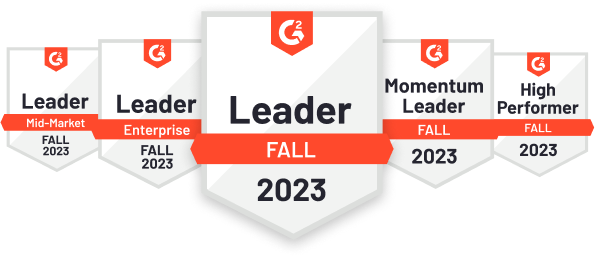 2,791 reviews

534 reviews