Company Snapshot
Born from three highly respected dental practices, South Georgia Dental has become an example of service across the Southeast — delivering top-tier clinical excellence and patient-centered care. South Georgia Dental facilitates modern technology acquisitions and offers comprehensive back-office support. Drawing from their own experiences as dentists, they aim to elevate dental offices in every aspect of their operations by optimizing efficiency, increasing profits, and reducing stress.
"Birdeye is great. Our account rep is great. Whenever I need something, all I have to do is ask, and they are on it. The level of service and customization is always amazing. We love that Birdeye grows with us."
Bridget Williams
Director of Marketing, South Georgia Dental
Background
As a dynamic firm owned and led by dentists, South Georgia Dental's passion is driven by creating exceptional patient experiences, allowing their partners to focus on dentistry. They provide support and expertise that allows practices to form lifelong, loyal patient relationships through their commitment to service. Birdeye was the perfect platform to streamline patient feedback, customize content, and provide insights to take their partners to the next level. Since partnering with Birdeye, they have seen an incredible digital transformation that has aided their success.
Maximizing feedback through automation
Before adopting Birdeye, South Georgia Dental found that most office staff took a passive approach to online reviews and feedback — often leading to an imbalance in their reputation. Most offices lacked an effective system to proactively manage this issue, leading to negative feedback occasionally overshadowing positive patient experiences.
Since implementing Birdeye, South Georgia Dental now has a range of automated solutions that significantly impacts their online reputation while also providing valuable patient feedback. Through their new streamlined process, Surveys and Reviews work together as one request that's automatically sent after a patient appointment to ensure everyone receives a request. This proactive approach has encouraged patients to share their experiences, resulting in a 1673% increase in reviews.
Keeping it competitive
In today's fast-paced world, convenience plays a pivotal role in encouraging patient engagement. Birdeye's customized surveys not only simplify the feedback process, but also significantly enhance patient engagement and feedback collection for South Georgia Dental.
Patients no longer have to navigate lengthy and cumbersome questionnaires; instead, they are presented with concise, straightforward surveys designed for ease of response. Through this strategic engagement, South Georgia Dental has been able to make improvements while maintaining a cohesive voice across brands that demonstrate commitment and care for their patients — giving their partners a competitive edge through improved SEO and an enhanced Net Promoter Score.
"The ability to integrate our dashboard with essential software like Dentrix and Eaglesoft was critical to our decision when choosing Birdeye. Our onboarding team made this easy and continues to customize as needed."
Bridget Williams
Director of Marketing, South Georgia Dental
Since joining Birdeye, South Georgia Dental has seen:
13.9k new reviews generated across all sources
A new overall rating of 4.8 stars
1.5 million Google profile impressions
244.8k calls to clicks
1.3k new followers since adding Social
Templates, AI capabilities, and alerts
Templates help South Georgia Dental's office managers promptly address patient feedback while ensuring consistency and professionalism. And since personalization remains a priority for South Georgia Dental, our platform allows them to demonstrate their commitment to listening and caring while delivering cohesive language across locations with templated responses.
Similarly, Birdeye's new AI-generative replies are the perfect pair for templates when responses need more personalization. By leveraging Birdeye's AI capabilities, South Georgia Dental is now able to create a customized reply in seconds while guaranteeing spelling and grammar are correct, putting their best foot forward in all interactions.
Lastly, another key advantage of Birdeye's platform is the ability to customize alerts, particularly for lower-rated reviews (1-2 stars). This ensures team members are promptly notified, allowing for quick resolution and damage control when necessary. South Georgia Dental has employed these alerts to reconcile negative reviews and improve overall response times to provide feedback management that reflects patient care.
"Tokens have played a big role in improving our organic SEO. We have seen practices move from the tenth listing to first or second on Google without additional spending on advertising. This visibility has helped us stay competitive locally and strengthened our position as a trusted healthcare provider in our communities."
Bridget Williams
Director of Marketing, South Georgia Dental
Social: Multilocation posting made easy
Earlier this year, South Georgia Dental decided to consolidate their digital marketing strategy and eliminate the hassle of switching between platforms. With Birdeye Social, they now seamlessly manage all their social media accounts from a single dashboard.
The integration of Birdeye's platform has been a game-changer for South Georgia Dental, allowing them to expand their social media presence across multiple locations with ease. Birdeye's customized tokens and user-friendly calendar enables them to effortlessly create, publish, and manage personalized content for each of their locations. From holiday greetings to special events and exciting giveaways, their social media calendar is filled with customized, engaging content. Most recently, Birdeye has introduced our AI-powered content generator to give businesses an effortless way to create engaging posts that are tailored to their industry—ensuring businesses like South Georgia Dental remain a trusted and dynamic source for their patients and community.
"Birdeye gives us the ability to select precisely where and what content gets published. This level of control ensures that our social content remains strategic and aligned with our brand messaging."
Bridget Williams
Director of Marketing, South Georgia Dental
Everything you need to grow in one location
Birdeye has been able to grow with South Georgia as their practices expand and evolve, consistently rising to the occasion to accommodate changing needs. South Georgia Dental now has the tools and solutions needed to effectively manage patient feedback, online reputation, and their social media presence all from one single dashboard.
Schedule a demo today, call 1-800-561-3357 ext 1, or send an email to sales@birdeye.com.
"Our experience with Birdeye's service has been nothing short of exceptional. Their commitment to providing the best service possible has allowed us to navigate the dynamics of patient feedback and online reputation management with confidence and ease."




Bridget Williams
Director of Marketing, South Georgia Dental
Birdeye: The Obvious Choice
Winning over 400 awards for 10 quarters in a row, Birdeye is the most-awarded and highest-rated customer experience software for businesses of all sizes.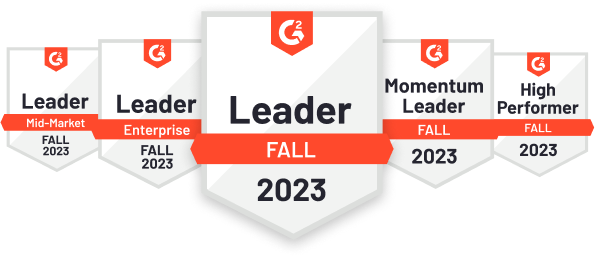 2,793 reviews

534 reviews