Spring and Sprout
How Birdeye's insight reporting helped all 70 dental practices

Company Snapshot
Spring & Sprout is a dental support organization focused on providing services exclusively to the pediatric and orthodontic segments of the dental care industry.
Lacking feedback insights during rapid growth
Spring and Sprout knows how important patient reviews are. When they opened their first 3 locations, they tried manually asking patients for reviews by passing out flyers after appointments. This method proved ineffective once the company began growing exponentially, opening almost 70 locations.
"Birdeye makes our PPC campaigns more efficient and puts us in a better light when people are just searching and comparing us with other dentists. Being competitive in the market is extremely important as most people will look to reviews from others as they want a real experience."
Todd Boak
SVP Marketing and Communications

Spring and Sprout wanted to get more reviews both to attract new patients searching online and to motivate employees by sharing them internally. They also wanted insights on these reviews to evaluate their performance. The corporate marketing department manages the teams in every office, and one of their offices functions as its own entity. Since diving into analytics, running reports and automating reports was too much for one office to handle, Spring and Sprout needed a solution that would let marketing use insights as an analytical tool to look into each office region and see what people are saying.
"We really needed to be able to see in one glance what people are saying about us, office by office and region by region," said Boak. This is what brought them to Birdeye.
Automate review management with custom dashboards
The marketing and operations teams get a daily digest for each office, and each office gets an alert whenever a new review comes through. This way they can read and respond to each review immediately.
Spring and Sprout leverages Birdeye's role-based dashboards to streamline online reputation management. Each regional manager has a dashboard with only offices in their region. If they only care about some of these offices,only those offices were in their dashboard. An executive dashboard allows corporate to oversee all locations and compare performance across them.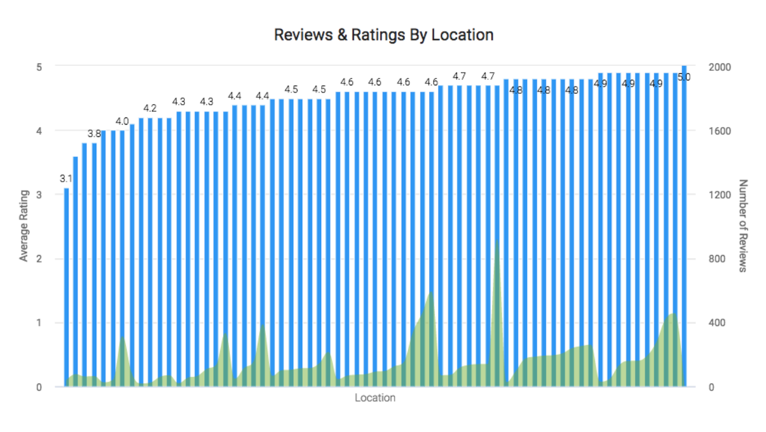 They are able to manage each office while at the same time ensuring each office is self-sufficient in its customer feedback strategy.
"We're trying to be less corporate top-down and give each office a system that can be tailored to their needs," said Boak. "We love the fact that we can compare our offices to each other and use this information to get some competition out there, where people want to have a good digital presence."
Before Birdeye, Spring and Sprout had tried to run surveys to current patients and share results internally during their morning meeting. Now with Birdeye, they can still collect that same feedback, but it goes online in front of prospective patients as well as into the Birdeye dashboard where staff can manage it all in one place.
"We don't have to deal with review management and surveying separately as we're able to consolidate those two processes into one, which is fantastic."
Each office integrated Birdeye into their existing Practice Management Systems to automate the review generation process, focusing primarily on Google and Facebook. They launched both email and SMS review request campaigns, finding that SMS generated the most responses.
Birdeye enabled Google Seller Ratings to help Spring and Sprout's offices stand out in paid search with star ratings from their reviews displayed below their Google AdWords Ads.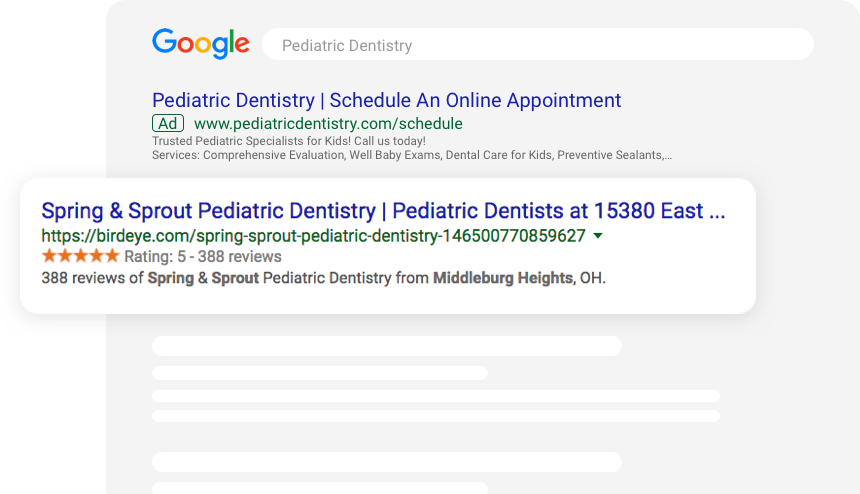 "The beautiful thing about Birdeye is that it gives you one place where you can track all you want to -- the good and the bad are in there. When something's not right and there are some poor experiences, they come to us just like everything else. It's not about just getting good reviews, it's more about getting good information in and choosing where it goes."
Spring and Sprout does not receive many
negative reviews
, but whenever they do they go above and beyond to make things right for the unsatisfied patient. On a larger scale, Spring and Sprout was able to leverage Natural Language Processing (NLP) insights from Birdeye to uncover root cause driving positive and negative sentiment in reviews.
More reviews and more patients at every practice
In 18 months with Birdeye, Spring and Sprout increased their review volume on Google by 1647%, and on Facebook by 253%, earning an average rating of 4.6 across all sites.
All of these reviews increased click-throughs and conversions in paid search results, as well as boosted each office's ranking in organic local search: "Birdeye has given us lots of good insights for our marketing department and it has definitely boosted our visibility online," said Boak.
The company successfully improved its online reputation organization-wide so even while expanding rapidly, new patients kept coming in at each of their
dental practices.
Birdeye: The Obvious Choice
Winning over 400 awards for 10 quarters in a row, Birdeye is the most-awarded and highest-rated customer experience software for businesses of all sizes.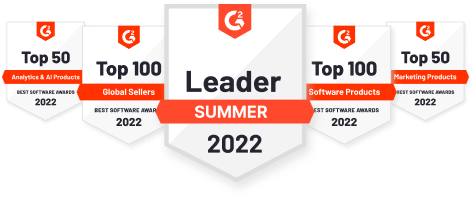 2,179 reviews

1,587 reviews

423 reviews