Company Snapshot
Stag Shop has built their retail brand on excellence and values that continue their good name. Since their start in Waterloo, Ontario in 1972, they have grown to over 30 locations and scaled a successful online storefront. Their goal is to offer a wide range of excellent products their customers deserve.
31 locations

February 2020
"Birdeye completely changed the game, especially with in-store reviews. Our review count has skyrocketed. We went from under 1,000 reviews to over 14,000 across all of our listings, which has really made a big difference in our sales."
Sarah Goertzen
Director of Marketing
Background
Stag Shop has always valued their customers and prioritized excellent service, but in 2019, they realized their online reviews and ratings weren't up to par. They wanted their online reputation to reflect the feedback they received from their customers, and they were also looking for a scalable way to market their best reviews.
Birdeye's platform didn't just help Stag Shop collect more feedback with Reviews. It also helped Stag Shop use their outstanding reviews to generate even more revenue with Google Seller Ratings.
A bright future with Reviews and Listings
Before partnering with Birdeye, Stag Shop manually monitored their reviews and online listings, and it was challenging to manage their online reputation and request customer feedback at a competitive rate. Since implementing Birdeye Reviews, Stag Shop has received over 8,000 new Google reviews and now has several ways to build their strong online presence.
Birdeye makes it easy for Stag Shop customers to share their experiences via text or in-store by simply scanning a custom QR code. These QR codes are located in their Birdeye dashboard and ready to use when creating new marketing materials.
Birdeye customers can now save even more time with AI-generated review responses and upcoming BirdAI features. Stag Shop looks forward to continuing their success and growth with Reviews and Listings.
"Birdeye has had an extremely positive impact and helped us grow over the last three years, both in our brick-and-mortar stores and on our ecommerce platform. The products have helped us grow visibility, sales, and traffic. We're very happy with that."
Sarah Goertzen
Director of Marketing
Since joining Birdeye, Stag Shop has seen impressive growth like:
14.3k new reviews generated across all sources
A new overall rating of 4.9 stars on Google
A 2,627% increase in Google reviews
217.2k Google Map profile impressions
65.1k calls from clicks
Google Seller Ratings and Reviews: The Perfect Pair
After seeing their impressive Reviews results, Stag Shop wanted to put their positive feedback to good use. They paired Birdeye Reviews with Google Seller Ratings (also known as GSR) to build trust with potential customers and increase their online visibility. Showcasing their raving reviews in their Google ads had helped contribute to 2.1 million new search impressions on Google.
As a trusted Google Seller Ratings provider, Birdeye took care of the heavy lifting so Stag Shop could get up and running with GSR right away. Birdeye's direct integration with Google made it easy to increase clickthrough rates, convert additional customers, and drive higher revenue from their search ads. These results also led to an immediate increase in their foot traffic and improved their local search ranking.
Stag Shop has seen an increase in new customers that say they visited because of their outstanding reviews but continue their patronage because of Stag Shop's dedication to remarkable customer service.
"Since adding Google Seller Ratings, we have seen an increase in messaging, online and foot traffic, and first page ranking results. Customers now consistently say they visited because of the number of reviews and that's not something that ever happened."
Sarah Goertzen
Director of Marketing
Boost your business with Birdeye
Birdeye continues to help Stag Shop grow at scale and create valuable customer relationships. They now have an all-in-one platform to easily manage reviews and listings so they can continue the same great service they've provided for over 50 years.
Schedule a demo today, call 1-800-561-3357 ext 1, or send an email to sales@birdeye.com.
"I've worked with different people from Birdeye over the past three years and everyone has been fantastic. Our current support team is very prompt and always on the ball, which ensures we getting the most out of our money."
Sarah Goertzen
Director of Marketing
Birdeye: The Obvious Choice
Winning over 400 awards for 10 quarters in a row, Birdeye is the most-awarded and highest-rated customer experience software for businesses of all sizes.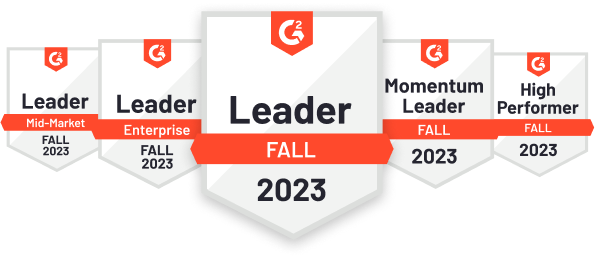 2,793 reviews

534 reviews