How Strickland Brothers partnered with Birdeye to expand their brand around the U.S.
Company Snapshot
Established in 2016, Strickland Brothers 10 Minute Oil Change is your one-stop-shop for fast and friendly oil changes & maintenance services. Strickland Brothers strives to be a breath of fresh air in the auto industry! Their drive-thru, stress-free, pressure-free oil changes are what sets them apart. They provide quick oil changes without sacrificing quality.
"Our biggest challenge as a franchise business with locations all over the United States is ensuring a solid online presence. Pulling in reviews for all our locations is an absolute necessity, and we've been able to do this through Birdeye."
Carmen Garcia
Communications Manager, Strickland Brothers 10 Minute Oil Change
Background
In the competitive automotive industry where driving Google reviews are imperative, Strickland Brothers wanted to streamline their customer experiences. They needed a solution to help them refine and automate their process to ensure reliable feedback was encouraged throughout all their locations.
Additionally, it was just as important to build brand awareness and credibility through customer feedback. With these goals, Birdeye allowed them to magnify their customer experiences, expand their brand awareness and uphold their values to remain true to their company's vision and 100 locations.
Strickland Brothers 10 Minute Oil Change has seen the following key improvements in the past 12 months with Birdeye:
99.8% increase in Google searches

2,981 % increase in Google reviews

193.7% increase in Google map searches

140.2% increase in website visitors

208% increase in business searches by name
Ranking higher and accurately with business Listings
With numerous locations, Strickland Brothers needed a way to ensure each online listing was updated and well represented. With Birdeye's Listing management feature, Strickland Brothers can easily manage, track and update all 100 locations' information in the comfort of their single Birdeye dashboard. Strickland Brothers have seen tremendous growth in their local searches, as customers can now find their listings on various sites. The oil change business is indeed being found as they have an astonishing 208% increase in local search within the last 12 months, simply by consumers searching their business name.
Analyzing all customer feedback through Insights in one centralized place
Insights are crucial to capitalizing on brand awareness, expansion, accountability, and credibility. Before Birdeye, Strickland Brothers didn't have actionable insights beyond receiving online reviews and ratings. With Insights, they can discover and create analytical data by automatically dissecting reviews to identify the performance on a location basis. Insights allows Strickland Brothers to customize categories to receive a grade similar to a report card, judging them on how well they've done based on customer feedback. To further investigate the data, they can also identify topics and keywords with positive and negative connotations showcasing their strengths and weaknesses. The data has proven to be an asset to help maintain positive customer experiences.
Rapid Review Generation
Review generation is a top priority for all Strickland Brothers locations. With review automation, Strickland Brothers can automate review campaigns to obtain reviews that showcase their trustworthy service. Since Birdeye integrates with their POS system, a review request will automatically send 24 hours after a customer has received one of their services. Strickland Brothers have rapidly accumulated 31,810 reviews within the past two years across all sources with this process in place.
"Being able to collect reviews continuously has been a top priority for us from day one. Reviews provide us with valuable feedback about the customer's experience, and they allow us to build trust and gain company credibility. We are a quick lube business, which means that people are putting their cars and, ultimately, their safety in our hands. Birdeye makes it easy for us to consistently collect reviews across all locations by integrating with our POS system. Within 24 hours of leaving one of our service centers, Birdeye sends out a review request. The ease at which a customer can leave a review means we see a large number of responses fairly quickly. So now, anytime a potential customer searches for us online, they see all of these reviews. We know without a doubt, this contributes to customers feeling confident in bringing their cars to us."
Carmen Garcia
Communications Manager, Strickland Brothers 10 Minute Oil Change
Expanding with Birdeye
With the help of Birdeye, Strickland Brothers ranks high in local SEO, contributing to an increase in web traffic, driving more customers to their business, and expanding their brand. Birdeye can help expand your business too! Schedule a demo today, call 1-800-561-3357 ext 1, or send an email to sales@birdeye.com.
Birdeye: The Obvious Choice
Winning over 400 awards for 10 quarters in a row, Birdeye is the most-awarded and highest-rated customer experience software for businesses of all sizes.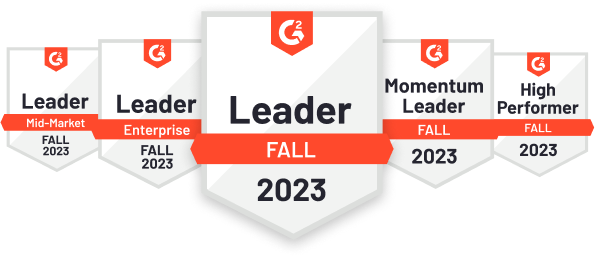 2,793 reviews

534 reviews