Company Snapshot
Texas Wood Supply aims to provide the best quality and solution for their customers across multiple locations in the Lone Star State. Guided by the values of honesty and fairness, they are true to their word, and this carries throughout the entire company. Texas Wood Supply aims to offer the best product, the most dynamic range of product customization, and the best customer service in Texas. They are making a difference in the industry and the lives of their customers through true craftsmanship and technology.
"As our company grows, our online footprint gets bigger. We needed to make sure we maintained communication with our customers as much as possible, and reviews were a big part of that. With Birdeye, we've been able to ramp up review requests, maintain our integrity, and build a positive online reputation."
Danny Cardenas
Graphic Designer & Social Media Manager
Background
After 44 years in the industry, Texas Wood Supply understands what it means to provide an exceptional customer experience. As the company continued to expand across Texas, they wanted to make sure they were still providing unmatched customer service. They were eager to find a solution that could help them connect with more customers and showcase their positive reviews online. Birdeye understood Texas Wood Supply's mission and helped them achieve these goals with Reviews, Listings, and Benchmarking.
Building on organic feedback with Surveys
Understanding customer expectations and their individual experiences has driven Texas Wood Supply's growth. Birdeye has made it easy for Texas Wood Supply to connect with more customers, gain valuable insights, and find new ways to grow.
Since implementing Birdeye Surveys, Texas Wood Supply has collected helpful feedback regarding customer satisfaction, social media interest, demographics, and much more. This intel has helped them pinpoint issues, provide authentic solutions, and stay ahead of their competition. They've also been able to expand their recognition and reputation online with automated review requests at the end of each survey.
"Surveys is like a nice big mirror. The instant notifications have made it easy for us to get in touch with the stores quickly after receiving feedback—which keeps communication open and clear. It's also helping us expand some of our products so we can better serve our customers."
Danny Cardenas
Graphic Designer & Social Media Manager
Since joining Birdeye in October 2018, Texas Wood Supply has seen:
A 1,238% increase in reviews
A 955% increase in Google reviews
An overall rating of 4.7 stars
15.9k website visits
62.5K profile impressions
Branching out with Reviews and Listings
Texas Wood Supply quickly realized their growth was driven by their new-and-improved digital footprint. More locations, services, customers, and products meant additional listings to maintain, reviews to monitor, and opportunities they could be missing. They needed an organized solution that also made it easy to send review requests and see results.
Birdeye provides Texas Wood Supply with an all-in-one dashboard where they can organize, monitor, and streamline their online presence. Our streamlined automations and customized review solutions have helped Texas Wood Supply collect over 500 new reviews with an average 4.7-star rating. These new reviews have also received quick responses thanks to Birdeye's time-saving templates and notifications. Texas Wood Supply now has a simplified path to grow at scale and share their outstanding customer experiences.
"We pride ourselves on reviews and stand out from our competitors because of the reviews we have. Birdeye helps us communicate with our customers, which makes our reviews more robust.So we stand out in terms of the amount and the quality of our reviews."
Danny Cardenas
Graphic Designer & Social Media Manager
Getting a Birdeye view of the competition
To make sure they were staying ahead of their competition, Texas Wood Supply turned to Benchmarking. Birdeye's competitor analysis product. This solution allows them to dig deeper and understand where they rank in the industry while leveraging competitive insights to get ahead.
Their 4.7-star rating and 571 reviews are unmatched, but Birdeye's proprietary Natural Language Processing (NLP) algorithm, Athena, will continue to interpret reviews from hundreds of review sites and social platforms to humanize big data.Texas Wood Supply can also continue to identify and track trending topics to get a Birdeye view of the competition.
Craft your own customer experience
Birdeye has helped Texas Wood Supply craft their business by gauging customer experiences and satisfaction via Surveys, expanding their online presence through reputation with Reviews, and staying ahead of the competition with Benchmarking.
Start growing with Birdeye today! Schedule a demo, call 1-800-561-3357 ext 1, or send an email to sales@birdeye.com.
"Birdeye has helped us keep up with the line of communication with customers. I can easily check the status of all of our different stores, and it's like a whole other set of eyes and ears. We would never be able to get that information any other way."
Danny Cardenas
Graphic Designer & Social Media Manager
Birdeye: The Obvious Choice
Winning over 400 awards for 10 quarters in a row, Birdeye is the most-awarded and highest-rated customer experience software for businesses of all sizes.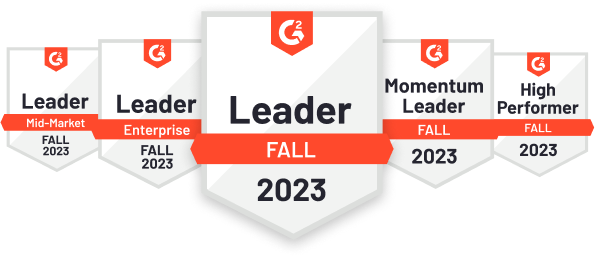 2,793 reviews

534 reviews