Free Guide
8 best practices for converting leads with Chatbots
Chatbots provide a low-cost, conversational way to convert website traffic into sales-qualified leads while offering support 24/7. However, it's important to ensure your chatbot delivers a fantastic customer experience and is strategically set up to maximize lead conversion. Download this guide to learn 8 actionable tips on how to use a chatbot to convert more leads on autopilot.
In this guide, you'll learn:
Why chatbots are now essential for business growth

What makes chatbots better than other lead conversion strategies

Best practices for maximizing lead conversion

...and much more!
Birdeye gets you real results that help you be connected
Data is from over 100,000 Birdeye business customers
Birdeye: The Obvious Choice
Winning over 400 awards for 10 quarters in a row, Birdeye is the most-awarded and highest-rated customer experience software for businesses of all sizes.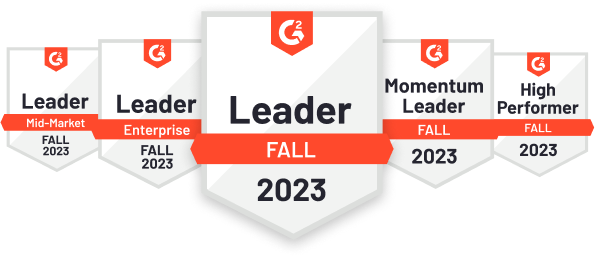 2,791 reviews

534 reviews