Free Guide
How to improve your local SEO with business listings
Creating and maintaining up-to-date business listings across the web is a critical component of an effective local SEO strategy. Listings are a highly valued ranking factor which means the more places you're listed, the more search engines trust the accuracy of your company data—boosting your chances of ranking well in local searches. By the end of this guide, you'll have a firm understanding of how to optimize your business listings to increase online discoverability and reach more consumers.
In this guide, you'll learn:
The SEO value of listings

How to increase referral traffic through listings

How to avoid errors in your listings

The impact of listings on voice search

How to manage listings for multi-location businesses

...and much more!
Interested? Here's a Sneak Peek
Abstract
Following local SEO best practices is essential for boosting both your search ranking and your online customer conversions — the two go hand in hand. Google regularly updates their algorithm to adjust to evolving online consumer behavior, and that's why when you build trust with consumers, you simultaneously build trust with Google.
With this in mind, consider that 46% of all searches are for a local business or service. That means if you're not leveraging local SEO best practices, you're missing an opportunity every time someone searches for your products or services online. Trust us when we say you don't want to miss these opportunities, because there are millions searching on Google this very second.
About 89% of people search for a local business on their smartphone at least once a week, with 58% searching daily. From that search, 72% of consumers will then visit a store within five miles. If your local SEO house isn't in order, then your business is almost certainly not on their radar.
Introduction
You likely already understand the importance of ensuring your business is easily discoverable online. While creating content and writing blogs can help, an even more important step to ensure the longevity of your business' search engine ranking is creating and maintaining up-to-date business listings across the web.
A local business listing is an online profile that contains your business name, address, phone number (NAP) and other details. There are literally thousands of websites and directories that allow local companies to create free business listings. You may already know some of the popular ones, such as Google My Business, Bing Places, Internet Yellow Pages and Yahoo! Local.
What makes listings so influential on SEO is that many online directories share data with each other. That means the more places you're listed, the more these directories trust the accuracy of your company data—increasing your chances of ranking well in local searches.
Additionally, business listings offer citations that search engines like Google, Yahoo and Bing incorporate into their algorithms to determine search ranking. At the heart of all of this is your company's contact information, aka "Name, Address, Phone Number, or NAP.
The SEO value of NAP
NAP is a huge Google ranking factor in local search results and Google Maps. A study from Moz identified that accurate NAP information is among the top 5 most important factors for local pack ranking and localized organic ranking.
The more your business is listed on trusted online directories, the more likely your business will also rank well in local searches. Business listings send signals to Google and other search engines to validate that your company is a reliable resource for relevant search queries.
The quantity of listings, the accuracy of your listings, and the quality of the online directories can affect how Google perceives your online presence. This is why it's important to pick your citations wisely.
Download this guide for more insights
Birdeye gets you real results that help you be found
Data is from over 100,000 Birdeye business customers
Birdeye: The Obvious Choice
Winning over 400 awards for 10 quarters in a row, Birdeye is the most-awarded and highest-rated customer experience software for businesses of all sizes.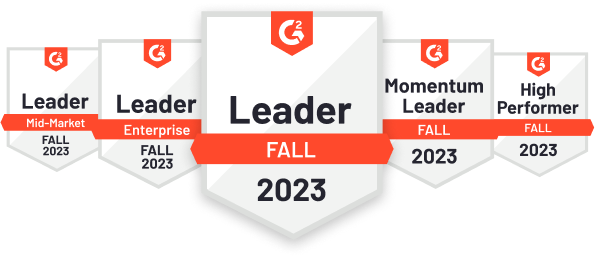 2,793 reviews

534 reviews