Free Guide
The complete guide to digital payments for local businesses
Digital payment methods like Google Pay, Apple Pay, and PayPal are more popular than ever. In fact, a McKinsey study found that 82% of Americans made a digital payment in 2021.
Digital payments aren't just faster and more secure than cash and credit cards — they're also more convenient. Customers can make digital payments anytime, anywhere. In this guide, we'll tell you more about digital payments and help you decide which methods are ideal for your business.
In this guide, you'll learn:
All types of digital payment methods

How to make digital payments work for your business

Why your business needs an integrated payment system

How to best implement digital payments
Interested? Here's a Sneak Peek
Introduction
In a world that is increasingly digital, it's no surprise that digital payment processing is on the rise. While cash may still be king in some places, it's never been more convenient to pay through digital payment methods than now. Why? Because with so many people relying on smartphones and other devices to stay connected, it only makes sense that we would also use them to make and receive payments.
A study from McKinsey on digital payments found that 82% of Americans used digital payments last year. The transition to digital payments has been gradually increasing for a while, but the pandemic caused a rapid acceleration in this trend.
Digital payments offer some advantages over traditional methods like cash and checks:
Faster and more efficient
Available anywhere and any time
More secure with encryption that protects sensitive information
Yet, as a business owner, deciding which digital payment methods are best for your business can be daunting. In this guide, we'll break down all the types of digital payments, including their advantages and disadvantages, to help you decide.
Back to the basics
Before we get into all the types of digital payment methods, let's talk about what we mean by digital payment.
Digital payments are made electronically, from one account to another, using digital devices like smartphones, tablets, point of sale (POS), or computers. They can also be called electronic payments. This includes bank transfers, mobile money, and payment cards like credit and debit cards.
Here are a few digital payment examples:
Sending a payment through a smartphone
Paying a bill online
Using a mobile wallet to pay for groceries
Types of digital payments and their advantages and disadvantages
Here's a quick view of the most popular types of digital payments:
Online electronic payment systems (includes: electronic bank transfers, eChecks, and wire transfers)
Contactless payments
Mobile payment apps
Mobile wallets (also known as digital wallets and eWallets)
Virtual payment cards (virtual card, digital card, and single-use card)
Scan to pay (also known as QR code payment)
Buy now, pay later
Cryptocurrencies
Download the guide to get a better idea of which methods will work best for your business.


Birdeye gets you real results that help you be found
Data is from over 100,000 Birdeye business customers
Birdeye: The Obvious Choice
Winning over 400 awards for 10 quarters in a row, Birdeye is the most-awarded and highest-rated customer experience software for businesses of all sizes.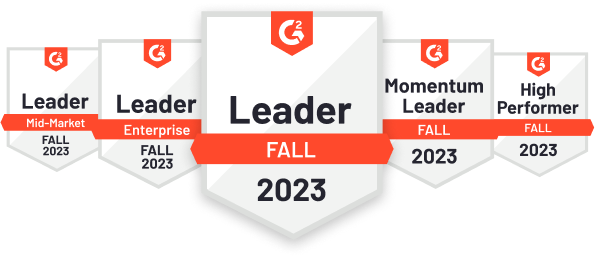 2,787 reviews

532 reviews