Free Guide
The ultimate social media marketing guide for local businesses
Nearly 75% of people use social media to research businesses and brands before making a purchase. When used correctly, social media is an incredibly powerful marketing tool – but many businesses don't know where to begin.
In this comprehensive guide, you'll learn everything you need to know about social media marketing for local businesses. As an added bonus, we've also included some ready-to-use social media templates to help kick-start your social media marketing journey.
In this guide, you'll learn:
Which social media platforms you should invest in

How to set social media goals and measure KPIs for success

Tips to get the most from your social media program

And more
Interested? Here's a Sneak Peek
Introduction
Since its inception in the late '90s, social media has completely changed the way we communicate and connect with one another. It's an essential part of our everyday lives, and there are no signs it's slowing down.
Social media is also a powerful marketing tool used by businesses of all sizes. It's especially important for local businesses looking to connect with their communities and grow their customer base.
However, understanding how social media works and how to use it effectively can be challenging. In this guide, we'll walk you through everything you need to know about social media marketing for local businesses. We'll start by discussing some of the key concepts and benefits of using social media. Then, we'll take a look at some of the more popular platforms and dive into a number of social media marketing strategies that are proven to work for local businesses.
What is social media marketing?
At its most basic, social media marketing is the process of using platforms like Facebook, Twitter, and Instagram to build relationships and interact with customers. By sharing valuable content, engaging with customers, and running targeted ads, businesses can create a connection with their audience and promote their brand.
When used effectively, social media marketing can be a powerful tool for driving sales and growing a business. Of course, social media marketing is not without its challenges. From managing negative comments to staying up-to-date on the latest platform changes, businesses need to be prepared to put in the time and effort to make their social media presence successful. For those willing to invest the time and resources, social media marketing can be an effective way to take their local business to the next level.
Benefits of social media marketing
The benefits of social media marketing are vast and varied. Businesses that take advantage of this powerful tool can see tremendous results. Benefits include:
Targeted reach

– Social media platforms allow businesses to target potential customers based on demographics, interests, and behaviors.

Increased traffic

– By sharing engaging content and running ads, businesses can drive more traffic to their website, store, or event.

A personal touch

– Social media puts businesses within reach of their customers. This can help customers feel more connected to the business and may make them more likely to return in the future.

Brand awareness

– In today's highly connected world, people are constantly sharing information and experiences online, and by creating a presence on popular social media platforms, businesses can tap into this large pool of potential customers.

Generate quality leads

–Continuously generating new leads is important to a business's success. By building a presence on popular social media platforms, businesses can reach a wider audience and create more opportunities for engagement.

Increased sales

– Some businesses may be able to increase sales directly through social media marketing, while others may see increased sales indirectly through improved traffic and brand awareness.

Relationship building

– To continue to grow, businesses need to listen to what their customers are saying and customers need to feel like they're being heard. That's where social media can help. By engaging on social channels, businesses can build the kind of relationships that lead to loyalty and repeat business.
Social media content strategy checklist
The content you share on social media is a key part of your overall marketing strategy, but it can be difficult to know exactly what types of content you should share and when. To help out, here is a checklist that covers the most important aspects of a social media content strategy:
Define your target audience

– Who are you trying to reach with your social media posts?

Competitive research

– What types of content are your competitors posting and how well is it working?

Audit content

– Is your current content stale and does it still resonate with your target audience?

Content types

– Does your audience gravitate towards photos, videos, infographics, etc.?

Post frequently

– How often should you be posting to social media and what time is best?

Best platform

– What social media platform(s) are most popular with your target audience?

Available resources

– Do the budget and resources make sense for your content plans?
Once you've determined the content strategy, you'll want to make sure to apply specific objectives and tactics so that your content reaches its full potential. You'll also want to measure progress by defining the relevant KPIs that can help continually evolve your content strategy.
Stay connected with Birdeye Social
With Birdeye Social, you can elevate your social media presence and improve your online reputation with our latest social media management tools. Now, you can easily share customer reviews directly to your social channels, see and respond to posts from popular platforms, and generate reports for insights on important social media metrics. Combining Birdeye with the power of social media will keep your local business ahead of the competition and at the top of search results, where it belongs.
This is just a sneak peek. Download the guide today.
Birdeye gets you real results that help you be found
Data is from over 90,000 Birdeye business customers
Birdeye: The Obvious Choice
Winning over 400 awards for 10 quarters in a row, Birdeye is the most-awarded and highest-rated customer experience software for businesses of all sizes.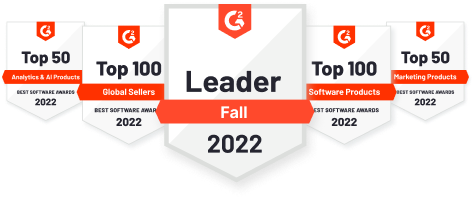 2,438 reviews

460 reviews