Free Webinar
How to future-proof your business with digital transformation
The businesses that are able to survive even the worst recessions and unexpected events are those that embrace flexibility. Here's how you can use digital transformation to make sure your business thrives in any circumstance.
In this webinar, you'll hear:
How to prepare your business for the future by investing in customer experience

How to create quality customer interactions through chat, text, and video

How to score new customers through webchat
Who you'll hear from
Aaron Novello
Real Trends Best Real Estate Agents
The Novello Group
Barbara Jackson
Customer Experience Specialist
Birdeye
Kristen Parkhurst
Marketing Director
Emerald Lawns
Walt Petticrew
Chief Marketing Officer
Emerald Lawns
Birdeye gets you real results that help you be found
Data is from over 100,000 Birdeye business customers
Birdeye: The Obvious Choice
Winning over 400 awards for 10 quarters in a row, Birdeye is the most-awarded and highest-rated customer experience software for businesses of all sizes.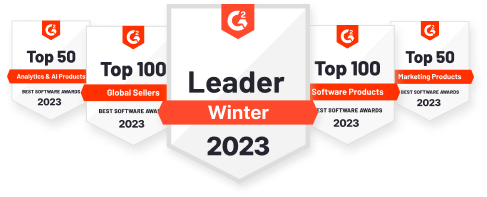 2,644 reviews

491 reviews