Free Webinar
How to use Google's Business Messaging tool to get new customers
When customers need a business, product, or service, they look to Google. In fact, 70% of online experiences start with a search engine and 92% of those searches start on Google. But today's leading businesses aren't just being found — they're engaging the moment they're discovered with Google Messaging.
In this webinar Google's Head of Channel Partnerships & Alliances, Stephen Brough, will join Birdeye to show us just what makes Google Messaging such an indispensable tool for your business.
In this webinar, you'll hear:
How Google Messages can shift consumer behavior

How the rise of automation favors both customers and business

How Google Messages can help you drive revenue

And much more
Who you'll hear from
Caroline Martinez
Digital Marketing Evangelist
Birdeye
Stephen Brough
Head of Channel Partnerships & Alliances
Google
Interested? Here's a Sneak Peek
How to use Google's Business Messaging tool to get new customers
Businesses and customers must develop a clear and open communication channel. Being accessible to customers is every business' priority. Easy communication means faster query resolution, better customer service, and happier customers. Not to mention the great reviews.
But this usually means spending long hours answering phones and emails, setting up a contact center, or working with expensive solutions. Most solutions fall short of the ideal, with longer wait times on high-traffic days. These can be especially challenging for local businesses looking to scale operations and build a stronger online reputation.
Now, for businesses with an active Google Business Profile, connecting with customers and responding to them is easier than ever. You can now activate Google Business Messaging, allowing customers to reach your business anytime and make sure you never miss an important message.
Listen to our webinar with Google's Head of Channel Partnerships & Alliances, Stephen Ross, to learn more about this fantastic solution.
Watch the full webinar today.
If you want to know more about what is being discussed in the webinar, read on for a sneak peek of some great insights on Google Business Messaging.
Excerpt from Webinar
Stephen Ross answers questions about Google's Business Messaging tool.
Birdeye: What is Google Business Messages?
Stephen Ross: With 70% of online experiences starting with a search engine, the majority of people turn to Google. And to support their journey, we've created Google's Business Messages.
When people are searching for a product or service on Google they can message the business they discover through Google search and maps. Why is this important besides discovery? Google Search and Maps drive engagement. In the U.S. alone, Google Search and Maps drove 2 Billion direct connections per month in 2020 via phone calls, requests for directions, bookings, and reviews.
The search results already contained the helpful map, call buttons, and search results. We have a "chat now'' button, thanks to Google's Business Messages. People can instantly start a conversation with a business like yours, as soon as they discover you.
With customers expecting simplicity, speed, and convenience, Google Business Messages are a modern way for businesses to stand out from the competition. Plus, Google's Business Messages are not only for customer support. Research shows that customers who use chat in the discovery process are 3x more likely to buy a product.
Birdeye: We understand that Google Business Messages gives people an easy way to contact a business, especially when the purchase intent is high. There are communication channels like phone, email, and other social platforms. So why is it essential for a business to adopt Google Business Messages as a communication channel within its business model?
Stephen Ross: There are three reasons.
Evolving user habits.

Google's vital role in discovery and engagement.

The cost of other approaches to communicate with prospects and customers.
To start with user habits, people are chatting more and calling less. Look at your phones today. You'll notice that you're messaging more than calling daily. Messaging is where interaction is shifted.
Number two, Google is perfectly positioned to help in business discovery and engagement. As mentioned, 70% of online experiences start with search engines, and Google already has a helpful one-click column, map buttons, and search results. And those helped drive the 2 Billion connections per month in the United States alone in 2020. So for Google to add a messaging button to search results is leaning into this trend and helping businesses do the same.
And the third area we would like to talk about is cost. Businesses spend approximately $1.3 Trillion across the quarter trillion customer service calls each year. Roughly, the math is about $5 per call. If you think about it, $5 is a lot of money. So, calling is better for businesses and consumers to connect, fiscally speaking too.
It can be inconvenient for your customers too because they have to dedicate the time to make the call. We know it's expensive for the business too. So I would go back to the businesses and say, why not give people the option to message your business?
Birdeye: Have you noticed any recent trends in business messaging that you can tell us about?
Stephen Ross: Yes, we did see a few trends.
The first trend is call deflection. We're starting to see that people prefer to chat or message businesses.
Another interesting trend is accelerating a purchase moment. With business messaging, you can connect with a customer in the need/discovery phase and help them arrive at a purchase moment very quickly with just a few back-and-forth conversations.
Typically, something like that would have taken valuable time to make a phone call, a few website visits, or a drive down to the business and talk to someone in person. But you can achieve the same results virtually through Google Business Messages, where your customers can still talk with a person or a conversational bot and get the information they need.
The third trend is automation. With natural language processing in AI, we're seeing this become a great experience. And there are many tools out there to do that for you.
We are starting to see companies that specialize in automation achieve a 70% to 80% containment rate on questions, which means that only 20% to 30% of conversations are branching out to a human agent.
This means that businesses can now save costs by establishing a chat solution that comes before their employees. They can divert their resources to deal with just the remaining 20% to 30% questions or cater to the customers who are walking in the door.
Google Business Messages truly holds the potential to change how businesses and customers connect and moves the needle in the right direction. By activating this solution, you can now evolve with changing user behavior and delight your customers.
Learn more about Google Business Messaging and how to set it up for your business.
Watch the webinar now.
Birdeye gets you real results that help you be found
Data is from over 100,000 Birdeye business customers
Birdeye: The Obvious Choice
Winning over 400 awards for 10 quarters in a row, Birdeye is the most-awarded and highest-rated customer experience software for businesses of all sizes.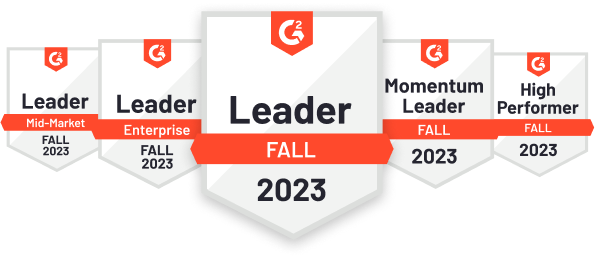 2,793 reviews

534 reviews