Free Webinar
Reviews to revenue: Reputation management for multi-location businesses
A strong online presence isn't a nice-to-have for your local business — it's a requirement. Because with the right strategy in place, you can thrive and grow at scale, all while shielding yourself from inevitable poor reviews and feedback that can hurt your image.
In part three of our masterclass series, you'll learn tips that will help each and every one of your locations stand apart from your competition on Google, Facebook, and other review sites. Included are tips on how to get more reviews, manage negative feedback, and turn your happiest customers into your biggest cheerleaders.
In this webinar, you'll learn:
How to drive your online reputation at scale

How to generate reviews for all of your locations

How to use negative reviews to your advantage

And more
Who you'll hear from
George Grigoryan
Marketing Director
SEV Laser Aesthetics
Justin Meredith
Digital Marketing Evangelist
Birdeye
Interested? Here's a Sneak Peek
Reviews, reputation management, and revenue are closely linked for every business. As customers become more conscious of reviews in every industry, businesses have to make sure that they have a positive online presence to convert leads into customers. Birdeye recognizes the need for single location and multi-location businesses to have a firm understanding on how reviews and reputation management impact them.
The review and reputation management techniques apply to both one-location businesses and multi-location businesses. You still need to request reviews for your one location or your 20, but scalability is a challenge for multi-location businesses, something this webinar explores in detail.
As part of our Reviews to Revenue Masterclass series, this webinar dives into the significance of reputation management for multi-location businesses. To understand how a business can make sure their reviews impact their revenue, Birdeye speaks to George Grigoryan, Marketing Director at SEV Laser Aesthetics. SEV Laser Aesthetics is a full-scale multi-location medical spa with 27 locations in seven states.
This webinar has excellent insights for businesses looking to scale their operations and build a strong online reputation.
Here is a quick recap for those who still need to catch up on the previous episodes of our Masterclass series. The four pillars of online reputation management focus heavily on reviews because reviews bring many benefits to building a positive online reputation.
Reviews are responsible for a business's visibility online. They're one of Google's three most significant ranking factors in its search engine algorithm. In fact, nearly nine out of ten, or 89% of consumers worldwide make an effort to read reviews before buying a product.
Google needs to trust that your business is the best option for whatever the user is searching for. And the best way to build that trust is by having people endorse or vouch for your business through reviews. That gives Google the credibility signal it needs to rank you confidently higher in the search results. And when you practice review marketing and post your reviews to your website, you're also boosting your SEO by giving Google fresh content with keywords that add to your business's credibility and help you improve your ranking and build that trust with Google.
While you wait for the download, here is a sneak peek of the conversation between Birdeye and George Grigoryan.
[Excerpt from the Webinar]
Birdeye: Can you tell us more about SEV Laser Aesthetics's online reputation? How many reviews have those 27 locations brought in, and do you know your average star rating?
George Grigoryan: Of course. So at the moment, we have about 18,000 reviews online, shared among 27 locations. Our oldest locations have about 300-500 reviews just on Google alone. Our average rating is around 4.6 from those 18,000 reviews.
Birdeye: 27 locations and 18,000 reviews with an average star rating of 4.6 is a pretty big deal. It's challenging to accomplish, especially with how fast you have been growing in the past couple of years. So, I think it's safe to say that you are the perfect person to have for this discussion. What is your specific involvement with managing your company's online reputation?
George Grigoryan: I stepped in a year ago as the marketing director, before that there was not even a marketing department within the company. At the time, the partners managed it. I was handed a pretty big project when I stepped in as the official marketing director. A lot of things were already working out great. So my main contribution, especially the first year, was just let's, you know, tie all of this together and make it more systematic and holistic, so that opening brand new locations becomes more accessible and that the systems are put in place so that we can continue to just expand. That's where we're at at the moment.
Birdeye: That's awesome. And that should be the goal – to get to a place where you can develop a process so automatic that scalability becomes that much easier. How many people are currently involved in managing your company's online reputation across all 27 locations?
George Grigoryan: We're now at about seven people in the marketing department and all seven work on online reputation management. Additionally, all of the 500 people we employ across locations cater to the company's online reputation by catering to all our customers.
And obviously, the better they cater to our customers, the more feedback we get. But, within the reputation management platform, everything is so well automated that I could say there is zero involvement. The review requests are sent automatically. The replies to the reviews are automated as well. We have templates for each type of review that we could get. So, that part of not having to craft a new review response each time is taken care of as well. The only thing is when we get a negative review or direct feedback from a customer. When that happens, a location manager or receptionist always gets involved. They personally reach out and get in touch with the unhappy customer and see what we can do to improve the experience.
Ultimately, all of us are involved with reputation, but the day to day reputation management is pretty much automated.
Download the webinar to learn more about scaling reputation management for your multi-location business.
Download now.
Birdeye gets you real results that help you be found
Data is from over 100,000 Birdeye business customers
Birdeye: The Obvious Choice
Winning over 400 awards for 10 quarters in a row, Birdeye is the most-awarded and highest-rated customer experience software for businesses of all sizes.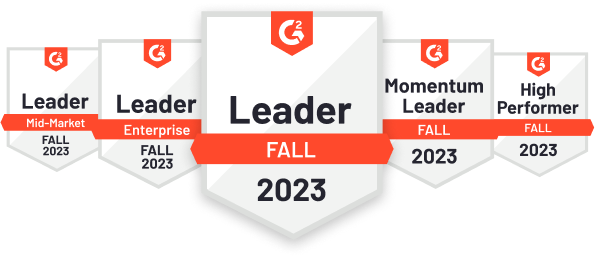 2,793 reviews

534 reviews