The Pew Research Center estimates that 85% of Americans now own smartphones. Just ten years ago, that number was at 35%. The penetration of mobile devices has big implications — it's reinvented the way that customers communicate with each other, the way they communicate with businesses, and the way they discover new products and services.
The modern customer isn't making purchase decisions based on what they see on billboards and other paid advertisements anymore. Instead, they're looking at review sites like Google or texting their friends and family members for recommendations. In addition, customers aren't satisfied as they once were with more traditional modes of communication like email. They want the ability to connect with businesses the same way they connect with one another: through mediums like chat and text messaging.
This means that the businesses that win aren't merely the ones with the best marketing campaigns. The businesses that are able to build a reputation for consistently providing great experiences across both physical and digital touchpoints are the ones capturing a growing share of demand.
To win in this new landscape, businesses need to consistently deliver fantastic experiences to their customers, then enable those customers to share their experiences. We call this process Experience Marketing.
In this article, we'll break down 4 pillars to help businesses in any vertical build a successful Experience Marketing strategy.
Pillar #1: Collect reviews
Reviews are essential for attracting new customers. 92% of customers consult reviews before making any purchase decision. There's an SEO impact as well — reviews are the third-largest ranking factor determining your search ranking. Here are a few tips for collecting reviews from your customers.
You can read more on how reviews impact SEO in our comprehensive guide. 
Send texts and emails that link directly to review sites
There's nothing wrong with asking for reviews in person, but your customers are busy people and will often forget about the request as soon as they walk out the door (or end the Zoom call). To make the process easy, send a review request via text or email that links directly to sites like Google and Facebook. The simpler the process, the more likely it is for customers to fulfill the request — all they have to do is click the link and leave a review.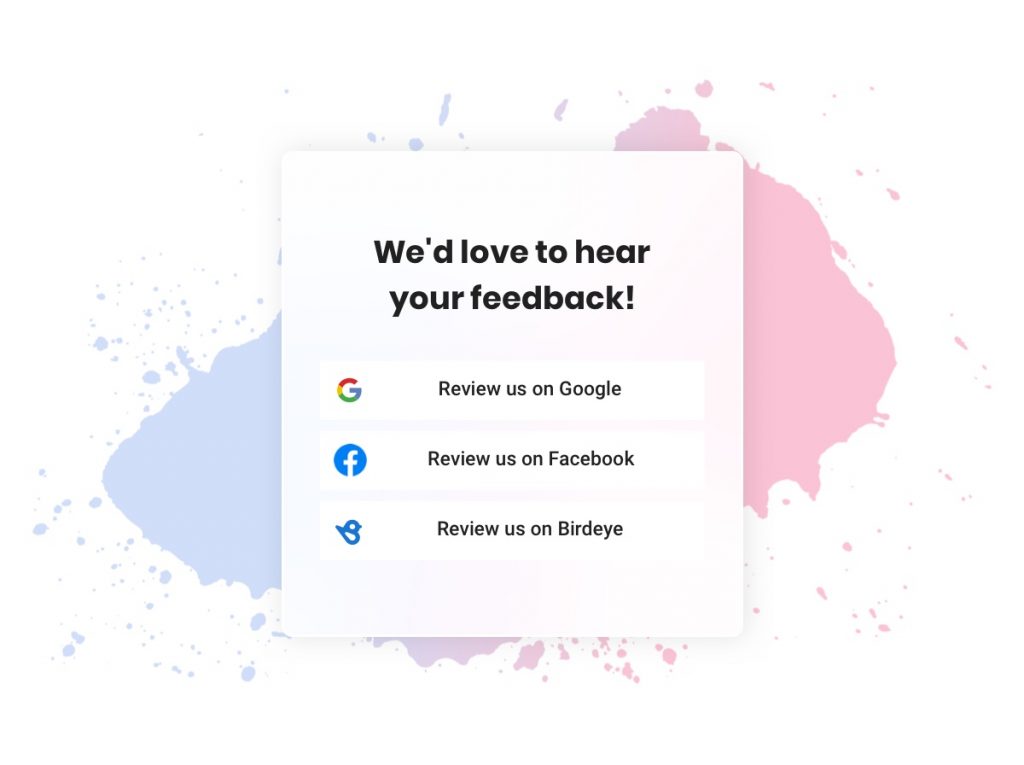 Send review requests in a timely manner
To get the best results, it's important to reach customers when the experience is still fresh in their minds. We recommend sending the review request the same day a customer makes a purchase. Waiting too long can mean that customers will forget the details of their experience and may no longer want to leave a review.
Find a platform that sends review requests automatically
Manually sending review requests for every new purchase can be a lot of work for your team. Luckily, there's a way to streamline the process. With the right integration with your software system, review requests can be sent automatically after a customer makes a purchase.
Check out our newest research report on the state of online reviews to get an in-depth view of the world of reviews and the latest trends.
Pillar #2: Build a referral program
According to Nielsen, 92% of customers are more likely to purchase a product or service when they get a recommendation from friends or family members. Here are a few tips to help you build an effective referral program. 
Send direct requests to customers
Just like reviews, the best way to get customers to refer your business is to send direct referral requests via email and text. If your customers are happy with your services and the process is easy, chances are that they'd be more than happy to tell family and friends about your business.
Find the right incentives
Experiment with different incentives to find out what works best for your customer base. These can be gift cards, discounts on future purchases, or even a simple thank-you note. Keep track of results and see which incentive produces the best results.
Track referrals digitally
Tracking referrals and incentives through a pen and paper system requires significant work from your team. To simplify the process, find a digital referral platform which allows you to contact new leads as soon as they express interest and fulfill incentives immediately.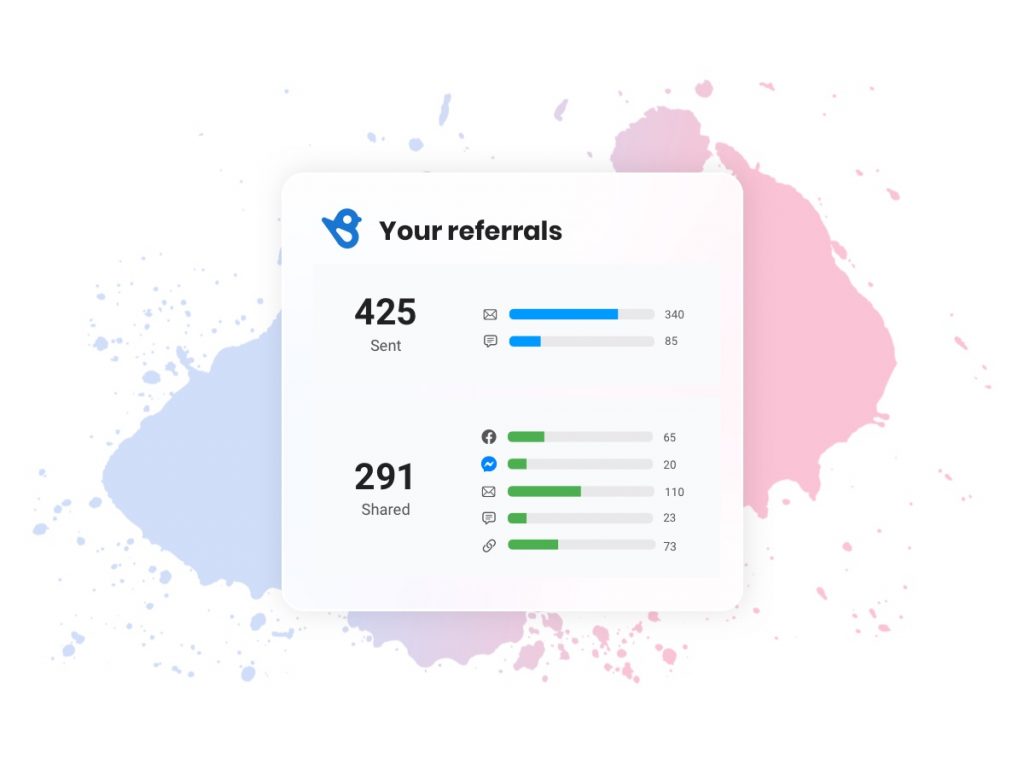 Pillar #3: Deliver seamless communication
To deliver great experiences, it's important to provide clear communication at every touchpoint. Let's break down how you can make sure that your team is actively communicating with customers from the moment they discover your brand.
Add livechat to your website
When a potential customer visits your website for the first time, make it easy for them to reach out to your team. Offer a website chat widget so they can get in contact with your team in an instant.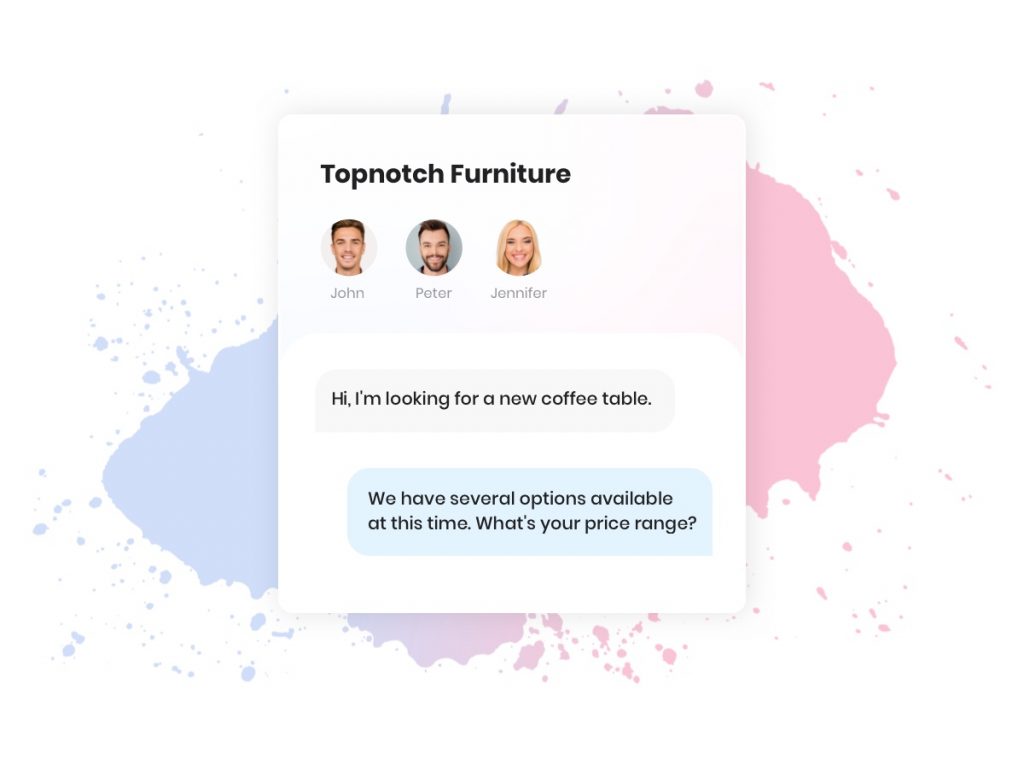 Embrace text messaging
Texting is a great way to share news, updates, and appointment reminders with customers. Studies show that 89% of customers prefer text messaging as a method of communication. 
Respond to every message in a timely manner
It's hard to keep track of all the different mediums that a customer might use to ask a question. After all, your team needs to pay close attention to email, text, chat, phone calls, Facebook Messenger, and more. Find a platform that allows you to centralize all of these messages in one place so you can respond to every message in a timely manner.
Pillar #4: Collect in-depth feedback
Nowadays, customer expectations are constantly changing, which is why it's important to regularly collect survey feedback and make improvements to your customer experience. Here are a few tips for collecting surveys from customers. 
Keep your surveys short and sweet
The longer your surveys, the less likely customers are to complete them. Ideally, a survey should take less than 5 minutes to complete.
Respond to negative feedback immediately
On the rare occasion that you do receive negative feedback from your customers, aim to respond within 24-48 hours. Most of the time, the initial negative impression of your brand can be changed if your team is able to get to the bottom of the problem the customer experienced.
Find a platform that supports reviews and surveys
Managing reviews and surveys on separate platforms creates unnecessary work for your team. You can save time for them by finding a platform that supports both products. As an additional benefit, your team will have a comprehensive view of customer feedback across both channels.
Get started with the #1 Experience Marketing platform
Looking to get started with Experience Marketing? Try Birdeye. More than 100,000 businesses use Birdeye to delight customers, amplify positive feedback, and automate processes. There's no other business on the market that provides a comprehensive view of the customer journey in one easy-to-use platform.
Originally published