It's harder for a business to stand out these days. Traditional marketing, such as content creation and social media, has become non-negotiable. Businesses have to work harder to make their marketing campaigns successful.
By tailoring customer marketing messages that resonate with customers' unique preferences, companies can unlock a powerful avenue for sustainable growth. Read further to know the key customer marketing strategies you need to improve your business's experience, retention, and loyalty.
Show up Where Your Customers Search
Want to see the impact of Birdeye on your business? Watch the Free Demo Now.
What is customer marketing?
Customer marketing is a marketing strategy that targets existing customers with the goal that they will buy again and become brand evangelists. Marketing to existing customers is an essential piece of your overall marketing strategy. Smart businesses prioritize existing customers to retain them for a sustainable long-term strategy.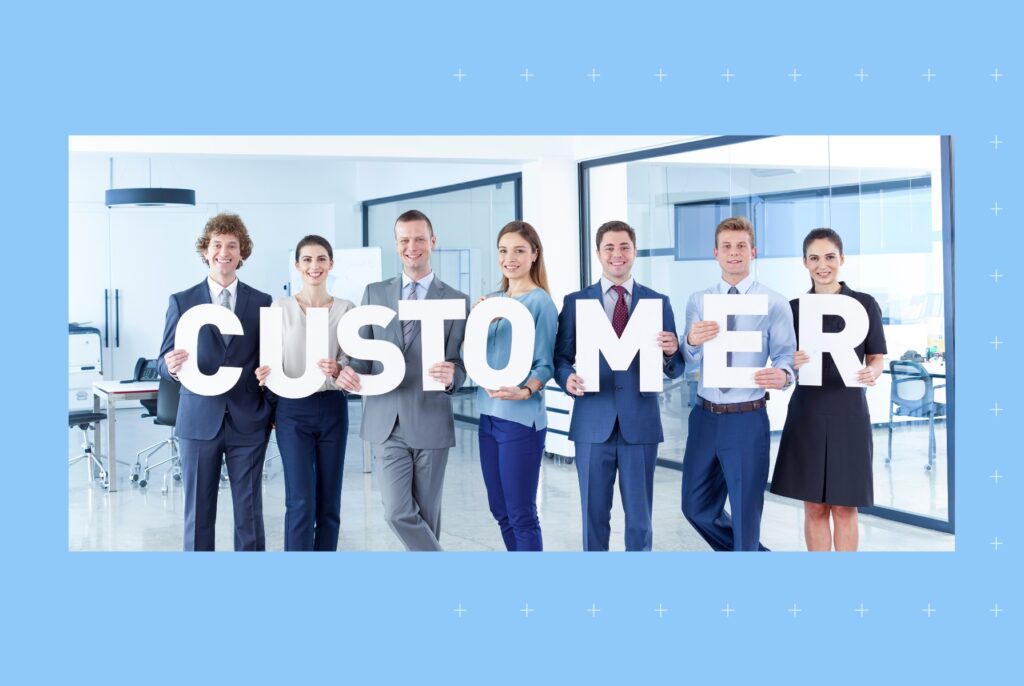 You can remember everything you need to know about a customer marketing strategy with the 4 C's:
Customer: Arguably the most important person in your business.
Cost: Loyal customers provide more value to your business than new customers.
Convenience: Make it easy for customers to buy again with exceptional customer service and a seamless experience.
Communication: Listening to and engaging with your existing customers is central to an effective marketing strategy.
4 Reasons why customer marketing is important
Growth-focused business owners tend to hyper-focus on finding new customers. We don't argue against signing on new prospects. We want to highlight how increasing customer loyalty helps your bottom line. Here are a few reasons:
1 – Acquiring new customers is expensive
You've probably heard that acquiring a new customer is five times more expensive than retaining an existing customer. But you may not have heard all the reasons that make chasing after new customers so costly.
You have to cast a wide net to attract new customers. Google ads, trade shows, and local events add up. And the scope of traditional marketing makes it difficult to target the ideal customer effectively.
Bringing people to your door is only half the battle. Your sales team has to do the heavy lifting to persuade a prospect to sign on as a new customer. This is because people tend to stay with those they know and trust.
2 – Current customers are more likely to buy from you
And that brings us to our next point. Your customer base is likelier to purchase from you because they already know and trust your brand. The longer they stay, the more they're likely to spend.
A loyal customer spends about 67% more about three years into their customer journey. But spending begins to climb after six months.
3 – Loyal customers become brand ambassadors
Imagine a marketing campaign that is twice as effective as traditional marketing. About half of consumers think targeted ads are intrusive. Most opine that their family and friends influence their buying decisions.
Studies have shown that a major purchase is based on the recommendation of someone they trust. Impressive numbers such as these make your customer base your most effective marketing team.
4 – Loyal customers are more valuable to your business's success
All of these are the most important reason you need a customer marketing strategy. Simply put, customer loyalty makes your business more successful. This is because loyalty increases a customer's lifetime value (CLV).
CLV represents the profit your company earns thanks to a customer relationship. Generally speaking, short-term customers don't generate a return on your investment. Loyal customers, on the other hand, are worth up to ten times more than their initial purchase.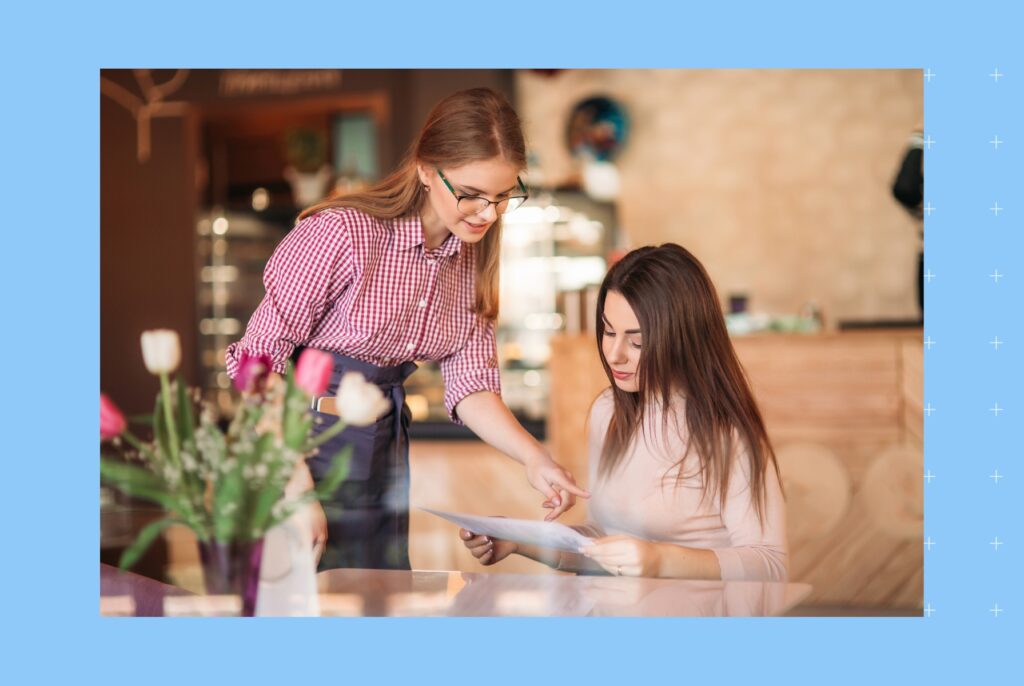 Key components of an effective customer marketing strategy
Now you know how important customer retention is to your company's success. Next, we'll get into the nuts and bolts of creating a winning customer marketing strategy.
Personalization
Customer marketing and traditional marketing each have a similar first step. You start by identifying your target demographics. Customer marketing gives you a leg up because you have more information about your customer base than your prospects.
Communication
Communication increases customer loyalty by creating an emotional connection with your customer base. Communicate with existing customers in a way that lifts them and makes them feel special. You can make your existing customers feel a sense of belonging when you invite them to join groups or attend events.
Upselling and cross-selling
When you combine customer loyalty with first-hand knowledge of their preferences, magic happens. Use what you know to upsell and cross-sell products and increase customer retention.
Customer service
Customer retention doesn't happen without customer satisfaction. We know you and your customer service manager already emphasize the importance of customer service. But we can't overstate it enough. Customer advocacy is the heart and soul of your customer marketing strategy.
Customer feedback
Eliciting feedback is a tried-and-true way to know how you're doing with customer satisfaction. Ask for feedback at every stage of the customer experience, starting with the sale and after every interaction with customer support.
Benefits of customer marketing
We've already talked about the ways customer marketing can increase your profits. Let's look at specific benefits you'll see within your organization when you market to your customer base.

Be found wherever customers are searching for you with – Listing
You can't help but amass positive reviews when top-notch service is front and center of your customer marketing plan.
Birdeye Listing will showcase customer testimonials where prospects will find them.
Build brand loyalty with – Reviews
Effective customer marketing can't help but overflow into your traditional marketing efforts. This is because news of customer success spreads on review sites. But collecting reviews is tricky.
Birdeye Reviews will automate your review requests and monitor reviews across hundreds of websites.
Offer exceptional customer experiences with – Messaging Webchat
Customer marketing means meeting your customers where they are. And with dozens of options from text to X (formerly Twitter), you risk dropping the ball and missing a message. Birdeye Messaging will allow you to manage your messages within a single inbox.
Drive customer referrals with – Referrals
Many people don't understand their sway over their loved ones purchasing decisions. You can nudge your most effective marketing team with Birdeye Referrals. Create persuasive email marketing templates, manage rewards, and measure referral success.
Accelerate customer advocacy with – Surveys
Data-driven companies are 20% more successful than their competitors. Make the most of your customer marketing efforts by conducting surveys. Birdeye Surveys will help you create simple, effective surveys. Then, AI will make sense of the resulting data. The insights you receive will show you where you're killing it and where you need to improve.
Improve your offers with valuable feedback with – Insights
Data detailing customer satisfaction is spread across the internet on hundreds of review sites. Your customer marketing strategy would be more effective if you could collect and make sense of that information. Birdeye Insights does just that with AI-powered analysis. See trends in comments and see how you stack up against the competition.
Increased sales quickly with – Appointments & Payments
Sometimes customer success stories come down to offering convenience. That's where Birdeye Appointments and Payments come in. Appointments make it easy for customers to schedule and remember appointments. Payments let them pay with almost any method, even flexible financing.
Increased brand awareness with – Social
Social media is a brand awareness builder for both customer marketing and traditional marketing. But keeping up with several channels can be challenging. Birdeye Social lets you manage all of your accounts on one screen.
Customer marketing based on types of customers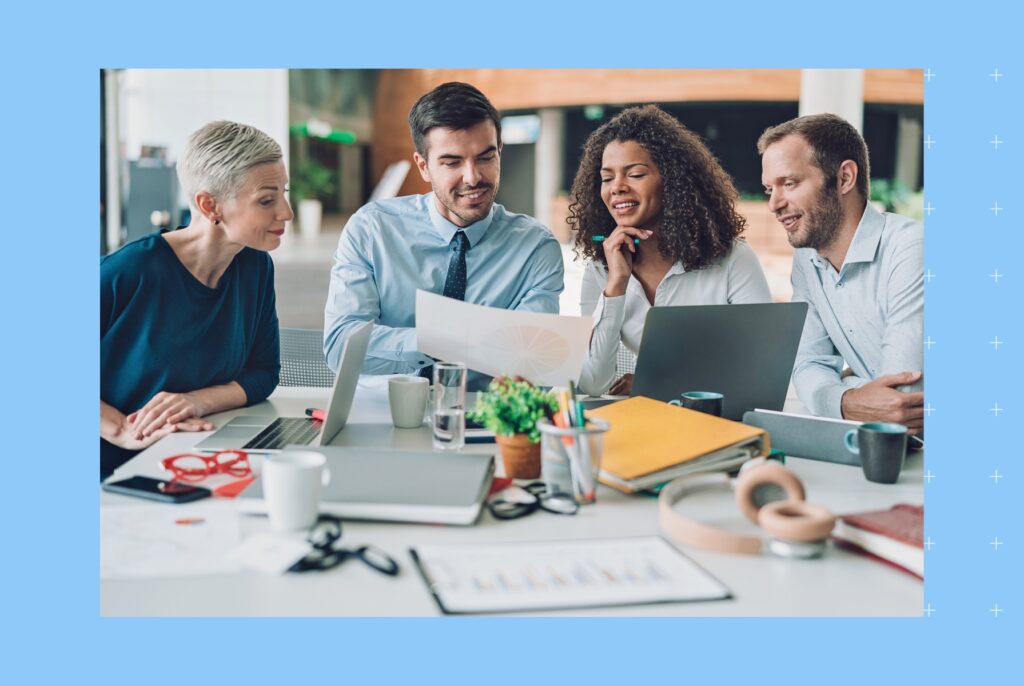 Not every long-term customer will have a high customer lifetime value. Customers that are angry, overly nitpicky, or slow to pay sometimes need more customer support. Identifying customers with high CLV potential and tailoring your marketing strategy to them will help you increase customer loyalty. 

Loyal customers
Loyal customers are why we love customer marketing. Brand ambassadors-in-waiting, these enthusiastic customers are cheerful, reasonable, and pay on time. They know a good thing when they see it. And they don't hop around for bargain-basement deals on inferior products.
Impulse customers
Impulse customers are eager to buy. But they'll also bolt after the next shiny thing. Market to these customers with frequent communications and personalized offers.
New customers
Think of new customers as tomorrow's high CLV customers. New customers have experience with your brand and may trust you. But you haven't established a strong emotional connection yet. Reach out to these customers frequently, and offer them deals on their next purchase.
Discount customers
Discount customers ghost you until your next big sale. If you price it low enough, you can always count on discount customers to move your inventory. Discount customers aren't all bad, though. They don't require a heavy time investment from sales or customer support.
Need-based customers
Your need-based customers are a different story. They tend to be the squeaky wheel that demands all of the oil. Rely on your data when deciding whether to pursue these customers with marketing. If they spend enough to warrant the extra labor, go for it.
Angry customers
Angry customers are almost always never worth it. People who bully and rage at your staff affect morale and employee retention. Sometimes, you need to do the opposite of customer marketing with these problem customers. And that's actively avoiding them.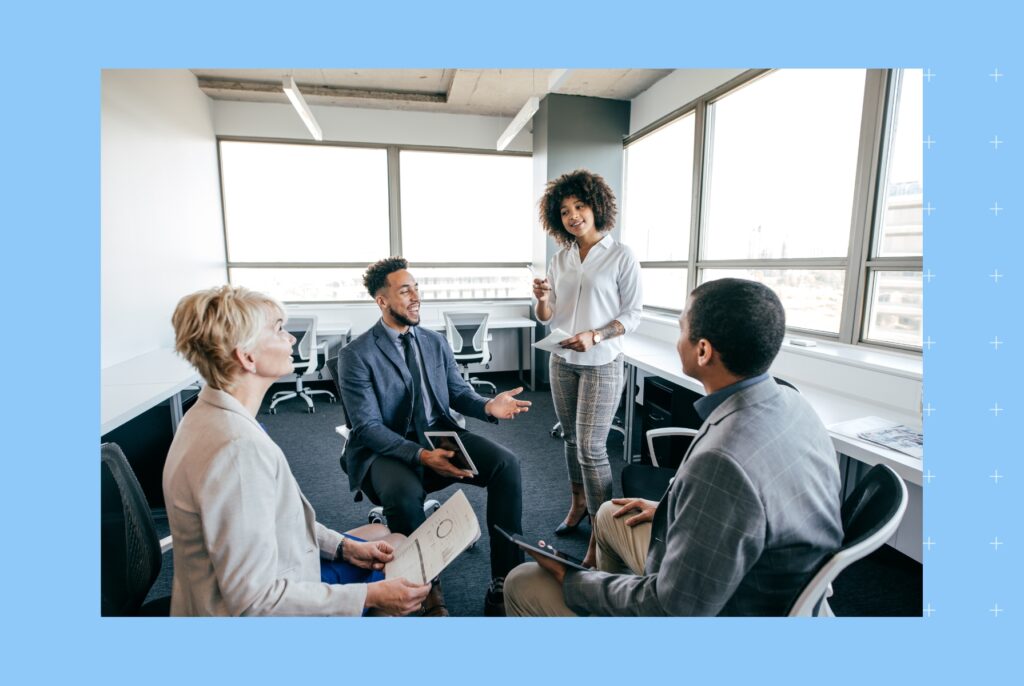 5 Steps to designing a memorable customer marketing strategy
Once you've identified what sort of customers you're creating the strategy for, your B2B marketing teams can create a memorable customer marketing strategy with these five steps:
Personalize your marketing materials.
Communicate about new products, sales, and company news often.
Create a loyalty program to encourage referrals.
Look for ways to upsell based on your customer's purchasing history.
Ask for feedback throughout the customer journey.
Role of customer marketing in an organization
Customer service is the bedrock of customer marketing. That means everyone (and we do mean everyone) in your organization contributes to customer retention.
Is only the customer success team responsible for customer marketing?
Customer marketing is everyone's responsibility. The customer success team is at the helm of customer marketing. They monitor customer satisfaction and resolve problems when they arise.
Customer marketing vs. product marketing – Which one should you focus on?
Customer marketing focuses on building relationships with existing customers. Product marketing, on the other hand, focuses on product strengths and its benefits to the customer.
Subaru has done an excellent marrying customer marketing with product marketing. Their "Share the Love" campaign gives customers a sense of belonging to something larger than themselves. And highlighting that Subarus are "the longest-lasting cars on the road today" translates a product's strength into a customer benefit.

Case study of marketing done right with Birdeye
Massey Family Chiropractic is an example of customer marketing done right. Birdeye partnered with Massey Family Chiropractic to develop a customer marketing strategy. Together, they earned 73 new reviews, resulting in a two-fold increase in calls and almost five times more website visitors.
Massey Family Chiropractic is just one that demonstrates the effectiveness of customer marketing. Birdeye customers, on average, see a 10% increase in revenue thanks to customer marketing.
FAQs on customer marketing
1. What is customer-centric marketing?
Customer-centric marketing targets existing customers to turn them into long-term brand ambassadors.
2. How to improve customer-centric marketing efforts?
Superior customer service is the heart and soul of customer marketing, along with communication, upselling, and asking for feedback.
3. What is the difference between product marketing and customer marketing?
Product marketing focuses on product benefits. Customer marketing aims to nurture the customer relationship.
4. What is customer product marketing?
Customer product marketing emphasizes how the product benefits the customer or solves their problem.
5. What is the difference between product marketing and customer success?
Product marketing is all about the product. The latest features, new technology, and costs are all highlighted. Customer success focuses on whether the product solves a need.
6. How does customer marketing work?
Customer marketing works by authentically nurturing customer relationships. People become high-value customers when they feel an emotional connection with a brand.
7. What are the four C's of consumer marketing?
The four C's of consumer marketing begin with a customer (the most important person). Cost examines customer value. Convenience and communication encourage customer loyalty.
8. How does marketing impact customer experience?
When considering that any communication is marketing, you can appreciate how marketing impacts the customer experience.
Build a memorable customer marketing strategy with Birdeye
Customer retention is a big deal. When it's all said and done, a mere 5% increase in customer loyalty increases your average profit per customer by at least 25%. And by now, you know keeping a customer is less costly than acquiring one.
You can start increasing customer loyalty by delivering exceptional service. But a well-rounded customer marketing strategy includes personalized communication, referral incentives, and feedback analysis. Birdeye has the tools you need to manage your customer marketing plan successfully.

Originally published