Finding the right healthcare provider has become easier than ever, thanks to the abundance of online doctor review sites. These platforms allow patients to share their experiences, rate medical professionals, and provide valuable insights to help others make informed decisions about their healthcare.
While Google Business Profile is widely known for its reviews, several other reputable doctor review websites offer unique features and insights.
This article will explore the top 11 doctor review sites, the importance of doctor reputation management, what makes them the most trusted ones, and how to list your practice on doctor rating sites.
Looking for a quick answer what is the best site for doctor reviews? Based on our research and patients' reviews, the top 11 are: 

1. Google Business Profile
2. Facebook
3. WebMD
4. ZocDoc
5. Vitals
6. Healthgrades
7. RateMDs
8. RealSelf
9. ScoreDoc
10. U.S. News Doctor Finder
11. Doctor.com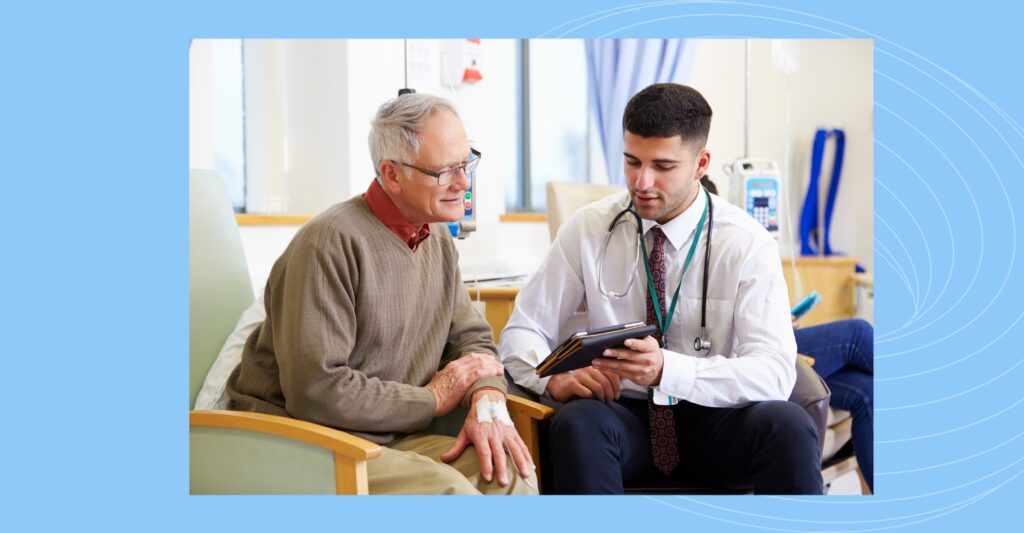 Top 11 popular and best doctor review sites
The top 11 doctor review sites are:
1. Google Business Profile
Google Business Profile is a free tool helping local businesses manage their online presence across Google Search and Google Maps.
Being listed here is crucial to new patient acquisition: 98% of consumers choose a business listed on page 1 of Google search results.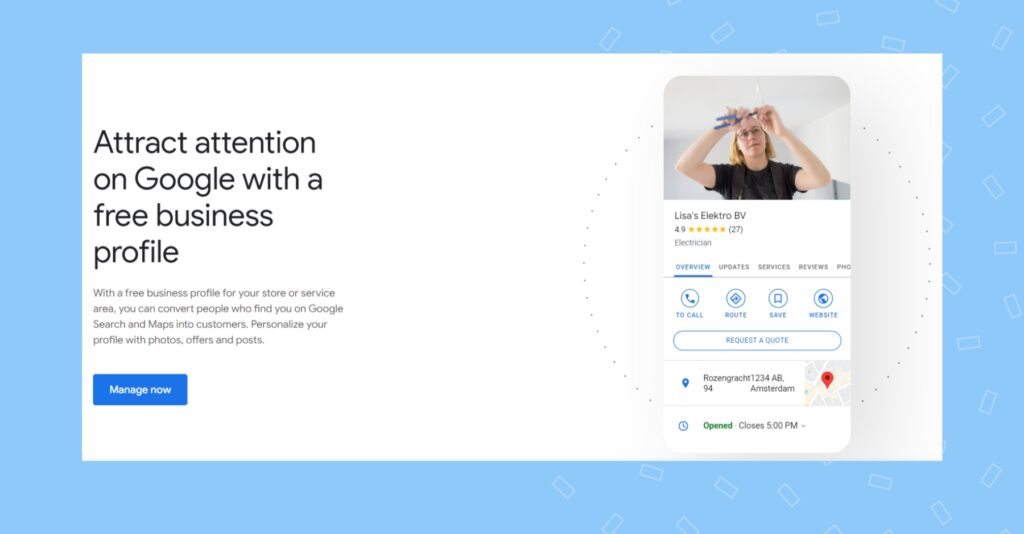 2. Facebook
Facebook is the fastest-growing review platform. You can enable reviews on your practice's Facebook page via the Facebook Reviews app, which will create a Reviews tab right on your page where patients can read and post reviews.
The great thing about Facebook is that most patients already have accounts, so leaving a review is quick and painless.
3. WebMD
WebMD offers personalized health tools and assessments that help users understand their health risks, monitor conditions, and set health goals. These tools distinguish itself from being just a doctor review site.
WebMD also delivers up-to-date health news about the latest developments in the medical field.
4. ZocDoc
ZocDoc lets patients explore doctors by specialty, a range of services, office locations, personnel educational backgrounds, and more. List your practice on ZocDoc to showcase your expertise and start collecting patient reviews.
For members, ZocDoc also offers instant appointment booking. ZocDoc shows up in the top results for 120 million annual doctor searches.
5. Vitals
Vitals is a user-friendly doctor review site to access detailed profiles of reliable healthcare providers. It provides robust search filters to narrow searches based on specific criteria.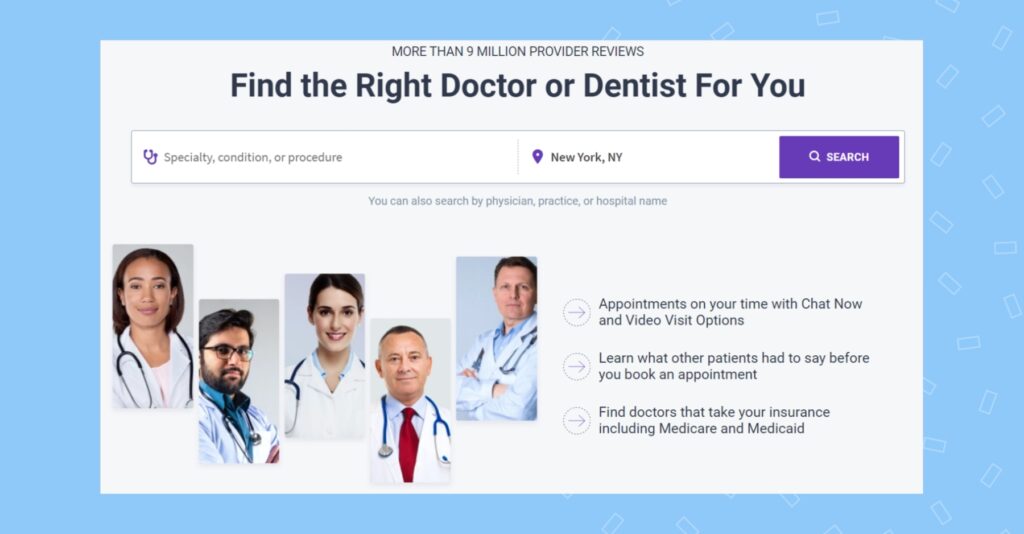 It goes beyond doctor reviews by offering informative healthcare articles and guides to stay informed about their conditions and treatment options.
Book and Confirm Appointments across Digital Channels
Want to see the impact of Birdeye on your healthcare practice? Watch the Free Demo Now.
6. Healthgrades
Healthgrades is a go-to resource to access an extensive database of medical professionals, hospitals, and clinics.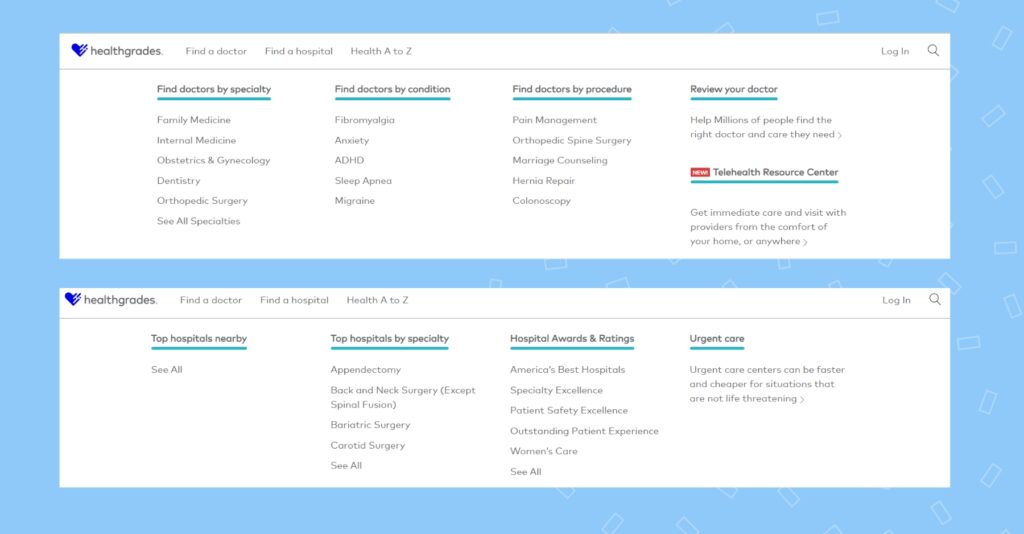 Apart from reading doctor reviews, users can access detailed profiles of healthcare providers, including their qualifications, patient reviews, and even insurance information on Healthgrades.
7. RateMDs
RateMDs is a doctor review site dedicated to helping patients find the best physicians in their area.
Its unique rating system evaluates doctors based on various factors, including punctuality, staff, and bedside manner.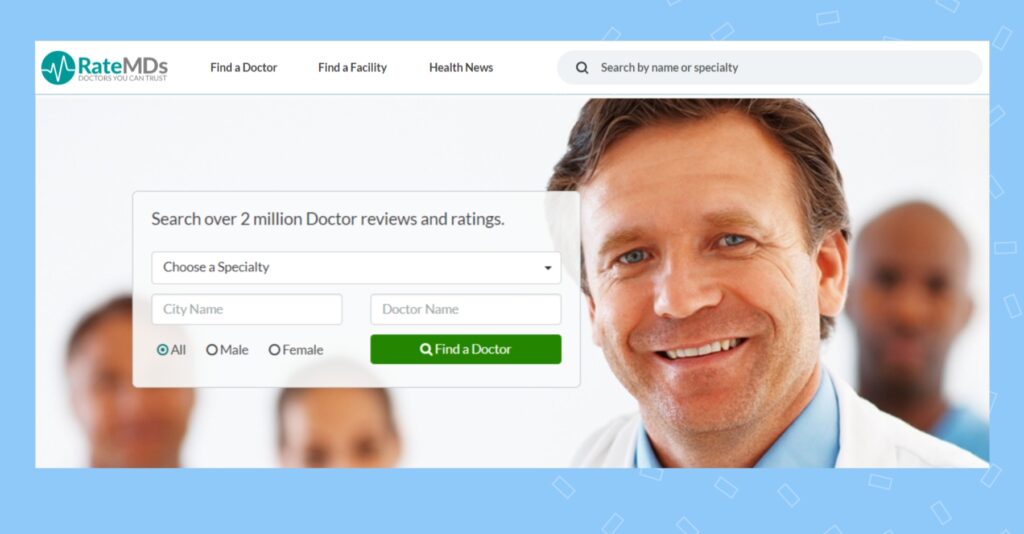 RateMDs recognizes outstanding healthcare providers through annual "Top Doctors" and "Patient's Choice" awards. These recognitions help patients identify reliable and highly rated doctors in their area.
8. RealSelf
RealSelf is a unique doctor review site specializing in cosmetic and aesthetic treatments.
One of the standout features of RealSelf is the extensive collection of before-and-after photos shared by patients. This helps them set realistic expectations and choose the right procedures and providers.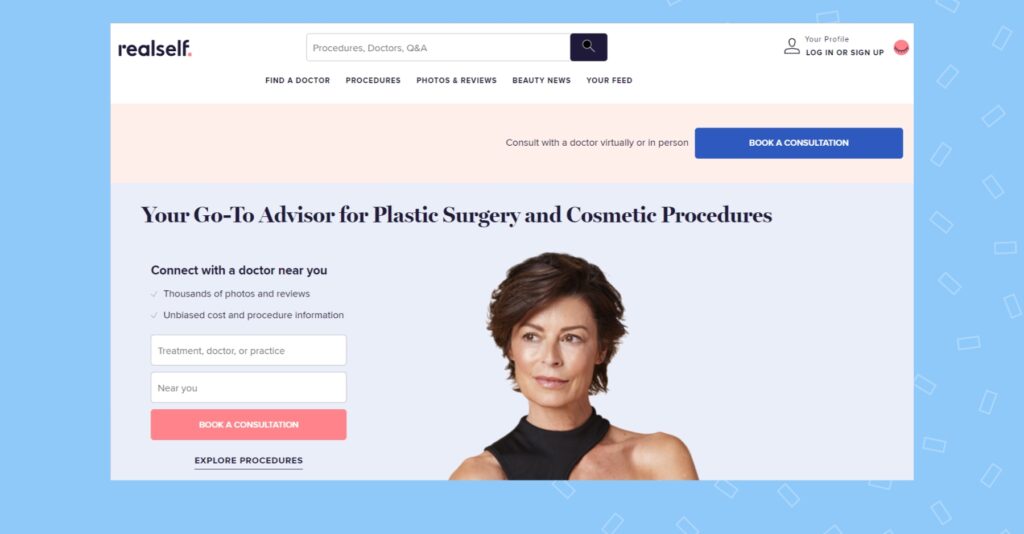 Beyond being a popular doctor review site, it stands out as it fosters a community of users who can ask questions and seek advice from healthcare providers and fellow patients.
9. ScoreDoc
One of the reasons why ScoreDoc is on the list of best sites for doctor reviews is that it respects user privacy and offers the option to post reviews anonymously. This feature allows privacy not always available on other doctor review sites.
ScoreDoc utilizes artificial intelligence-based comment analysis of doctors, specialists, or medical clinics to help patients make informed judgments during their selection process.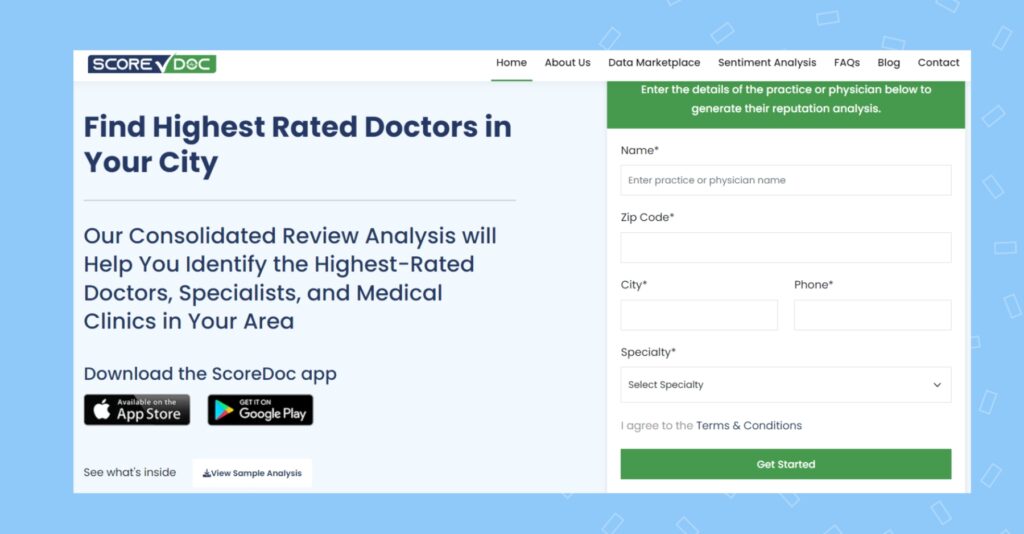 The analysis calculates the overall sentiment of all reviews of the selected healthcare providers on the seven most used review platforms.
10. U.S. News Doctor Finder
U.S. News Doctor Finder is a reputable and reliable platform that goes beyond a doctor review site. The platform provides estimated costs for medical procedures.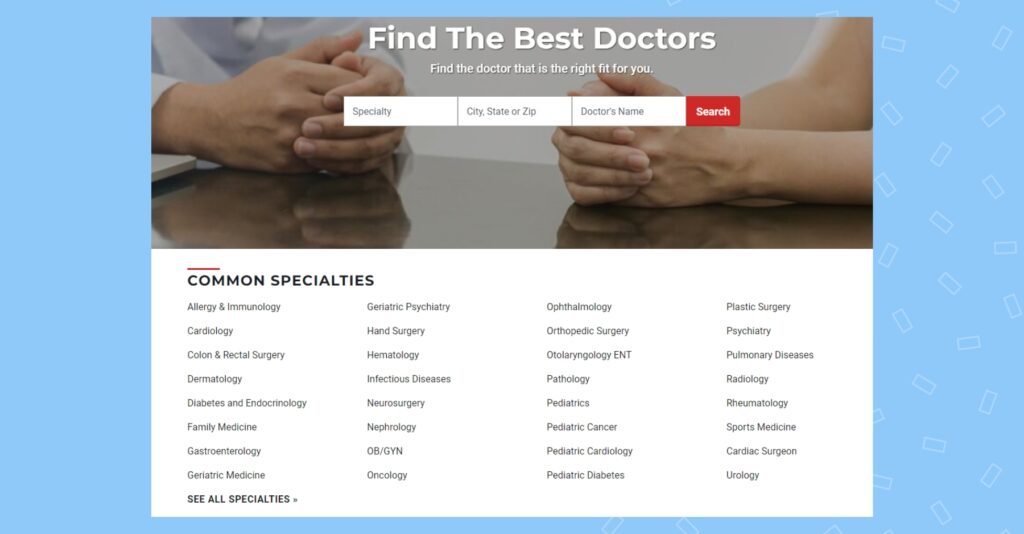 It ranks hospitals and healthcare facilities and provides procedure-specific data that allows patients to know specific medical treatments and surgeries. It also includes information about doctors who offer telemedicine consultations.
11. Doctor.com
On Doctor.com, users can search for doctors, read patient feedback, and even book appointments directly through the platform.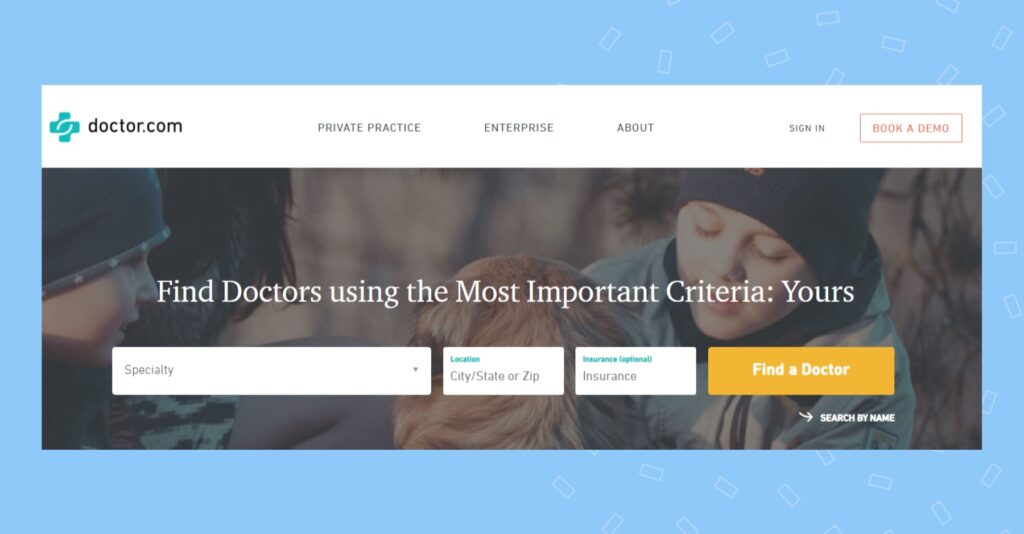 It stands out in the list of reliable doctor review sites because it offers customizable patient forms that healthcare providers can use to streamline administrative processes.
This efficiency benefits both the doctor and the patients.
Why are patient reviews on doctor review sites important?
Doctor review sites allow patients to share their experiences openly and honestly, which benefits the patients as:
It shows doctors are accountable for the quality of care.
Gives potential patients insights into how a doctor treats patients.
Honest patient reviews on doctor review sites help healthcare providers to:
Build a good online reputation
Online reviews are social proof of a healthcare provider's expertise and quality.
Patients want a service provider with a proven track record of success. When searching for one, they trust information from other patients the most.
Improve the patient experience
While positive online doctor reviews boost your reputation, bad reviews give you critical insights into what needs improvement. The quicker you act on negative feedback, the less you will start to receive.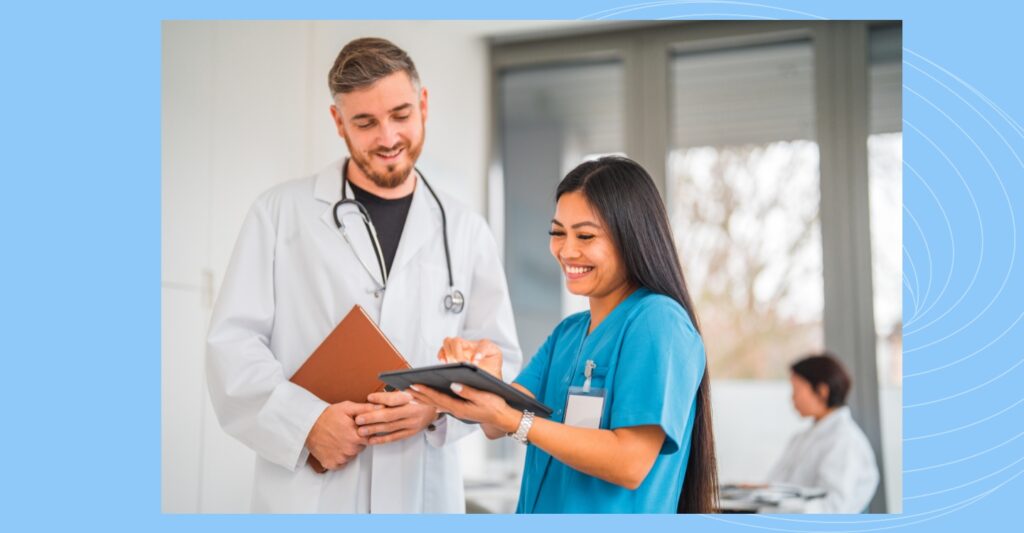 What is doctor reputation management?
Doctor reputation management involves shaping how your medical practice appears online. Whether you're an individual healthcare provider or part of a multi-location practice, your online reputation is crucial in a patient's decision-making process.
The following factors contribute to building and maintaining a positive reputation:
Patient reviews
Online reviews significantly influence a patient's doctor or medical practice choice. 71% of surveyed patients use online reviews as the first step to finding a new doctor. Physician ratings on review websites can impact whether a patient chooses or avoids a particular doctor or clinic.
Managing and responding to these reviews is essential for maintaining a positive online image because the better reviews you have as a physician, the more likely you are to see new patients.
Pro tip: Doctor reputation management platforms like Birdeye Reviews can help streamline this process, allowing you to monitor, manage, and respond to reviews efficiently.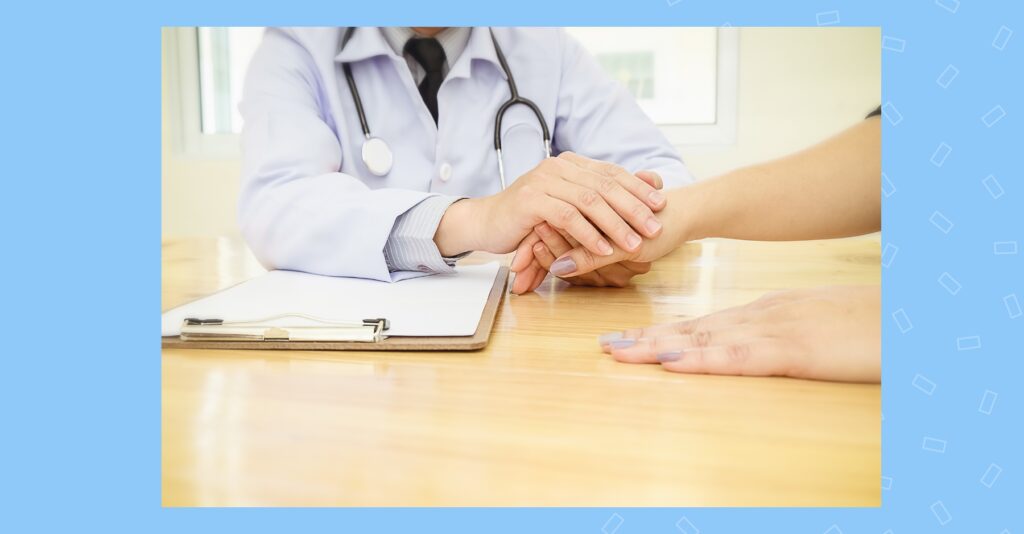 Your website
Your website is crucial to showcase your identity as a physician and improve your practice's SEO. Regularly updating your website with fresh content, such as through a blog, shows your active involvement in your field to patients and signals search engines that your site is current and relevant. This relevancy can positively impact your local business SEO rankings, increasing the likelihood of attracting new patients.
In addition, consider incorporating Birdeye's Webchat platform. It facilitates real-time communication with potential patients visiting your website.
By offering instant assistance and answering inquiries promptly, you create a more engaging user experience. Moreover, Webchat generates new patients by converting website visitors into leads and appointments.
Social media profiles
A professional presence on platforms is an essential part of doctor reputation management.
By leveraging Birdeye's Social media management software, healthcare providers can efficiently manage and enhance their social media presence. The AI-powered platform gives you a unified platform for publishing, engagement, and reporting so that you can:
Auto-generate content in minutes
Schedule multiple posts across account
Engage your followers in real-time
Access royalty-free images & media
Shrink your links
Get suggestions for relevant hashtags
It not only helps attract more patients but also strengthens the overall online reputation of your medical practice.
Online listings
Effectively managing your online listings is required for enhanced visibility, and Birdeye's Listing provides a powerful solution.
This AI-powered product ensures your practice is listed on various platforms. With it, businesses can optimize their information across multiple directories, enhancing their discoverability and credibility.
By leveraging the capabilities of Birdeye's Listing, businesses can streamline their online presence and benefit from the AI-driven insights that help stay ahead in the competitive healthcare landscape.
Pro tip: By leveraging the capabilities of Birdeye's Webchat and Listing, your strategy for doctor reputation management gains more credibility as you build a positive persona and actively generate new patient leads. 
How to list your practice on doctor review sites?
When establishing your presence on doctor review websites, ensure key details such as your name, address, and phone number must be precise. Google relies on accurate information to trust your practice as a reliable source. Discrepancies can result in a lower rank in local searches.
After confirming the accuracy of your business listing management, here's how you can optimize your practice listing:
1. Include comprehensive details
Beyond the basics, enrich your listing with additional information that resonates with patients. It includes showcasing your education, experience, and a personal bio to make your profile more approachable.
2. Add engaging visuals
Visual content makes your listing more attractive and gives potential patients a glimpse into your professional environment.
3. Highlight achievements
Showcase any awards, recognitions, or specializations that set your practice apart. This can help build trust and credibility among prospective patients.
4. Encourage patient reviews
Positive reviews contribute significantly to your online reputation and can influence potential patients' decisions.
Above all: Keep your listing current by updating information regularly. It demonstrates your commitment to maintaining an active and reliable online presence.
Recommended read: Check out how Birdeye's online reputation management platforms make achieving this easy.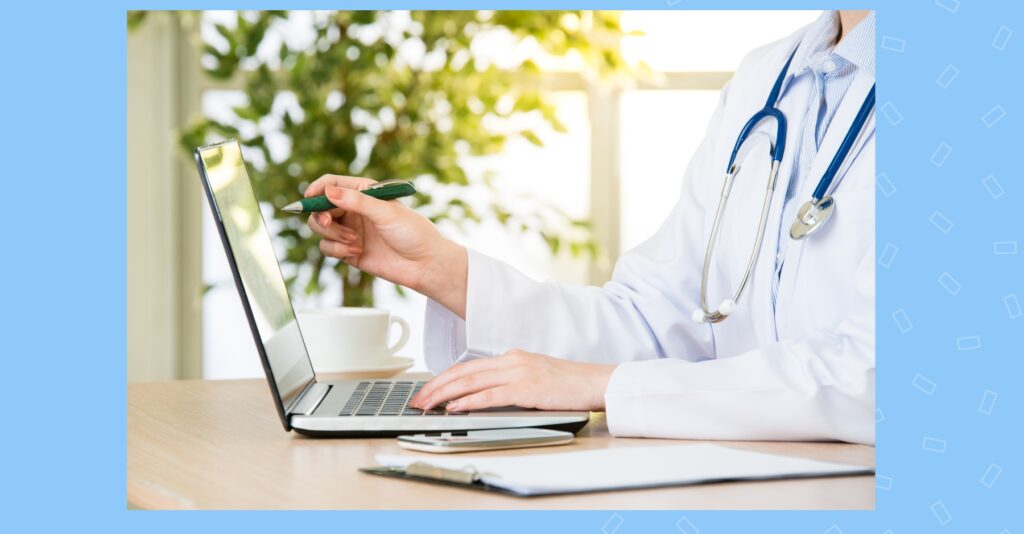 How can you get new patient reviews from doctor review sites?
Several ways to collect more patient reviews include manually sending follow-up emails, links, or codes on receipts or in person after a patient visit.
Two important patient review monitoring & management tips:
Set up your business account on each of these top patient reviews of doctors' sites
Include your up-to-date business information so patients can start finding you easily and leaving online doctor reviews
Ask your patients for reviews regularly
A 5-star rating doesn't mean you're in the clear. Patients also look at when the review was posted and value recent health provider reviews over old ones that may have become irrelevant. Also, a higher review volume makes search engines and customers trust you more.
However, the most effective way to boost review volume is by automating the process with review management software that lets you ask every patient for feedback after their appointment and alerts you whenever you receive a new review.
Monitor best sites for doctor reviews with Birdeye
Reviews are only becoming more important in the healthcare industry. You need a review management strategy to dominate the local competition and earn prospective patients' trust. This will not only earn you a great online reputation.
It will also help you understand your patients personally so you can consistently exceed their expectations and keep your spot at the top. It's a win-win.

Originally published