Customer service is a notoriously sore subject among consumers. Many of us have our own frustrating experiences with customer service, whether it be being stuck on hold for hours, being directed from representative to representative, or struggling to get in touch with a live human. But these roadblocks don't only irritate customers, they waste a business's time and resources. With video calls for customer service, businesses can deliver the seamless, personalized support that consumers often feel is lacking.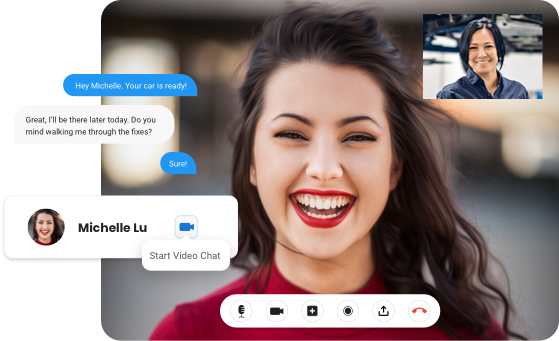 Why is video chat great for customer service?
Having an open line of communication between businesses and their customers is a key component of delivering a fantastic customer experience. Video chat equips businesses with one more tool to help them achieve clear customer communications. Here are some more benefits of video calls for customer service. 
Convert web visitors into leads
Want to see the impact of Birdeye on your business? Watch the Free Demo Now.
Omnichannel communication
Consumers have a growing need for businesses to deliver an omnichannel customer experience. Omnichannel customer service gives customers all of their brand interactions in one place. 
For example, if a customer is having an issue, they could start to solve it by seeking help through a livechat. If they cannot resolve the problem through livechat, then they could get on a call with a customer service representative with the click of a button. If the call isn't able to solve the issue, they could switch to a video chat. Records of all chats, voice, and video calls would be kept in one conversation history between the customer and the representative. 
When your business has omnichannel communications, you increase efficiency for your employees and the customer. When a business has the option of a video call for customer service, it reduces the customer drop-off rate by up to 70%. Fewer customers give up partway through the customer service cycle, helping them get the answers they need. Video calls for customer service help your business deliver omnichannel support to help your business run more efficiently.
Solve problems quickly, face to face
Sometimes the best way to solve an issue is by seeing someone face to face. This helps for a few reasons. First, it is easier to understand a customer's intent when you can hear the person's voice and read their body language. A customer's message over text can mistakenly be interpreted with a negative tone. Being able to look a customer in the eyes and read their facial expressions helps significantly in understanding their meaning.
Customers have an easier time explaining their concerns when they have the ability to use hand gestures or visually demonstrate what they are speaking of. Video chat helps both parties understand each other better to reach solutions quickly and efficiently.
Answer customer's main concern
Video chat eases customers' main concern: not being able to speak to a live person. Many customers become frustrated when they can't reach a live person to handle their customer service needs. Sometimes customers will call a phone number and need to wait on hold for a long time before they are connected to a real person.
Other times, people have experienced high employee turnover. They keep being passed along to different departments over the same issue. Video chat is an easy way to assure the customer that they are being listened to by a human being. Speaking to customers face to face assures them that your business wants them to have the best customer service experience.
Create interactive, personalized experiences
Consumers are seeking personalized experiences with businesses more than ever, and nothing feels more personal than speaking face to face. In a video call, the customer service representative is able to easily learn the customer's name, answer any questions, and go forward with a conversation.
It is easier to understand the individual customer when you can see their face and emulate a real-life experience. Video chat helps customer service representatives create an interactive, personalized experience, making customers feel important and valued.
How do different industries use video chat?
Here are some examples of how video chat can be used successfully by various industries to provide excellent customer service.
Automotive
The untrained eye cannot always tell when car troubles are an easy fix, or a professional multi-day job. In these situations, auto repair shops could set up video chat appointments to help their customers identify the issue. They could see if the issue could be solved by the customer, or if the car needs to be brought into the shop for repairs. This saves the customer time, boosting customer satisfaction. It also helps auto repair technicians to focus on cars that need more detailed work done.
Healthcare
Many doctors are not actively seeing patients during COVID-19. Dermatologists, psychologists, and even some primary care doctors are switching to virtual appointments through video chat. There are issues that do not always require an in-person meeting with a doctor, like allergies or headaches. Instead doctors can speak with their patients virtually about symptoms and prescribe them the medication they need. The convenience of these appointments will likely make video calls a more popular choice in the future as well.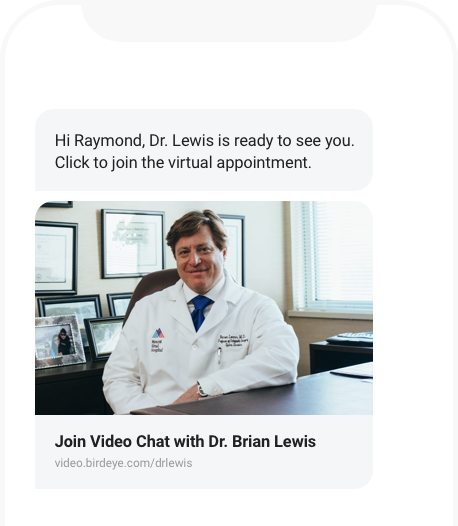 Home services
When customers need their roof repaired, their HVAC ventilation system cleaned out, or a window replaced, nothing can substitute an in-person appointment. However, video chat can be used to show the technician what exactly needs repair. This way, the technician has a better idea of what tools and parts are needed. They can also assess how long the job will take, and even give the customer a price estimate.
Legal
Legal professionals are using video chat to conduct virtual depositions and keep in contact with their clients. Depending on the case, clients may want to speak with their lawyers often. Video chat makes this possible and convenient for both parties.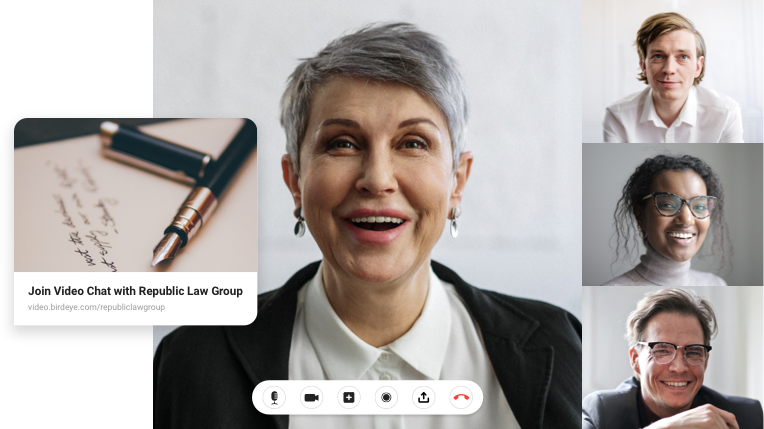 Real estate
During these uncertain times many people are uncomfortable with leaving their homes unless it is an absolute necessity. This presents an obstacle for real estate agents to provide the same high level of customer service. However, with video chat, real estate agents can give clients a virtual tour of the property, answer questions they may have, and move forward with closing a deal.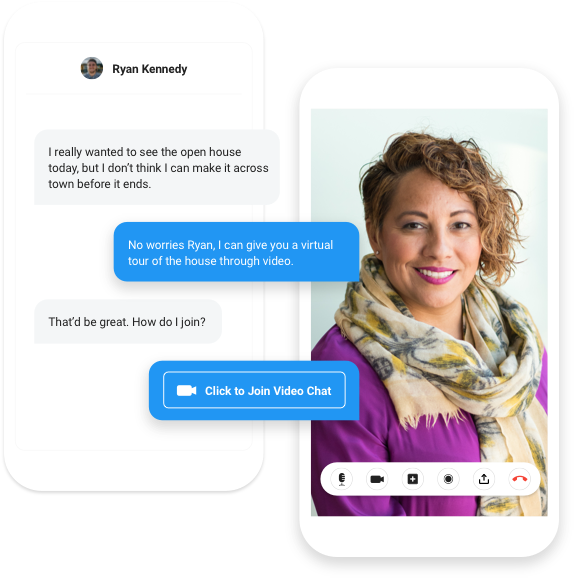 Financial services
When customers want to sort their taxes or seek financial advice, they typically make an in-person appointment with their financial advisor. Luckily this interaction can easily be moved to a video chat. Financial services are using video chat to keep their appointments and offer a face to face interaction with their members, from the comfort of their own home. Banks have started to use video chat for customer service in order to help their members solve issues quickly.
In all of these examples, industries are able to utilize video chat to seamlessly communicate with their customers, clients, and patients. This provides a fantastic customer service experience and increases efficiency for the business and its customers.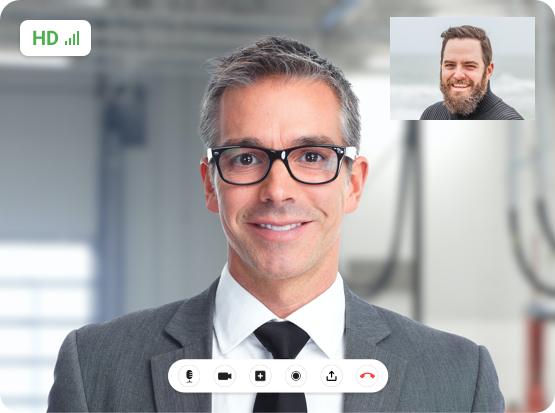 Keep in touch when it matters most
It is imperative that your business goes above and beyond to provide your customers with fantastic customer service. With technologies like video chat, it is easier than ever to communicate face to face, even when you can't be physically present. With video calls, businesses fight against the negative stereotypes of customer service by providing personalized support.
Birdeye's Video Chat allows you to make every experience memorable by being there for your customers, even if you physically can't. Check it out today!

Originally published