Before we start talking about omnichannel communication, I'd like to ask a question. How many communication channels do you use in your personal life? I find myself switching between text messaging and Facebook Messenger quite often to communicate with friends and family. Occasionally, I might even use a video app like Zoom or Facetime.

My experience is definitely not an anomaly. It's rare that someone will only stick to one method of communication. Even if you are someone who loves phone calls (something that's becoming rarer and rarer), it's not like you can make a call every time you need to contact someone while you're at work.

This isn't just limited to customers' personal lives. They are communicating with businesses the same way. According to a report by Microsoft, 66% of customers use at least 3 different communication channels to contact a business. So how can businesses adapt to this new reality? The answer is omnichannel communication.
What is omnichannel communication?
Omnichannel communication is when a business offers a consistent and seamless customer experience no matter what communication channel a customer uses to reach the business.


Omnichannel communication vs. multichannel communication
Lots of businesses have multichannel communication. While that can easily be confused with omnichannel communication, it's not the same thing. For example, if a business can be reached via Facebook Messenger, email, website chat, text messaging, and phone call, it has a multichannel experience. However, it's totally possible that the overall experience is fragmented. A customer can have a great experience if they reach out via a phone call but get no response on social media.

As a result, the overall experience might feel frustrating to the customer. That's a problem because one negative experience can turn away a customer from your business forever.

Omnichannel communication is meant to prevent this from happening. If a business has implemented an omnichannel communication strategy that works, a customer will be able to reach out from whichever channel they choose and get a consistent response.

3 reasons why you need an omnichannel communication strategy
Here are three reasons why your business should pursue an omnichannel communication strategy.
Customers are researching your business on multiple devices
In the year 2022, customers aren't just sticking to one platform. A customer could find your business on their tablet then send you a text message on their smartphone. After that, they could get on their desktop and send you a Facebook message. An omnichannel experience helps you make sure that your business is properly adapted to this multi-device world.

Customers expect seamless experiences
Your customers are expecting you to be able to handle communications seamlessly between different channels. After all, while they might be communicating with different teams, they see it all under the umbrella of a single brand. Studies show that 9 in 10 customers expect seamless experiences when moving from one channel to another, such as from phone calls to emails.

Get insights to create a better customer experience.
When all of your customer interactions are in one place, it's easy for you to see all of the customers' previous interactions with your business. This will allow you to tailor messages based on the customer's past history.
It creates a better employee experience
No employee wants to flip through multiple platforms in order to respond to customer messages. Studies show that 86% of employees cite a lack of collaboration or ineffective communication for workplace failures. An omnichannel communication strategy can help encourage team members to work together in order to respond to customer queries.
Omnichannel communication challenges
Of course, there's a reason why many businesses are not able to make the transition into an omnichannel communication strategy: it's difficult. Here are three common challenges with omnichannel communication.
Maintaining a consistent brand voice
In order to provide truly consistent communication across all channels, it's important to take some time with your team in order to develop a consistent brand voice. Think about the language that you want to use to talk to customers. It can be helpful to come up with templates that you can use to answer common questions.

Failure to embrace new technologies
Some businesses insist that they don't need software to deliver omnichannel communication. With the sheer number of different touchpoints available to the modern customer, it's very difficult to keep track of them all manually. A software solution can help to simplify things for your team.
Keys to great omnichannel communications
Here are 3 keys to offering fantastic omnichannel communications.

Make sure all communications are in one place
It's important to make sure that all of your customer communications are in one central location. If teams have to flip through text messaging, Facebook Messenger, and website chat just to stay on top of customer messages, it's going to lead to an inconsistent experience.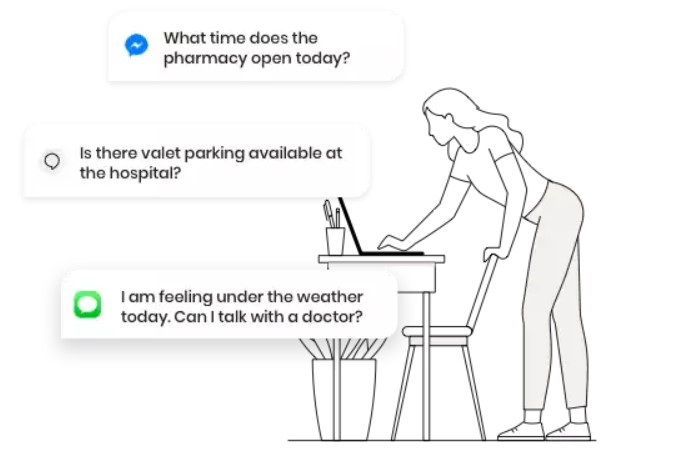 Find team collaboration tools
If your employees aren't able to collaborate when it comes to customer messages, it's going to lead to bad employee experience. That's why team collaboration tools can help. A tool like Birdeye allows employees to leave internal notes within customer messages that are only visible to other customers.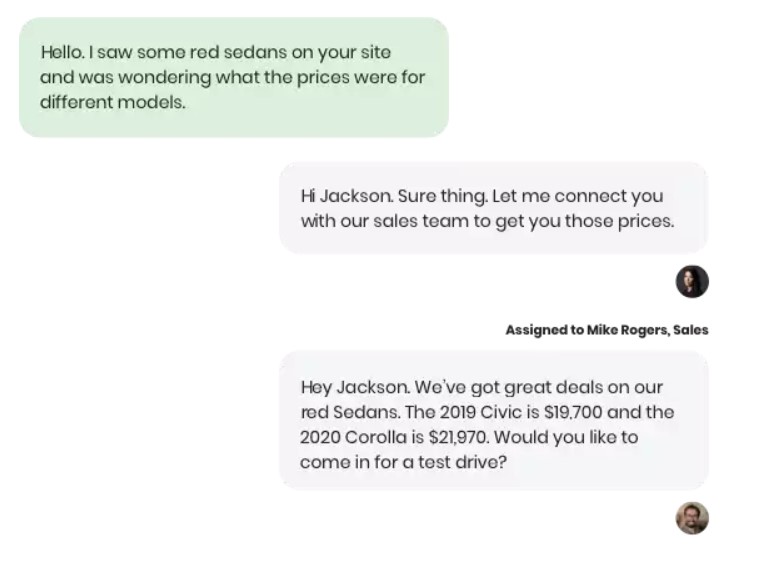 Offer a video option
Depending on the type of business that you are managing, it can be a good idea to offer an option to reach customers via a video call. Video calls offer a greater degree of personalization and help your team get more insight into the customer journey. After the onset of the COVID-19 pandemic, even customers in an older demographic are more comfortable with the idea of setting up and using a video call option.
Choosing an omnichannel platform
If you're looking for an omnichannel platform, choose Birdeye. Birdeye helps businesses simplify customer interactions with Birdeye Messaging. Businesses can use Birdeye Messaging to stay on top of text messages, chat with customers, and close more deals. There's a reason why more than 100,000 businesses use Birdeye to get found on search, be connected with customers, and be the best business in their area.

Originally published