Instagram is a wonderful place to showcase your brand. But your business needs more than just a great photo or video to drive engagement. Adding captions for your Instagram posts is critical to finding success on Instagram.
The best Instagram captions add flavor and value to your posts. They provide context, voice, and personality to deliver your messages effectively. And that compels customers to take action and engage with your brand on social media.
This blog post covers the basics of Instagram captions with examples to get you started on your Instagram marketing journey.
What is an Instagram caption?
Instagram captions are short descriptions or phrases accompanying the image or video you're sharing on Instagram. They provide context, tell your story, share insights, or spark curiosity about your brand. In other words, captions help you create a connection with your audience.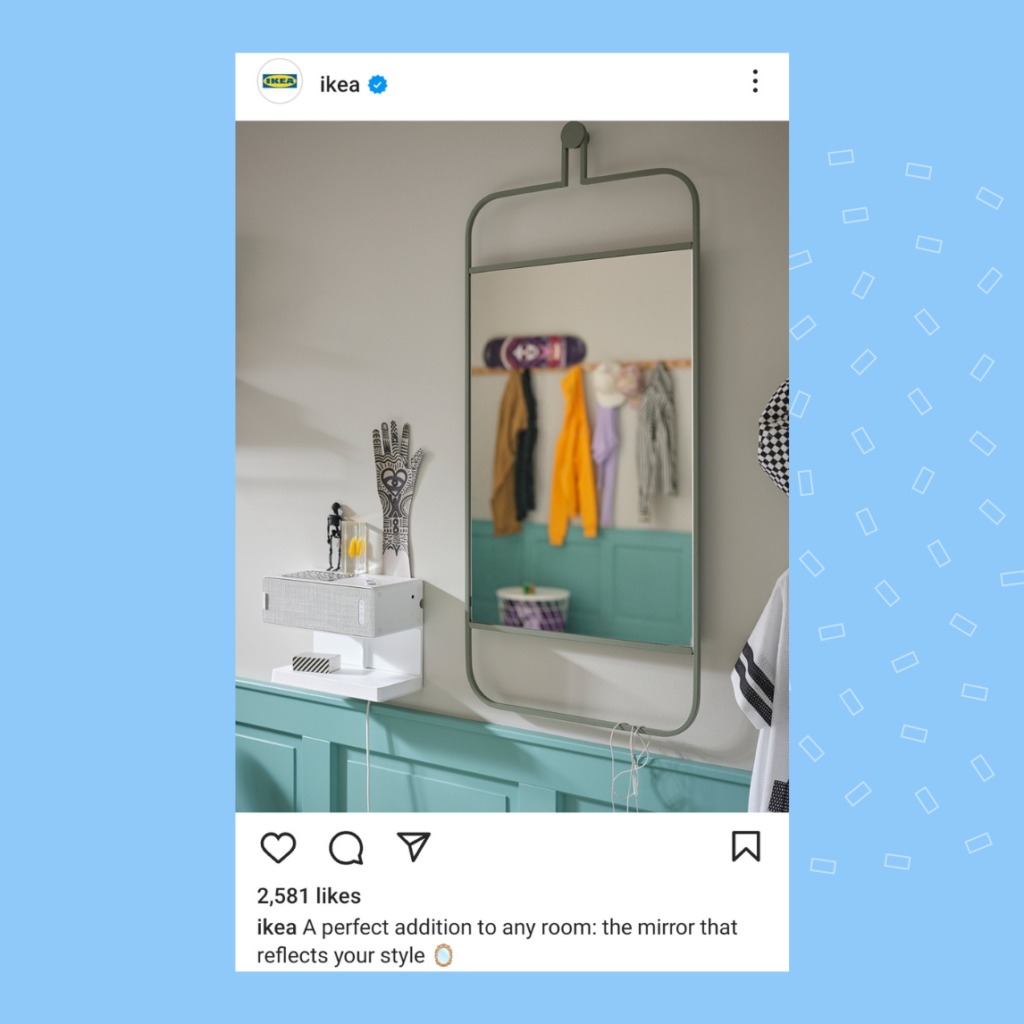 Businesses can use Instagram captions to connect with audiences on social media uniquely. Some examples of good Instagram captions:
Add a call to action to your IG messages – Book an appointment now.
Drive new traffic to your website or app – Visit our website to learn more.
Increase followers – Follow us for more tips and exclusive offers.
Share your brand's stories – Watch our staff spread Christmas joy at a local children's hospital.
Boost your sales – Order now and get 20% off.
People use Instagram to connect with brands, find products they like, join communities, and share their personal life. With the right caption, you can attract your audience, build a relationship with your community, and significantly boost engagement for your content.
Why are good Instagram captions so important?
Captivating Insta captions prompt followers to act. Irrespective of the post type, an engaging caption tells a story and inspires the audience to interact with your content. This helps increase engagement for your posts, which means getting more likes, comments, followers, and shares.
The right Instagram caption can:
Generate interest in your brand
Direct your followers to an external source such as your website, e-commerce store, or blog.
Display your brand personality, shared interests, and values to connect with your audience
Boost brand awareness significantly via social media channels
How long should your Insta caption be?
Instagram has set the limit for Insta captions at 2,200 characters, which is roughly 500 words of text. That gives you more than enough creative wiggle room to write great captions for your posts.
But, a huge text block may look busy and overwhelming to most people. Also, if your caption exceeds 125 characters, users must tap "more" to see the complete caption.. A good practice is to keep your Insta caption concise and to the point. One study found that captions with less than 50 characters drive the best engagement on Instagram.
But if you need to convey an important message, story, or value proposition, just make sure your long caption entices people enough to stay and make it to the end.
Free Instagram caption generator
Creating good Instagram captions that engage your audience can seem daunting, especially when you have to do it every day. But the good news is there is plenty of help to go around. You can scroll down to see some of the best Instagram captions curated for your inspiration.
At times, you can also use free Instagram caption generators to help write the most intriguing Instagram captions. ;
Copy.ai is one such tool.
This AI-powered idea generator can provide creative and engaging captions for your Instagram posts. Add details about the post into the generator, which will churn out multiple Instagram caption ideas for you. The ideas aren't quite strokes of genius, but some will definitely capture your interest.
Although an Instagram caption generator can help you get ideas quickly, do not rely solely on the tool. True creativity comes from human intellect. So use the generated captions as an inspiration to develop your own posts. Feel free to customize these suggestions to fit your target audience.
How to add links to Instagram captions
Adding a link to your captions helps promote your product or services and direct traffic to your website or other landing pages.
Instagram allows embedded links to Instagram Stories, but you can only include a link for regular Instagram photos and videos if you pay for ads.
For organic posts, you can type in a link but without the hyperlink facility. So, customers can't click or tap on them to visit your website directly from there.
So, to bring traffic from Instagram to your website via organic content, check out these alternative ways to add links to your captions.
Use a URL shortener: These services take longer URLs and shorten them to enable quick typing and sharing. The links are still not clickable on Instagram, but at least they allow customers to copy and paste the link on their browsers.
Add a link to your Instagram bio: Instagram lets you add up to five links to your bio. Use this to display links you want visitors to click or tap to reach your website.
Share link via Instagram Story: While Instagram Stories disappear after 24 hours, don't discount the use of links on them. Stories appear in search results and are a great way to share a link that your followers can swipe up to access the linked webpage. You can also add them to highlights to ensure your audience can always access these links.
Pay for sponsored posts: This is the only direct way to add links to your Instagram captions. A sponsored image or video contains captions and the relevant link to direct customers to your website when they click on it.
Instagram captions' best practices
Instagram is a place where you have to bring your A-game all the time. Knowing what works for captions and how to make the most of it can help you significantly boost your engagement rates.
Let's explore some Instagram caption best practices and inspirational ideas to get you started.
Short Instagram captions
Short Insta captions are best if you want to hook your audience quickly. Because they are short, your customers will see the whole caption without tapping "more." These go well with picturesque images, photos that contain self-explanatory text, and attention-grabbing posts.
Some examples for inspiration are:
Nature's master's piece
Exploring new horizons
Bucket list
Giveaway alert
Coming soon
Like a boss
Dream big
Launch day
Limited edition
Weekend vibes only
Struggle to change
Mood lifter
Happy hours
Yes or no?
Times like these
Nailed it
Product or service spotlight Instagram captions
Product or service spotlight captions convey the value of your company's offerings. Instagram captions for this must build excitement or pique curiosity about your new product launch.
Try these out:
Introducing our game-changing <product name> that will revolutionize your life!
Discover the secret to wealth with our new investment platform.
Say hello to your new must-have appointment scheduling app – prepare to be amazed!
Experience the epitome of luxury when you join our all-inclusive Bahamas resorts!
Transform the way you crunch numbers with our revolutionary accounting tool.
Seeking style and functionality? Explore our innovative and stunning kitchen faucets.
Employee spotlight Instagram captions
Employee spotlight Instagram captions must allow visitors to see a sneak peek into your company. Try to include your brand's personality within the caption,
Highlight what your company is like on a day-to-day basis. Showcase candid or exemplary employee moments. And demonstrate your brand's values with posts and captions about the team working to help customers.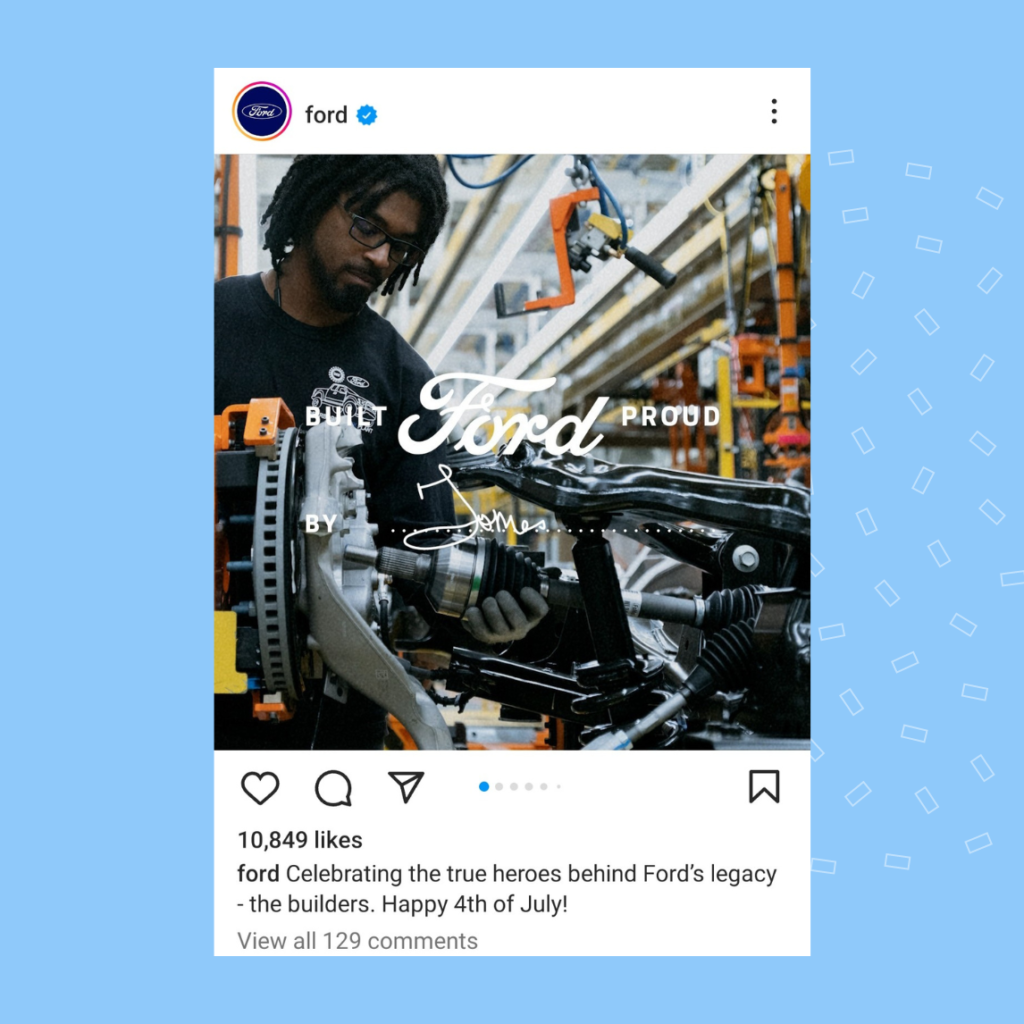 Some examples to use are:
We're thrilled to feature one of our outstanding employees whose commitment to excellence is truly inspiring.
Today, we spotlight our incredible team members who bring their A-games daily.
Meet the driving force behind our success! Our Head of Sales is an absolute rockstar!
Join us in celebrating our customer support team – always delivering exceptional results.
Meet our founder and CEO, a leader and industry inspiration.
Funny Instagram captions
Sometimes, humor is important to inject life into your Instagram captions. It makes customers feel you are approachable and humanizes the brand.
Try these out for starters:
If laughter is the best medicine, consider our business a full-blown pharmacy. No co-pay required!
Doing nothing is hard. You never know when you're done.
Out of my mind! Back in six minutes.
Vodka might not be the ultimate answer, but it's worth a shot.
We're not just a business. We're a meme factory.
That awkward moment when you wear Nike, but you can't do it.
Who needs a six-month vacation twice a year?
Let's taco 'bout it!
Catchy Instagram captions for business
The best Instagram captions infuse some personal touch to make the message unique or convey your brand's personality.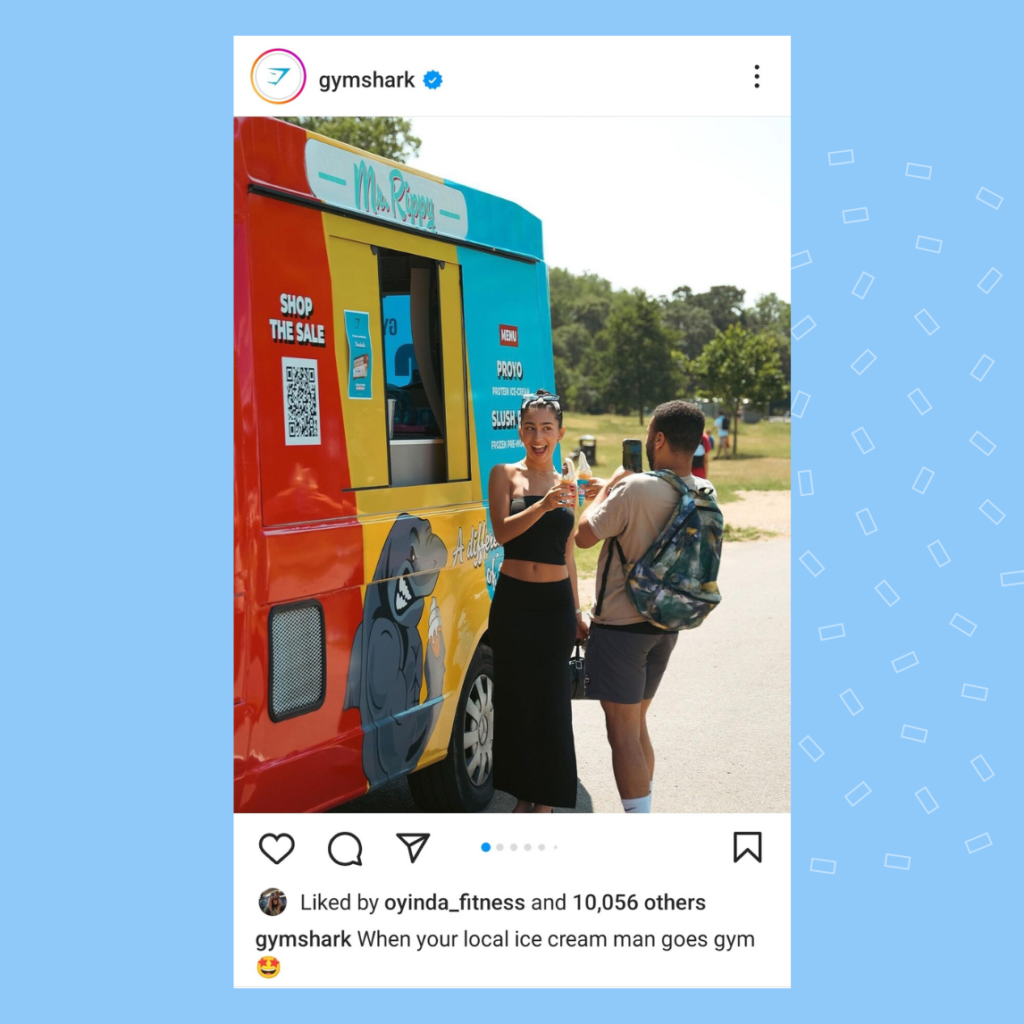 Some examples to try are:
Embrace the glorious mess that you are.
Adventure awaits. Go find it.
Life is better when you're laughing.
Celebrate every little success. They all count.
The most difficult part is starting.
Consistency is nothing to be feared.
Serving you is an experience we adore.
Small business, big heart.
Good vibes Instagram captions
Good vibes captions are ideal for sharing pictures or videos of weekend fun or summer activities.
Try these examples:
Good vibes only
Recognize your struggle to recognize your progress!
Just another day in paradise.
Stay wild, free, and fabulous.
Sparkle like you mean it.
Paradise found
Good times and tan lines
See you at the beach.
Hello, grill season.
Follow the sun.
Holiday and birthday Instagram captions
Holidays and birthday milestones are a great excuse to celebrate on Instagram. For example, Halloween Instagram captions may be useful when you want to give off an impressive Halloween spirit.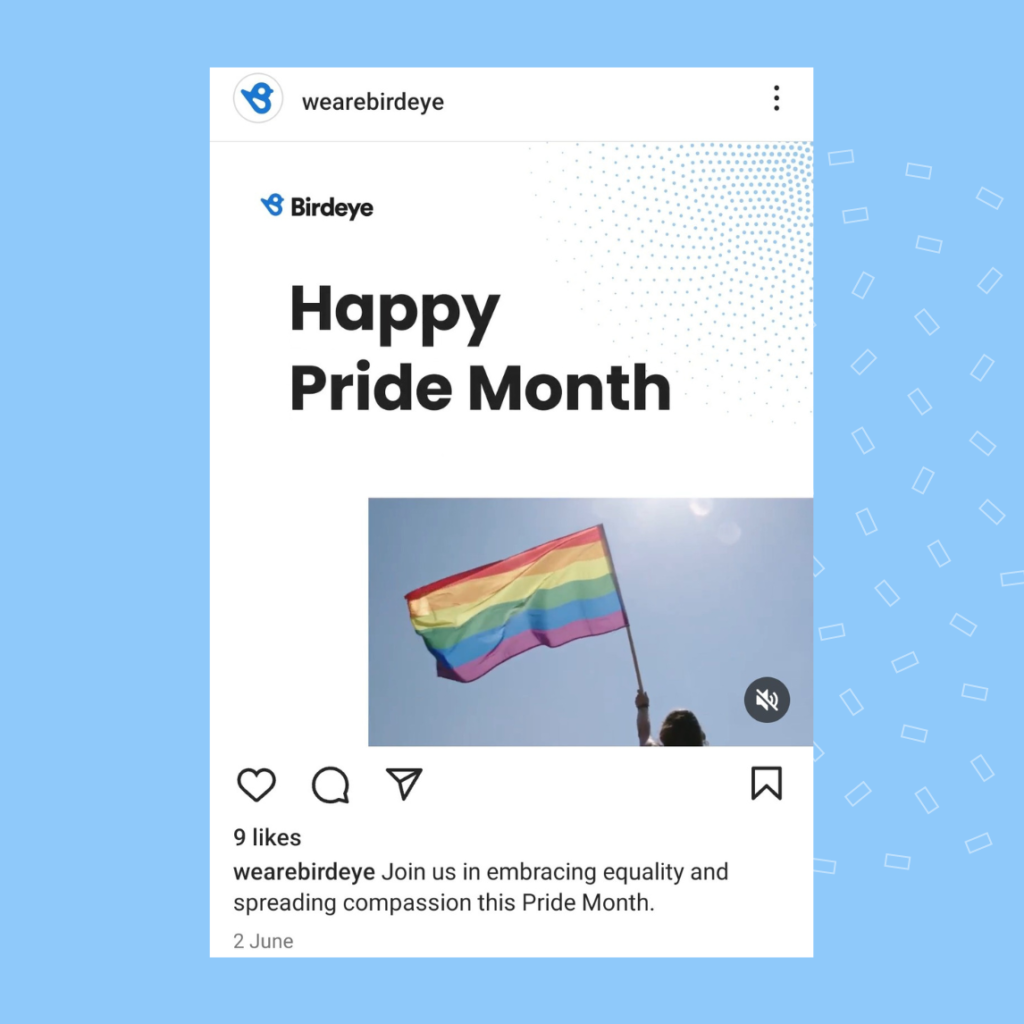 Try these examples to get started:
Candles just want to get lit.
Too many candles
A birthday party without some cake is just a meeting.
Feeling extra sparkly today.
Proud to be an American-owned business celebrating independence. #July4th
Barbecues, fireworks, and freedom vibes
Motivational quote Instagram captions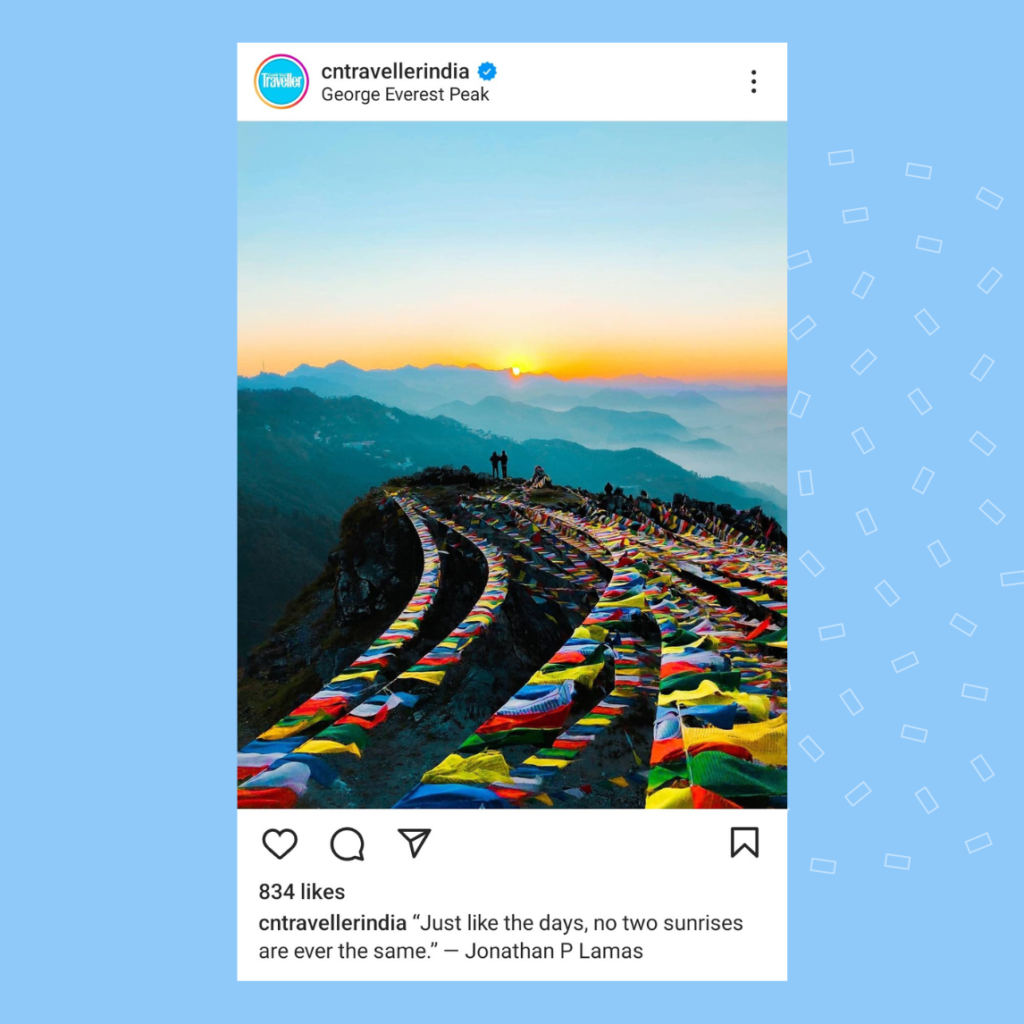 If you can say it better with a quote, there's always one or two that fit your message.
Some examples are:
In investing, what is comfortable is rarely profitable. – Robert Arnott.
The first wealth is health. – Ralph Waldo Emerson.
Wealth is not about having a lot of money; it's about having a lot of options. – Chris Rock.
In the end, it's not the years in your life that count. It's life in your years. – Abraham Lincoln.
You become what you believe- Oprah Winfrey.
Clever Instagram captions
You can take inspiration from emotions and everyday experiences to craft cheeky Instagram captions.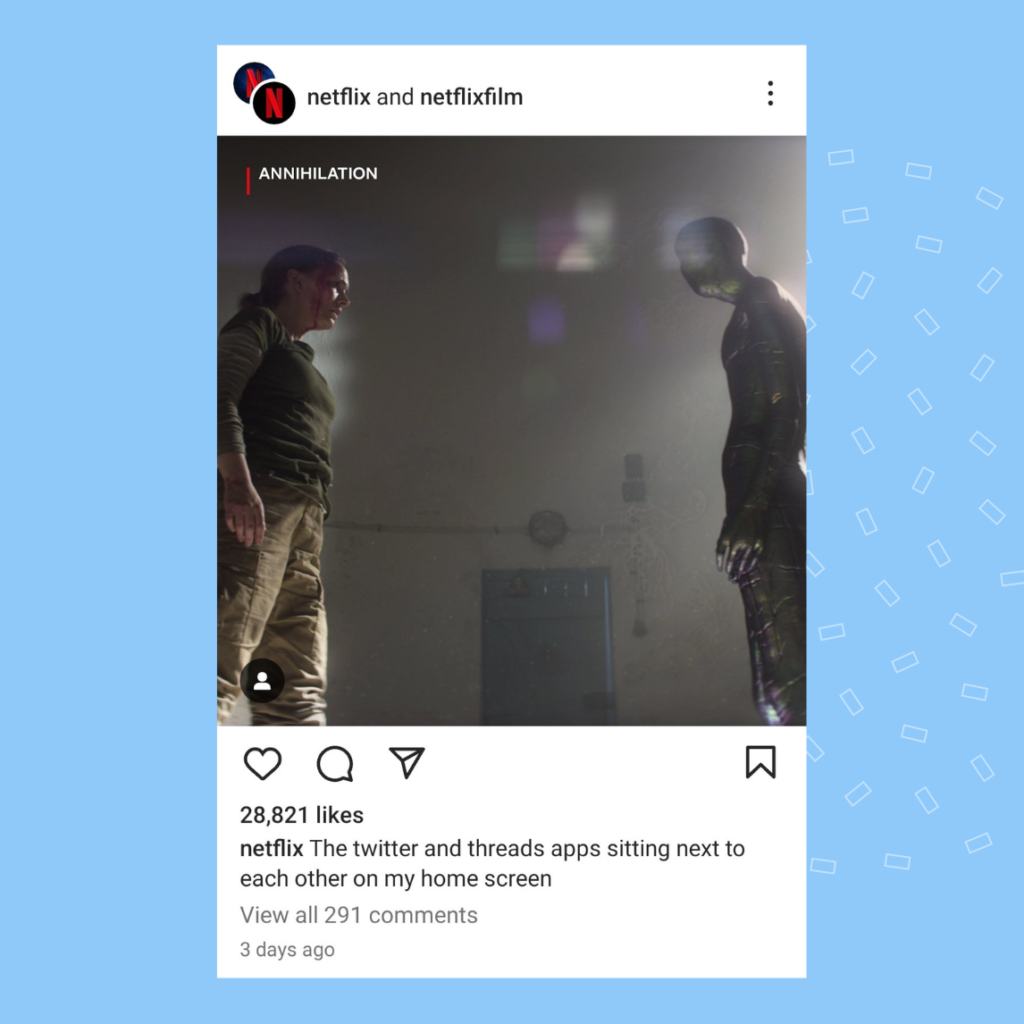 Some examples for inspiration are:
The secret ingredient to success? Passion and a pinch of hustle.
Your success story starts here. Let's write it together.
Think big, dream bigger. We'll make it a reality.
Dare to dream big because we have the tools to make it happen.
Innovation is our middle name. We'll keep you ahead of the game.
When dreams meet reality, extraordinary things happen.
Hashtags for Instagram captions
Choose relevant but popular hashtags to reach and connect with online browsers who are actually interested in your content. Check out the most popular hashtags on Instagram:
#travelgram
#goodmorning
#streetphotography
#foodstagram
#naturelovers
#entrepreneur
#outfitoftheday
#sundayfunday
#momlife
#positivevibes
Should you place hashtags inside your IG caption?
posts more discoverable. Hashtags group similar posts under one hashtag conversation, pooling massive audiences who might not find your Instagram page organically.
Instagram permits as many as 30 hashtags per post. But recent data shows that fewer hashtags (less than 10) often perform better.
How to write captivating Instagram captions for your business
The following creative tips can help you draft the best Instagram captions that drive meaningful engagement.
1. Know your audience
Understand who your target IG audience is, specifically their interests and their demographics. The best Instagram captions are those that resonate with your audience specifically. Communicate the value or benefits first.
And be clear about what actions you want them to take. For example, you can attract more followers with giveaways and contests. Maybe offer a discount or simply share helpful tips and tricks. These will add value to your posts and increase engagement.
2. Use Birdeye
Coming up with captivating captions all the time can be challenging. And you'll find that prior planning can deliver some of the most successful posts. So, IG caption strategy planning is a must. You must be prepared and available if you want to catch the moment and engage your audience at critical times.
With Birdeye's social media management tool, you can schedule your Instagram captions and posts to synchronize with your customer's viewing habits. You can also change the posting schedule to coincide with your work time or location.
On top of that, Birdeye helps you write those authentically engaging captions. And you'll enjoy help with custom images, emojis, hashtags, links, and personalized messages. The right social management tool enables you to maintain a coherent social media strategy and ongoing consistent efforts.
3. Identify your brand voice
Decide which tone of voice to use on Instagram and stick to it. Whether it's sassy, humorous, or professional, aligning your captions with your brand's voice will help you build recognition and trust with your customers. They'll learn to expect a certain tone and engagement with your brand over time.
Instagram is a fun social platform, so keep those posts and captions friendly and personable. Write captions that feel authentic and relatable to encourage interaction. Also, use relevant emojis to add more personality to your captions and invoke stronger emotions from your audience. Make sure the emoji jives with your brand's voice.
4. Place important phrases at the beginning of the caption
Your IG caption's first sentence will appear in your customer's feed first. Start captions with a hook, a question, or humor to captivate your audience right from the beginning.
Another way to grab IG users' attention is to tell a story. Stories are more intriguing than simply telling someone to buy something.
5. Use hashtags wisely
The best Instagram captions Include relevant hashtags. Be specific to your niche or topic to target the right audience. For example, instead of using #money, use #mortgageloans if you're sharing tips about saving money on a mortgage. Check out influencers and accounts you follow to discover which hashtags to use.
Arrange hashtags at the end of your Insta captions to keep things looking clean. If you need to incorporate more than the recommended 10 hashtags, add them as a comment to your posts instead. Don't forget to put your branded hashtag on your bio and encourage customers to use it when interacting with you.
6. Ask a question
The key to your Instagram success lies in your ability to post content that gets people talking. More engagement means higher chances of your posts becoming a "recommended account" to follow.
Asking a question can help spark the conversation, prompting visitors to like or respond. Consider using polls and quizzes in your captions to encourage customers to share their opinions. Don't forget to respond to comments, which will promote more engagement.
7. Use a call to action
Use a clear and compelling call to action (CTA) that describes exactly what you want your IG visitors to do once they arrive. Tell visitors if you want them to share your post. Use specifics, like "click the link below," "like if you agree," or "join the contest."
You could also ask them to create and share content related to your brand. CTAs like "share your photos using our product" or "tag us in your post for a feature" can bring meaningful interactions with your posts.
Measuring your success on Instagram
Measuring success on Instagram requires a multi-faceted approach. Why? Because many metrics help determine whether your efforts are paying off. Let's look at some of these key Instagram metrics.
Followers gained
The followers you attract directly from your Instagram posts can reveal valuable insights about your content success. You'll quickly discover what you need to do to reach more followers to help grow your brand.
Engagement
Likes and comments tell how your audience interacts with your content. They also reveal the emotional responses your content invokes in your followers, allowing you to learn more about them.
Saves and shares
More shares and saves mean greater interest in your content. They can also prompt Instagram algorithms to boost your posts, thus expanding your reach. Use these insights to create content that really matters to your customers.
Video views
The more views you receive, the bigger the reach. It means new audiences will see your videos, introducing them to your brand. For example, higher Reels views can help increase traffic to your profile and, ultimately, more followers.
CTA engagement
Look at how your audience engages with the call to action in your posts. If you include links in your Instagram captions, monitor the click-through rate, as this will tell you if people are responding positively to your content.
FAQs about Instagram captions
What are the best IG captions?
The best Instagram captions resonate with your followers and add value to your post. Customize the above captions to ensure your posts have personality and relevant context.
What are short captions?
Short Instagram captions consist of 50-100 characters and hook your followers immediately. Examples include bucket lists, delicious treats, giveaway alerts, weekend vibes, etc.
What is the best caption for a picture?
The best IG caption for a picture tells all about the image in the fewest words possible. Use captions like "collect moments, not things," "food for the soul," and "push your limits."
Download our free 2023 social media toolkit
Instagram captions can make all the difference in engaging your target audience and increasing your reach. Furthermore, IG algorithms consider captions when deciding which content to show in users' feeds. So creating compelling captions is crucial to reaching new audiences to grow your business. Keep this tutorial about Instagram captions handy, and let Birdeye help you manage yours.
To step up your social media strategy, download our free 2023 social media toolkit.

Originally published